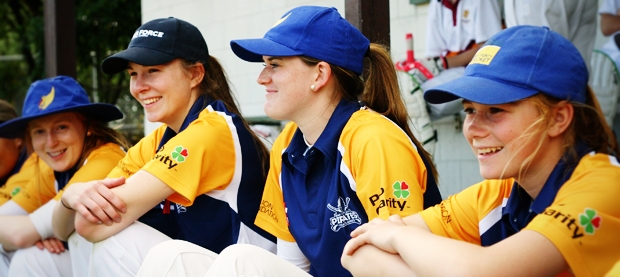 Women's Cricket To Take Centre Stage at Gordon Spratt Reserve
A women's cricket match to entice former players to again pick up bat and ball, will take place on Sunday 7th January 2021 at Gordon Spratt Reserve, when a Western Bay selection play a Tairawhiti Women's Cricket Club team from Gisborne.
In recent years, outstanding progress has been made in developing female age-group cricket, on the watch of Bay of Plenty Cricket Women's Cricket Officer Rebecca Yee. However there are limited opportunities to play senior women's only cricket in the region, with the NPL Women's League or travelling to Auckland to play.
Local organiser Tessa Hickson said "While the Papamoa Cricket Club under the stewardship of Mark Divehall have been promoting girl's cricket in the club with three girls teams, we want to create a opportunity for players past secondary school age".
"Lauren Engebresten helped organised a couple of net sessions to see if there were women who were interested in playing, with around fifteen turning up. From there we realised we were at a dead end with no competition to play in". "
"The Waitangi weekend game came about through by reaching out to former Northern Spirit player Mel Knight, who lives in Poverty Bay, as we both realised the need to provide an option for women to play cricket after leaving school".
Amongst the Western Bay players who will take to the field against the visitors are former Auckland Hearts Wendy Horneman along with Maree Woodin (nee Hannay) and Tessa Hickson who played for the Northern Spirit.
Leading the Poverty Bay contingent will be Mel Knight and daughter Kayley who was recently selected for New Zealand Women Under 19.
The match will be a modified T20 match with some twilight cricket rules to allow all interested women to have a go.
"We will be looking to reach out to other local clubs next season, to see if we can grow the participation in the women's game and create a pathway for women to play the game", said Tessa.
Western Bay of Plenty Women's selection v Tairawhiti Women's Cricket Club @ Gordon Spratt Reserve - Sunday 7 February 2021.