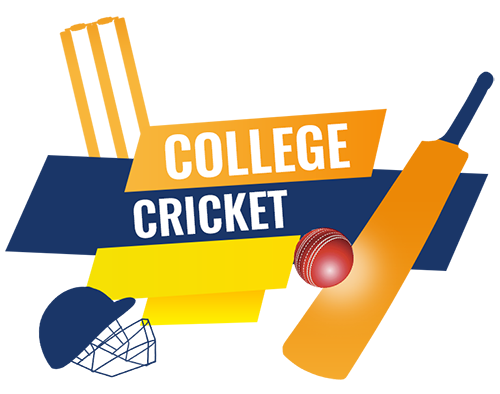 Two Gillette Cup Qualifying Competitions Take Centre Stage in the Bay of Plenty During Term One
Term One of the school year, brings the Bay of Plenty qualifying rounds for the Gillette and Gillette Venus Cups, which are widely regarded as the NZC Secondary School Championships.
Mount Maunganui College, won the 2021 Bay of Plenty Secondary School Super Smash championship, played during February 2021, which gave them entry to the next level of the ND Gillette Cup playoffs.
Squaring off in the T20 Final, Mount Maunganui College batted first and were removed by John Paul College for a gettable 128. Kade Smit top scored with 41 with Ethan Chamberlain posting 38 runs. Sean Gapes was the best of the Rotorua teams bowlers with three wickets for 23 runs.
John Paul College made a determined bid for victory, but were bowled out 31 runs short of their target. Cohen Stewart and Sean Gapes both reached the twenties, with Tyler Perry taking three wickets for the winners.
Aquinas College took third place in the competition in a hard fought battle with Trident High School. The Eastern Bay of Plenty team, posted 129 for the loss of nine wickets with Harry Jones effort of 66 runs standing out like a shining beacon. Sol Robinson did the damage with the ball with four wickets at a cost of just of just 12 runs.
Spencer Wills, led Aquinas home to victory with a gritty 58 as his side posted a four wicket win. Ethan Forbes was the best of the Trident bowling attack with two wickets for 29 runs.
Katikati College, took out fifth place in the Bay of Plenty Gillette Cup qualifying competition, after they defeated Bethlehem College. The team from the extremities of the Western Bay of Plenty batted first, and set their opponents a substantial target, in reaching 172 for eight wickets. Cameron Pooley, was in grand touch with his willow weapon top scoring with 65 runs, while Taurian McConnochie made a solid contribution of 36 runs. Katikati College then restricted Bethlehem College to 149/6, to claim a 32 run win.
Papamoa College had their day in the sun taking out seventh place in their T20 final. Otumoetai College reached 108/9, with Mathew Ireland posting a beat half-century. Papamoa College cruised to a seven wicket triumph courtesy of a sold 44 runs from Pieter Osborne.
Mount Maunganui College, went on to join Tauranga Boys College and Aquinas College, who qualified by way of a top six finish last season, in the 2021 ND Gillette Cup Finals, when they beat Hauraki Plains College in a ND Super Smash playoff on the 8th March 2021.
Batting first, the Bay of Plenty representatives reached 126 for the loss of seven wickets, with Conor Wells leading the way with 70 runs off just 53 balls. Mount Maunganui College, made reasonably easy work of ending the Waikato Valleys representatives challenge, when they restricted them to 93/8 to claim a 33 run win,
Tauranga Girls College won through to represent the Bay of Plenty at the ND Gillette Venus Cup playoffs, after taking out the BOPCA championship on Tuesday 9th March 2021, at Macville Park and Mount Maunganui College.
Round One resulted in Mount College defeating John Paul College with Brittany Jenkins (43no) and Sabine Attrill (25), leading the way to their sides nine wicket victory. Tauranga Girls bowled Aquinas College out for 33, with Amy Clegg grabbing four wickets for 12 runs, before cruising home without loss.
Aquinas College posted a nine wicket win against John Paul College in round two, after bowling their opponents out for 62, with Annie Nolan taking three wickets and top scoring with 28 not out. Tauranga Girls College repelled a strong challenge from Mount Maunganui, with Tauranga Girls reaching 110/7 before restricting their opponents to 80 for the loss of two wickets. Sarah Jane Stone top scored for Tauranga Girls with 41 runs, with Brittany Jenkins continuing her golden run of form on the day with four wickets and 41 not out.
Tauranga Girls College franked there winning form with victory over John Paul College in round three. After removing the Rotorua school for 36, courtesy of Lily Milner four wickets for just 3 runs, they lost only two wickets on the way to victory. Aquinas College bowler Sarah Hodgson four wickets, played a big part in restricting Mount Maunganui College to 81/7, before posting a seven wicket triumph.
BOPCA Super Smash (T20) 2021 Finals Day 24 February 2121 @ Gordon Spratt Reserve
Bay of Plenty Championship: Mount Maunganui College 128 (Kade Smit 41, Ethan Chamberlain 38; Sean Gapes 3/23) defeated John Paul College 97 (Cohen Stewart 24, Sean Gapes 22; Tyler Perry 3/18)
Third Place: Trident HS 129/9 (Harry Jones 66, Travis Harte 29; Sol Robinson 4/12) lost to Aquinas College 130/6 (Spencer Wills 58; Ethan Forbes 2/29)
Fifth Place: Katikati College 172/8 (Cameron Pooley 65, Taurian McConnochie 36) defeated Bethlehem College 140/6 (Mathew Tapper 22; Ayrton Hodson 2/13)
Otumoetai College 108/9 (Mathew Ireland 50; Michael Condor 2/9) lost to Papamoa College 113/3 (Pieter Osborne 44; Jaxton Brett 2/29)
ND Super Smash (T20) Playoffs 8 March 2020 @ Janson Park, Hamilton
Mount Maunganui College 126 (Conor Wells 70) defeated Hauraki Plains College 93/8 (Ethan Chamberlain 2/14)
BOPCA Gillette Venus Cup 9 March 2021 @ Macville Park & Mount Maunganui College
Round One (16 over per team)
Mount Maunganui College 109/1 (Brittany Jenkins 43no, Sabine Attrill 25) defeated John Paul College 67/7 (Faith Anderson 2/7)
Aquinas College 33 (Amy Clegg 4/12) lost to Tauranga Girls College 34/0
Round Two
John Paul College 62 (Amie Nolan 3/13) lost to Aquinas College 63/1 (Annie Nolan 28no)
Tauranga Girls College 110/7 (Sarah Jane Stone 41, Brittany Jenkins 4/19) defeated Mount Maunganui College 80/2 (Brittany Jenkins 41no)
Round Three
John Paul College 36 (Leah Milner 4/3) lost to Tauranga Girls College 37/2
Mount Maunganui College 81/7 (Sarah Hodgson 4/17) lost to Aquinas College 83/3
N.B. Aquinas College played in the Super Smash by invitation to alleviate a bye. Aquinas won all three preliminary matches but didn't participate in the final as they had already qualified for the ND Gillette Cup playoffs.