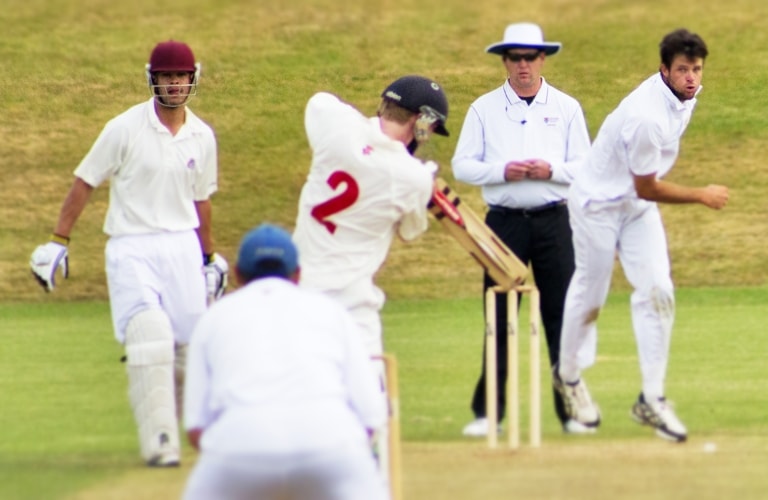 Taylor Bettelheim Wins Bay Of Plenty Cricket Player Of The Year
BOPCA Senior Awards 2019/20
The 2019/20 Bay of Plenty Cricket Player of the Year, has been awarded to a young man who relished the opportunities presented in opening the Bay of Plenty senior representative side innings during the season.
Eighteen year old Taylor Bettelheim showed maturity beyond his years, as he blasted nearly four hundred runs in just five games in the Bay of Plenty First XI uniform, including two centuries. In the furnace of Hawke Cup Direct Challenge cricket, Taylor defied all the fired up Hamilton minor association bowlers could throw at him, to smack an unbeaten 108 runs in his sides total of 271 all out.
In the last ND Fergus Hickey game of the season against Counties Manukau, he worked his way between attack and defence, to post 130 runs from 159 balls in an innings which include nineteen 4's. Taylor became just the eleventh Bay of Plenty batsman to post two centuries in a season. The run hungry batsman also posted a Bay Of Plenty Development team century for good measure.
Kane Williamson was adjudged the BOPCA First Class Player of the Year. In another superlative season, the icing on the cake for the Black Cap captain was winning the ICC World Cup Player of the Tournament prize.
The Brendan Bracewell Most Promising Player award was given to Daniel Price, who made his senior men's representative debut against Waikato Valley in February, on the back of outstanding batting form in the Bay Development team ranks. Two Bay of Plenty Development side centuries testified to his attacking approach with his willow weapon.
The Mike Wright senior representative batting trophy was earned by Taylor Bettelheim, who smacked 394 runs, with another young man in Tim Pringle taking out the Derek Beard bowling trophy with 15 wickets. Daniel Price won the Bay of Plenty Development batting trophy with 316 runs, with Josh Earle twelve wickets earning him the Development bowling trophy.
The Hart Family Trophy Baywide Champion of Champions was taken out by Mount Maunganui premier team, who won the Bay of Plenty Cup and Baywide T20 competition - with the Williams Cup won by the Greerton Cricket Club first eleven, on the basis of winning the round robin competition.
Seven significant representative milestone trophies, were earned during the representative season, courtesy of seven centuries from four individual batsmen. Development batsman Niven Dovey led the way with 145 runs against their Waikato Valley counterparts, with Daniel Price scoring 137 run in the same game. Taylor Bettelheim scored three tons, with Price adding his second against Counties Manukau. Jacob Logan also reached the magical milestone for the Bay Development team.
2019/20 Bay of Plenty Cricket Awards
Bay of Plenty Cricket Player of the Year Taylor Bettelheim
Bay of Plenty First Class Player of the Year Kane Williamson (World Cup Player of the Tournament)
BOPCA Senior Men's Representative Team
Mike Wright Batting Trophy Taylor Bettelheim (394 runs)
Derek Beard Bowling Trophy Tim Pringle (15 wickets)
BOPCA Development Team
Development Team Batting Trophy Daniel Price (316 runs)
Development Team Bowling Trophy Josh Earle (12 wickets)
Brendan Bracewell Most Promising Player Daniel Price
Bay of Plenty Cricket Player of the Month Awards 2019/20
October: Fergus Lellman (New Zealand Under 19)
November: Dale Swan (Mount Maunganui Cricket Club)
December: Sarah Jane Stone (Bay of Plenty Secondary Schoolgirls Team) & Chris Atkinson (Mount Maunganui Cricket Club)
January: Taylor Bettelheim (Bay of Plenty Senior Representative Team)
February: Jacob Logan/Daniel Price (Bay of Plenty Development Team)
March: Taylor Bettelheim (Bay of Plenty Senior Representative Team)
Significant Representative Milestones (Centuries & Five Wickets or better)
Batting
145 Niven Dovey v Waikato Valley (ND Development)
137 Daniel Price v Waikato Valley (ND Development)
130 Taylor Bettelheim v Counties Manukau (Fergus Hickey Rosebowl)
116 Daniel Price v Counties Manukau (ND Development)
115 Jacob Logan v Counties Manukau (ND Development)
108no Taylor Bettelheim v Hamilton (Hawke Cup)
100no Taylor Bettelheim v Hawkes Bay Development
Peter Wright Cup (Services to Umpiring) – Not awarded this season
David Johnston Cup (Services to Coaching) - Not awarded this season
Hart Family Trophy (Baywide Champion of Champions) – Mount Maunganui CC
Williams Cup (Baywide Premier One-Day Championship) – Greerton CC
Bay of Plenty Cup (Baywide First Round) – Mount Maunganui CC
Bay of Plenty Cup Plate – Tauranga Boys College
Baywide Twenty 20 – Mount Maunganui CC
McNaughton Trophy (Baywide Reserve Grade Championship) – Mount Maunganui CC /R&A Sangha CC