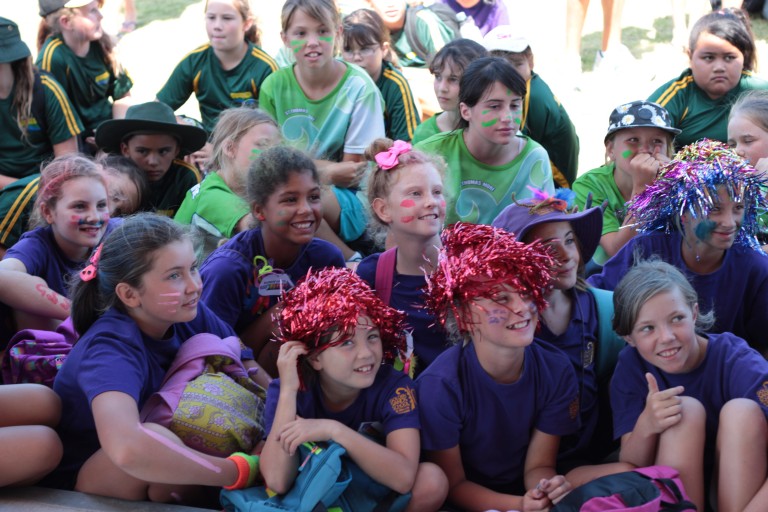 Super Smash Kicks Off in Four Bay of Plenty Regions
Bay of Plenty cricket stars of the future, will have the opportunity to take their first steps in the Bay of Plenty cricket pathway, with Super Smash Junior Cricket programs kicking off in four Bay of Plenty regions in term four and term one of the school year.
Super Smash Cricket utilises the New Zealand Cricket Super Stars programmes, which are a set of junior training sessions, that teaches the fundamentals of batting bowling and fielding in a fun environment, with easy to understand lessons.
Bay of Plenty Cricket Development Manager Scott Steward said "The Super Smash programme continues to gain in popularity and grow across the region. This season we have Super Smash hubs in all corners of the region, from Taupo, to Whakatane to Rotorua and all across the Western Bay of Plenty".
"Super Smash hubs are organised by our awesome sub-associations and our local clubs, and we are now starting to have schools inquire about having hubs run at their school, which is great. The programme focuses on having fun first and foremost, whilst also providing kids with the skills they need to play more cricket in the future".
Designed for boys and girls in their first four years of school, the Bay of Plenty Cricket Super Smash program, will run for six weeks in the last school term of 2020 and the first term of the new school year in 2021.
The Super Smash Program, is one of four levels in the Bay of Plenty Cricket Junior Development programme. The regions youngsters start out with the BOPCA Cricket Awareness Program in schools, with Super Smash and the BOPCA Junior Cricket Festivals the next two levels, before many participants move on to junior cricket competition play.
Cricket is a great team sport with a wide variety of roles for all children, no matter what gender, age or ability. Through the Bay of Plenty Cricket Super Smash sessions, the youngsters will develop skills, movement and techniques to enjoy the game.
The local boys and girls will be learning the rules of the of the game, as well as picking up the skills of bowling, batting, fielding and wicket keeping – so that hitting sixes, taking wickets and holding on to catches, are within the grasp of all involved,
Fun skills such as Rock n Bowl (basic bowling skills) Yes No Wait (learning batting calls) Fill up the Bucket (fielding) and Tee Line Drive (hitting a ball of a tee), not only make the skills session's great fun, but also provide learning outcomes.
Further information is as simple as ringing Bay of Plenty Cricket Development Manager Scott Steward, on 027 257 4164.
Bay of Plenty Cricket Super Smash 2020-2021
Term Four Term One
Rotorua – Smallbone Park Start 29 October 20 Start 12 Feb 21
Eastern BOP – Rex Morepeth Park Start 30 October 20 Start 19 Feb 21
Taupo – Owen Delany Park Start 30 October 20 Start 12 Feb 21
Western Bay of Plenty
Pemberton Park Start 30 October 20 Start 19 Feb 21
Gordon Spratt Reserve Start 29 October 20 Start 16 Feb 21
Fergusson Park Start 31 October 20 Start 20 Feb 21
Blake Park Start 30 October 20 Start 16 Feb 21
Tauranga Domain Start 30 October Start 19 Feb 21
Te Puke Domain Start 27 October Start 16 Feb 21