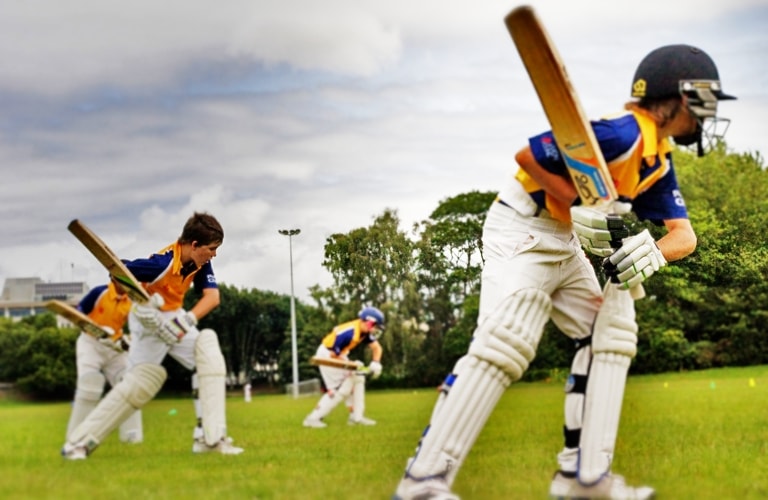 2019 ND Senior Secondary Tournament Results
Day Four - 5th December
Bay of Plenty Coastland will meet Hamilton in the 2019 ND Junior Secondary Cricket Championship Final, on the last day of the annual ND tournament, with Bay of Plenty Lakeland squaring off with Counties Manukau for third place.
Day four semi-final action saw Coastland defeat Counties Manukau to book a place in the title decider. The Bay side batted first and set a solid target, when they were dismissed for 232, in spite of being in some trouble at 71/5. Batting at six, Mathew Ward top scoring with 47 runs, with Finn O'Brien-O'Loan coming in a ten, posting 42 not out of just 27 balls. Counties were bowled out for 145, some 88 runs short of their target, with Finn O'Brien-O'Loan taking four wickets.
Bay of Plenty Coastland put up a determined fight against Hamilton, before tasting defeat. The Lakeland batsman were bowled out for 178, with Hamilton going on to a five wicket win. Individual honours were taken out by Logan Murray with 34 runs and Andrew Friskney who returned 2/24.
Day Four – 5 December (Championship Semi-Finals - 50 over games)
Bay of Plenty Coastland 232 (Mathew Ward 47, Finn O'Brien-O'Loan 42no, Darcy Collett 31) defeated Counties Manukau 145 (Finn O'Brien-O'Loan 4/23)
Bay of Plenty Lakeland 178 (Logan Murray 34, Lachland Balfour 27, Daniel Coster 26) lost to Hamilton 179/5 (Andrew Friskney 2/24)
Day Five – 6 December
Championship Final: Bay of Plenty Coastland v Hamilton
Third Place: Bay of Plenty Lakeland v Counties Manukau