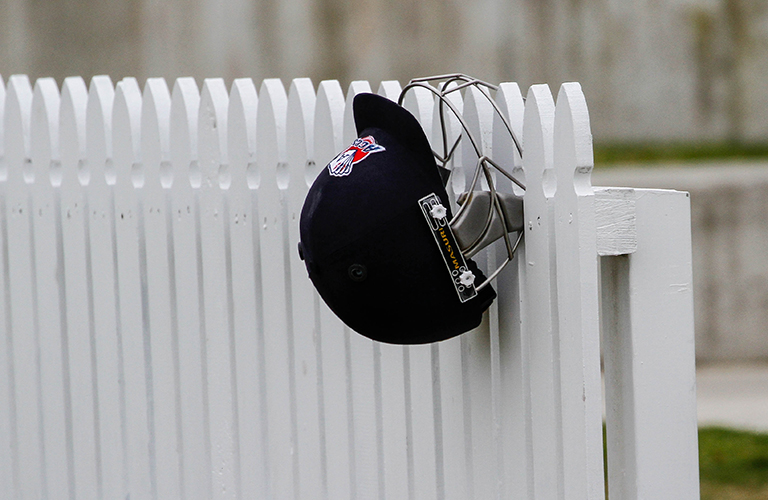 RIP Desmond Joseph Ferrow
In a year where two Bay of Plenty Cricket Life Members in Alan Long and Alan Cotter has gone to the big game in the sky, another mighty oak of Bay of Plenty Cricket recently passed away.
Desmond Joseph Ferrow passed away in early December 2020, aged 87 years of age, after a life well lived. While Des Ferrow was a very well known Western Bay of Plenty community figure and benefactor, what was not so well known in the wider community, was his outstanding success on the cricket field.
Born in Australia, Des arrived in Tauranga via Auckland, with a meeting with well known cricket identity Noel Copestake seeing him join the Albion Cricket Club.
In "Caught Wright Bowled Beard – The Story of Bay of Plenty Cricket 1931 - 2011" Des vividly recalled his first game for the Albion second team on his 21st birthday. "A duck in each innings, and being hit out of the park several times, was an inauspicious start to my Tauranga cricket career". From club cricket the promising opening bowler progressed to the Attrill Cup side and then selection for the Bay and then Northern Districts.
Des was selected for the inaugural Northern Districts team that made its debut in the Plunket Shield on Christmas Day, 1956 against Auckland, at Seddon Park.
The Des Ferrow name, still holds a prominent position in the Bay of Plenty Cricket roll of honour, nearly sixty years, since he last wore the Bay of Plenty cricket uniform.
DJ Ferrow (BOPCA player number 154) made his Bay of Plenty Cricket representative debut, in a two-day encounter against Waikato on the 28 December 1955, and numbered ten seasons before retirement called.
The record Bay of Plenty wickets in a match, of thirteen wickets, belongs to Des Ferrow and Chris Smith who achieved a similar feat in the 1990/91 season. The rare ten wickets (and better) in a game figure, has only been achieved fourteen times by ten Bay bowlers since Bay of Plenty Cricket was established in 1932.
Des was the first to take ten wickets in a match, against King Country in 1956, with 6/42 and 4/10, before setting the record that still stands today with 7/35 and 6/16 against King Country in 1960.
The ten wickets in a match honours board reads like a who's who of Bay of Plenty bowlers over the years. Black Cap and Bay of Plenty cricket legend Graeme Aldridge achieved the feat three times and Chris Smith twice, with PM Irwin, P Curtin, Lance Cairns, Roydon Hayes, Richard Morgan, Jono Boult and Tony Goodin also reaching the magical mark.
Des Ferrow finished his Bay of Plenty representative career with six wickets in an innings on six occasions, which still stands today as the most six wicket bags, in eighty-eight years of Bay of Plenty Cricket history.
RIP Des Ferrow