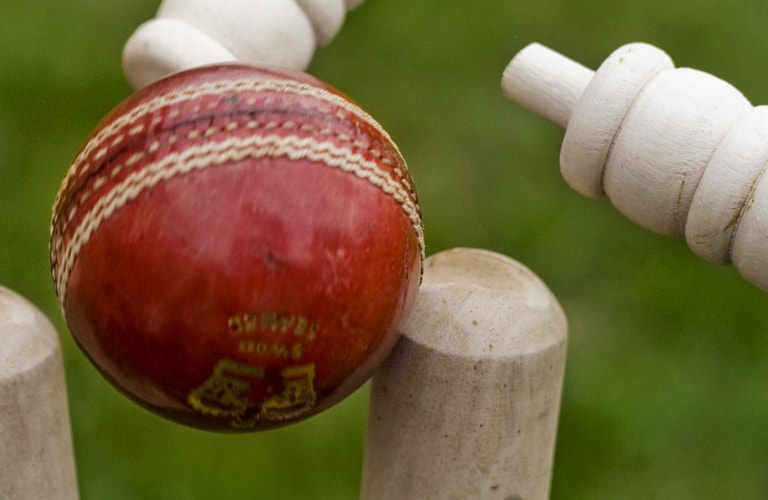 R&A Sangha And Mount Maunganui To Decide 2020 McNaughton Trophy Title
McNaughton Trophy Semi-Finals review - 23 February 2020
R&A Sangha will meet Mount Maunganui in the 2020 McNaughton Trophy Final at the Bay Oval, after both sides won through to the title decider in semi-final action on Sunday (23 February 2020).
The Sangha XI batted first against Sikh Sports and were in real trouble after losing six wickets, with just 60 runs on the board. Batting at seven, eight and nine respectively Vikas Tiwari (33) Manvir Singh (38) and Vikas Mohan (33) took their team through to 185/9.
While the Sikh side made a determined start, Hakaran Gujral and Deepak Singh were the only batsmen to get into the twenties, with Sikh Sports dismissed for 141, to give the Sangha XI a berth in the Baywide Reserve Grade Championship Final.
Greerton Kings simply didn't post a defendable target in their encounter with Mount Maunganui. The Greerton representatives batted first and were bowled out for 109, with Daljit Singh top scoring with 32 runs. Mitchell Fergus and Mount Reserve stalwart Nathan Walker, did the damage with the ball with three wickets apiece.
Opening the Mount Maunganui reply, Kyle Dovey got his side away to a flyer to be 63/1, with 39 runs at a tick over a run a ball. Mitchell Dickson chimed in with a handy 20 as Mount Maunganui got home with five wickets to spare.
Nine time McNaughton Trophy champions Mount Maunganui, will square off with the 2016 and 2017 McNaughton titleholders in the Sangha XI, under lights at the Bay Oval on the 19th March to decide the 2020 McNaughton Championship.
McNaughton Trophy Semi-Finals 23 February 2020
R&A Sangha 185/9 (Manvir Singh 38, Vikas Tiwari 33, Vikas Mohan 33, GS Mahal 31; Amritpal Singh 3/26) defeated Sikh Sports 141 (Hakaran Gujral 27, Jasjot Singh 27; Deepak Singh 3/25)
Greerton Kings 109 (Daljit Singh 32, Mitchell Fergus 3/11, Nathan Walker 3/32) lost to Mount Maunganui 113/5 (Kyle Dovey 39, Mitchell Dickson 20).