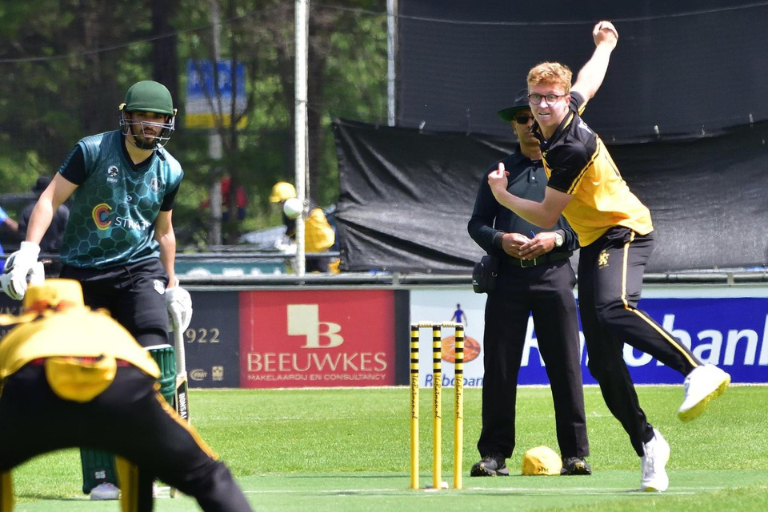 PRINGLE CALLED UP FOR NETHERLANDS ODI SQUAD
Bay of Plenty's Tim Pringle has been named in the Netherland's ODI squad to take on England.

The World Cup Super League series begins on Friday 17th June with all three matches at VRA, Amstelveen.

Pringle is delighted to receive his first International call-up.

"Being selected in the Netherlands' ODI squad to play England is a massive thrill for me and my family."

"My Mum's family is in the Netherlands. If I get a chance to play, their support will make for a special moment for us all."

Pringle, 19, has impressed during his summer sojourn, playing for the Hague Cricket Club.

"The Hague CC have been welcoming and we have been playing some really good cricket too."

The Pringle name is a familiar one to Dutch cricket fans with Tim's father, Chris also representing Netherlands.

Earlier in the year, the left-arm spinner claimed the wicket of Netherlands skipper Pieter Seelaar, while representing an NZXI against the touring Dutch side.

With the squad to be trimmed from 18 to 15, Pringle will be hoping to line up alongside Seelaar when the series begins tomorrow.