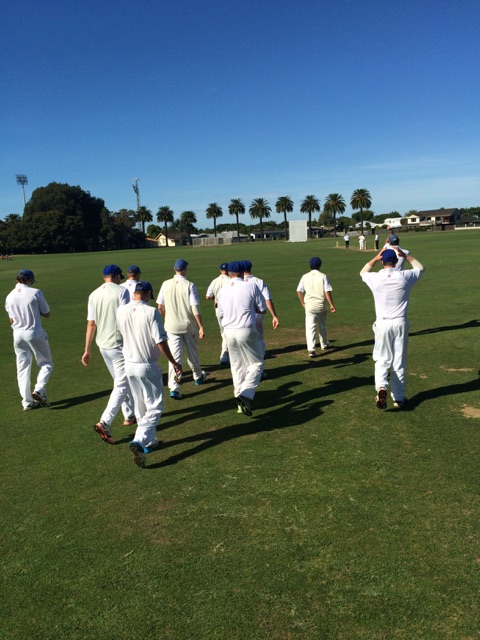 ND Senior Secondary & Secondary Schoolgirls Tournament Daily Results
ND Senior Secondary Tournament @ Rotorua/Mount Maunganui 14-18 December 2020 and ND Secondary Schoolgirls Tournament @ John Kerkhof Park, Cambridge 16-18 Dec
Wednesday 16 December 2020 - ND Senior Secondary (Day Three) & ND Secondary Schoolgirls (Day One)
Two Bay of Plenty age-group sides, put on electrifying performances in the morning sessions of their ND tournaments, on Wednesday 16 December 2020.
Bay of Plenty Coastland, put up a massive 382 for the loss of seven wickets, in ND Senior Secondary quarterfinal championship action against Poverty Bay. Ben Vyver was in unstoppable form in blasting 133, off just 88 balls, which included twelve fours and six huge blows over the boundary on the full. Chris Mascall was also in terrific form belting 88 runs with Isaac White posting a half century.
The Bay of Plenty bowlers were as dominant as the teams batting attack, rolling Poverty Bay for 39. Tommaso Pini led the way taking four wickets for 15 runs, with Finn O'Brien-O'Loan (2/0) Issac White (2/8) and Liam Collett (2/15) also in scintillating form with the ball.
Bay of Plenty Secondary Schoolgirls were no less dominant than their Coastland counterparts, on the opening morning of the ND Senior Secondary tournament, being played in Cambridge. Squaring of with Counties Maunkau, the Bay side smashed a massive 193 for the loss of a solitary wicket. Aimee Unwin top scored with an unbeaten 76, which included eleven 4's, while Jorja Neill finished with 71 runs to her name.
Counties Manukau were restricted to 66/5 in the T20 competition. Sarah Jane Stone took two wickets for only 4 runs with Jorja Neill equally impressive in returning figures of 2/7.
ND Senior Secondary Tournament - Championship Quarter-Finals (50 over per side)
Bay of Plenty Coastland 382/7 (Ben Vyver 133, Chris Mascall 88, Issac White 51) defeated Poverty Bay 39 (Tommaso Pini 4/15, Finn O'Brien-O'Loan 2/0, Issac White 2/8, Liam Collett 2/15)
Waikato Valley 334/5 (Sam Lund 3/44) defeated Bay of Plenty Lakeland 199 (Matt Ward 94, Cohen Stewart 30)
ND Secondary Schoolgirls Tournament (Day One)T20
Round One: Bay of Plenty 193/1 (Aimee Unwin 76no, Jorja Neill 71) defeated Counties Manukau 66/5 (Sarah Jane Stone 2/4, Jorja Neill 2/7)
Round Two: Waikato Valley 135/5 (Aimee Unwin 2/36) defeated Bay of Plenty 70/8