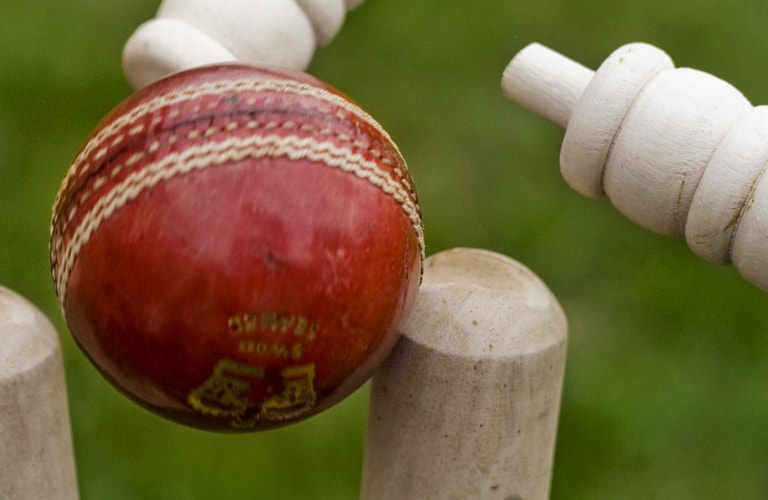 ND Senior Secondary Boys Day 1 & 2
Results
There were Bay of Plenty smiles of success, at the conclusion of the ND Senior Secondary Twenty 20 playoffs, on day two of the annual Northern Districts age-group tournament being played in Gisborne.
Bay of Plenty Coastland squared off with Waikato Valley in the playoff for third place. The Waikato regional side won the toss and elected to bat reaching 122 for the loss of six wickets. Jacob Logan and Finn Dempsey, both bowled with plenty of enthusiasm to capture two Waikato Valley bowling scalps apiece.
The Coastland reply got away to a flyer, with Jacob Logan and Dillan Preston putting together an opening stand of 79. Jacob was the first to go for 50 off just 29 balls with Dillan posting 29 runs before being dismissed. Dominic Crombie took up the challenge to belt an unbeaten 24 runs, as the Bay of Plenty team cruised home to a seven wicket win with the fourth ball of the 16th over.
Bay of Plenty Lakeland played off for seventh place, after a overnight Crichq amendment saw the day one result against Counties Manukau, changed to a two-run loss. Poverty Bay took first use of the batting strip at the Harry Barker Reserve and were restricted by good quality Lakeland line and length bowling, to 94 for six wickets. Bradley Wiggins and BJ Astwood were the best of the Bay bowlers with two wickets apiece.
Cameron Ingram and BJ Astwood, batting in the Lakeland middle order soaked up the pressure, before taking their team home to a five wicket victory with eleven balls to spare. Cameron finished with an unbeaten 24 runs with BJ Astwood posting 22 not out.
Earlier in the day, the two Bay of Plenty sides recorded a win and a loss on the way to the T20 playoffs. Coastland set the ND Invitation XI a big target when they reached 183/4. Jacob Logan set himself up for a big day with the bat, belting 81 off 53 balls, while Dominic Crombie hit a quick-fire 40.
The Lakeland boys had another close contest before conceding defeat to Waikato Valley. The Valley were restricted to 109/9, before the Bay side finished ten runs short for the loss of seven wickets. Individual Lakeland honours belonged to Nathan McNeish with three wickets and Cameron Ingram who top scored with 32 runs.
Day three, sees attention to the ND Senior Secondary One-Day Championship with quarter-final action. Coastland will backup against Waikato Valley with Lakeland facing T20 winners Hamilton. The winners will continue on to the Championship semi-finals with the losers dropping down into the Plate playoffs.
ND Senior Secondary Cricket Tournament @ Gisborne 10-14 December 2018
Day Two (11 December) – Twenty 20
ND Twenty 20 Playoffs
Third Place: Waikato Valley 122/6 (Jacob Logan 2/13, Finn Dempsey 2/19) lost to Bay of Plenty Coastland 123/3 (Jacob Logan 50, Dillan Preston 27, Dominic Crombie 24no)
Seventh Place: Poverty Bay 94/6 (Bradley Wiggins 2/11, BJ Astwood 2/14) lost to Bay of Plenty Lakeland 97/5 (Cameron Ingram 24no, BJ Astwood 22no)
Pool A – Round Three
Waikato Valley 109/9 (Nathan McNeish 3/12, BJ Astwood 2/9, Connor Scott0Moore 2/29) defeated Bay of Plenty Lakeland 99/7 (Cameron Ingram 32)
Pool B – Round Three
Bay of Plenty Coastland 183/4 (Jacob Logan 81, Dominic Crombie 40, Marcel Collett 23no) defeated ND Invitation XI 135 (Cam Riley 2/16, Rhys Dongaghy 2/24)
Day One (10 December) – Twenty 20
Pool A
Bay of Plenty Lakelands 98/9 (Chris Tupea 44, Thomas Friskney 22) lost to Northland 99/4 (Tommaso Pini 2/20)
Counties Manukau 117/8 (Tommaso Pini 3/22, Connor Scott-Moore 2/21) defeated Bay of Plenty Lakeland 115/4 (Chris Tupea 57, Louie Love-Parata 41)
Pool B
Poverty Bay 70 (Dominic Crombie 3/13, Rhys Donaghy 2/14) lost to Bay of Plenty Coastland 72/2 (Dillan Preston 45)
Bay of Plenty Coastland 127 (Dillan Preston 38; Dominic Crombie 36) lost to Hamilton 131/5 (Iman Singh 2/16)
Day Three (12 December 2018) One-Day Games Draw
Bay of Plenty Coastland v Waikato Valley, Bay of Plenty Lakeland v Hamilton.