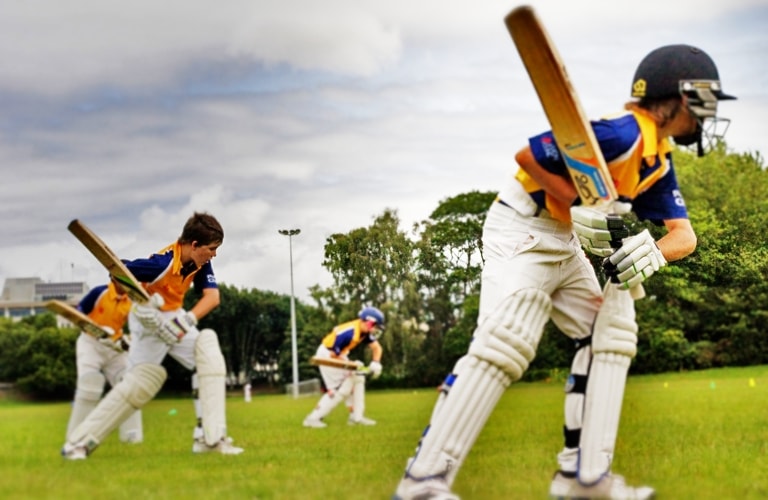 ND Road-Show Visits Kick Off in the Bay Of Plenty on Wednesday
Start of the 2019/20 Season
The annual Northern Districts Cricket Road-Show visits to the Bay of Plenty, herald the start of the new cricket season, with the first ND visit scheduled for Wednesday 7th August 2019 at the Adams Centre for High Performance at Mount Maunganui.
The program for the first ND Road-Show, is an introduction to developing elite athletes, designed for junior cricket coaches and parents. The purpose of the program, is to ensure that those who coach or parent our young up and coming cricketers, can assist in delivering the best possible opportunities for the young players to reach their full potential.
Northern Districts Cricket will bring the full complement of their High Performance team, of Peter Zanzoterra (ND Pathways Manager) Kari Carswell (Spirit Head Coach and Female Player Pathway Manager) Matt Horne (Knights Batting Coach and former test batsman) Cliff Dickeson (ND Spin Bowling Coach) and Pat Malcon (former ND Director of Cricket).
Bay of Plenty Cricket Pathways Manager Tai Bridgman-Raison said "The ND introduction to developing the elite athlete has been specifically tailored for coaches and parents, working and living with our youngsters, so as to have a major impact on the players continued long-term development".
"It is crucial that junior coaches and parents are up to speed with the latest developments, with first ND Road-Show visit, the ideal opportunity for our youngsters mentors to hear from and ask questions of the ND High Performance team in attendance".
ND Road-Shows 2019
An Introduction to Developing the Elite Athlete
Date: Wednesday 7th August 2019
Time: 7.15pm
Venue: Adams Centre for High Performance, Miro Street, Mount Maunganui
Contact: Tai Bridgman-Raison BOPCA Pathways Manager 0278 617 314
September 4 – HP coaching of identified players
September 25 - HP coaching of identified players