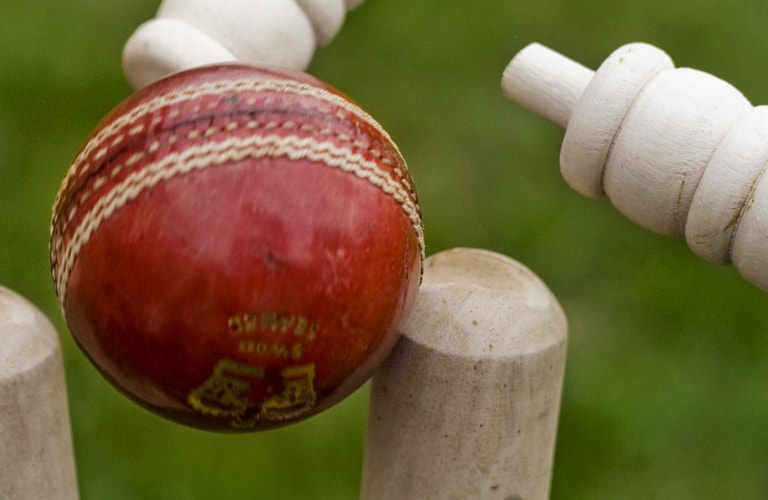 Mount Maunganui Win Mc Naughton Trophy
Mount Maunganui Win Mc Naughton Trophy
Mount Maunganui Reserves, lifted aloft the McNaughton Trophy in victory for the ninth occasion, when they defeated Rotorua side Geyser City Sports at Blake Park on Sunday (11 March 2018).
The Mount Maunganui team elected to bat in what is effectively the Baywide Reserve Grade championship and made a cracking start, before losing their first wicket with 58 runs on the board. Opener Logan Carr absorbed the pressure from the Geyser bowlers and posted 28 runs before dismissal.
Batting at four, Nathan Walker top scored with 58 runs with Kyle Dovey smashing a quick-fire 42 off just 31 balls, as Mount Maunganui reached 219/9 in their allotted forty overs. Satpal Singh and Joe O'Donoghue bowled with real spirit to be rewarded with three wickets apiece, while Liam Kelly was the most economical Geyser bowler, taking two wickets at a cost of 22 runs.
Mount Maunganui bowler Steve Charman, grabbed a wicket with first ball of the Rotorua sides turn at bat. The Geyser batsmen then steadied the ship and at 69 for the loss of four wickets, weren't too far from the required run rate. Led by three wickets apiece from Josh Allen and Kyle Dovey, the Mount bowlers took charge and had Geyser City in trouble at 100/7.
The Western Bay of Plentys team's victory, came in the 31st over, when Geyser City were bowled out for 143. Richie Downs, Manny Kumar and Liam Kelly all got solid starts in the twenties, but the failure to continue on cost the Rotorua side dearly.
While the Geyser City team provided Mount Maunganui with a solid challenge, Rotorua Central (2008) remains the only team from outside the Western Bay of Plenty, to take home the Baywide Reserve Grade prize.
McNaughton Trophy Final - Result
Mount Maunganui 219/9 (Nathan Walker 58, Kyle Dovey 42, Logan Carr 28; Satpal Singh 3/33, Joe O'Donoghue 3/42) defeated Geyser City Sports 143 (Richie Downs 29, Manny Kumar 28, Liam Kelly 21; Josh Allen 3/11, Kyle Dovey 3/34, Steve Charman 2/26)