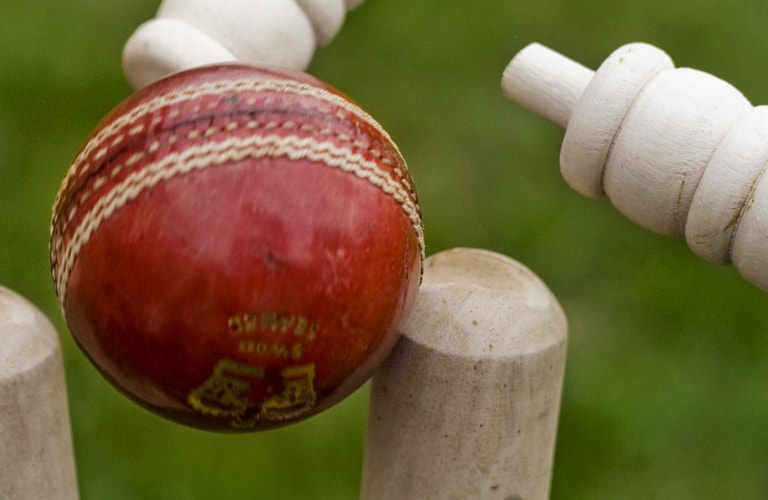 Mount Maunganui Book Williams Cup Playoff Spot After Defeating Tauranga Boys College
Semi-Finalists Confirmed
The four Williams Cup semi-finalists were confirmed on Saturday (16 March 2019) - with Carrus Mount Maunganui grabbing the last spot with a big win over Bond & Co Tauranga Boys College at Blake Park.
Mount Maunganui batted first, with their first wicket falling with the opening ball of the encounter. Ben Guild and Ben Musgrave then put their home team in the box seat, putting on a very big partnership of 152 runs, before Musgrave fell for 62. Guild continued his sides charge for a big score, before being stumped with 97 runs to his name.
Ben Pomare and Tony Goodin made useful contributions as Mount Maunganui posted 267 for eight wickets. Niven Dovey and James Gatenby both took three wickets apiece for Tauranga Boys.
The Mount bowlers took charge and had the Tauranga Boys top four batsmen dismissed with 66 runs on the board. The introduction of spinner Dale Swan upped the ante, with the hosts skipper taking four wickets for just 3 runs as Tauranga Boys were removed for 114, to hand the Mount a big 153 run win and a place in the Baywide playoffs.
Bayleys Central Indians posted a massive total in their match-up with New World Te Puke, as they head to a top-two major semi-final place. Central Indians captain Stephen Nicholls opened his teams turn at bat, blasting 126 off 111 balls, with the home side firmly in control at 231 for the loss of three wickets. Lovely Sandhu continued the attack to finish with 123 runs, as the combined team reached 334/7.
The visitors made a strong attempt to reel in the very big target, before being bowled out for 250. Christian MacDonald backed up his three wickets with his sides top score of 81. Gareth Wallace and Blair McKenzie also made very useful contributions to their sides run chase.
Eves Realty Greerton cemented their place in the post section, with a win over GM Painters Lake Taupo CC in the Great Lake region. Batting first the visitors were removed for 224, before going on to bowl the Lake Taupo side out for 82. Individual Greerton honours belonged to Lee Watkins who top scored with 64 and Shane Wineti taking three wickets for 18 runs. Lake Taupo bowler Roger Urbahn took four wickets.
The Williams Cup playoff scenario, is that Element IMF Cadets will host Central Indians at the Tauranga Domain in the major semi-final next Saturday (23 March 2019) with the winner going straight to the grand final. Greerton will play long-time rivals Mount Maunganui at Pemberton Park, with the victor backing up against the major semi-final loser the following day, to find the second finalist.
Bay of Plenty Cricket Results 16 March 2019
Williams Cup – Round Seven
Mount Maunganui 267/8 (B Guild 97, B Musgrave 62, T Goodin 30, B Pomare 26; N Dovey 3/44, J Gatenby 3/60) defeated Tauranga Boys College 114 (T Bettleheim 34, D Preston 22; D Swan 4/3)
Central Indians 334/7 (S Nicholls 126, L Sandhu 123, S Rana 23; I Singh 3/37, C MacDonald 3/67) defeated Te Puke 250 (C MacDonald 81, G Wallace 44. B McKenzie 39)
Greerton 224 (L Watkins 64, P Davenport 44; R Urbahn 4/41) defeated Lake Taupo CC 82 (S Wineti 3/18, U Ranaraja 2/5, Pip Thickpenny 2/11)
Element IMF Cadets the bye
Points Table (Final) Cadets 38, Central Indians 28, Greerton 28, Mount Maunganui 25, Tauranga Boys College 16, Te Puke 10, Lake Taupo CC 10.