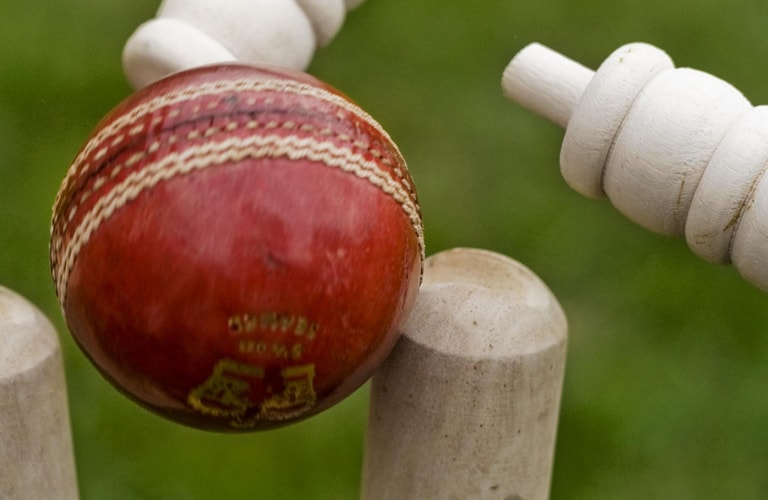 Mount Maunganui And R&A Sangha Share 2020 Mcnaughton Trophy
BOPCA Season Review 2019/20
The NZ Cricket directed closedown of the 2019/20 cricket season posed a dilemma in deciding the 2020 McNaughton Trophy winner. After consultation with stakeholders, the decision was made to share the Baywide Reserve Grade knockout competition trophy, between the two unbeaten sides who were to meet in the McNaughton Trophy final.
Twelve Western Bay of Plenty teams, were joined by Rotorua's Geyser City and an Eastern Bay of Plenty XI in the 2020 McNaughton title race.
In round one, R&A Sangha sneaked home from Greerton by nine runs after being dismissed for 248. The Greerton chase saw Jacob Ormrod post the only century of the competition with a hard fought 109 runs.
Another high scoring contest resulted in the Singh XI dispatching an Eastern Bay of Plenty side, after the Singh representatives posted 235/6 and then restricted the Eastern Bay team, to 204 for the loss of nine wickets. Other teams to post first round wins, were Sikh Sports, Greerton Kings, Te Puke and Mount Maunganui, while Papamoa and Cadets sat out the competition byes.
A battle royal took place in the quarterfinals, when R&A Sangha eliminated Papamoa, who were the defending titleholders. Papamoa batted first and were bowled out for 184, with Andrew Goldsmith top scoring with 61 runs. The Sangha XI were made to work hard for victory, getting home with just two wickets to spare, with Yogesh Kumar leading the way with 37 runs.
Greerton Kings easily accounted for Te Puke. The Greerton side batted first, in setting their opponents a getable total after being dismissed for 178, with Aman Mahal top scoring with 91 runs. Greerton Kings attack weapon Mike Rowlands, grabbed the competitions best bowling figures with four wickets for just 8 runs, as Te Puke were rolled for just 81.
Sikh Sports won the Indian team Derby against the Singh XI, with nine times McNaughton champions Mount Maunganui defeating arch rivals Cadets by nine runs.
R&A Sangha defeated Sikh Sports in their semi-final encounter. The Sangha representatives batted first and posted 185 at a cost of nine wickets. Manvir Singh, Vikas Tiwari, Vikas Mohan and GS Mahal all reached the thirties, with Amritpal Singh returning 3/26 for the Sikh team.
The Sikh equal top score of 27 runs, told the tale of their side getting starts without carrying on, with the Sikh reply extinguished when they were bowled out for 141 some 45 runs short of their target.
Mount Maunganui, ended the Greerton Kings charge for the 2020 McNaughton title, when the Mount bowlers removed the Greerton side for a modest 109 runs. Daljit Singh was the best of the Kings batsmen with a gritty 27, with Mitchell Fergus and Nathan Walker taking three wickets apiece. Former Bay of Plenty representative Kyle Dovey, took his side to a five wicket win with a well crafted 39 runs off 41 balls.
2020 McNaughton Trophy Results
McNaughton Trophy Semi-Finals 23 February 2020
R&A Sangha 185/9 (Manvir Singh 38, Vikas Tiwari 33, Vikas Mohan 33, GS Mahal 31; Amritpal Singh 3/26) defeated Sikh Sports 141 (Hakaran Gujral 27, Jasjot Singh 27; Deepak Singh 3/25)
Greerton Kings 109 (Daljit Singh 32, Mitchell Fergus 3/11, Nathan Walker 3/32) lost to Mount Maunganui 113/5 (Kyle Dovey 39, Mitchell Dickson 20).
McNaughton Trophy Quarter-Finals 1 February 2020
Papamoa 184 (Andrew Goldsmith 61, Manvir Singh 3/29) lost to R&A Sangha 187/8 (Yogesh Kumar 37)
Sikh Sports 204 (Gagandeep Singh 59, Amrit Sandhu 3/35) defeated Singh XI 177 (Amrit Singh 42, JP Singh 3/24)
Greerton Kings 178 (Aman Mahal 91, Ryan Crossley 3/28) defeated Te Puke 81 (Mike Rowlands 4/8)
Mount Maunganui 146 (Logan Carr 29, Joshua Dempsey 3/32) defeated Cadets 137 (Ben Bridgman 57, Nathan Walker 4/33)
McNaughton Trophy Round One Results
R&A Sangha 248 (Vikas Tiwari 83, Dion McCall 4/40) defeated Greerton 239 (Jacob Ormrod 109)
Singh XI 235/6 (Nasseb Kumar 57) defeated Eastern Bay of Plenty CC 204/9 (Alex Yates 56)
Sikh Sports 215 (SS Sidhu 55, George Howard 3/38) defeated Papamoa B Grade 187/9 Finn Watson 49, Gurjant Singh 3/49)
Katikati 101(Mathew Ewans 25, Vishal Goundar 4/11) lost to Greerton Kings 102/3 (Aman Mahal 42)
Geyser City 60 (Cameron Murray 4/14) lost to Te Puke 64/3 (Nathan Wilson 27)
Tauranga Boys College 2nd XI 135(Braxton Fisher 50, Nathan Walker 4/23) lost to Mount Maunganui (Nathan Walker 45, Finn Piper 4/25)
BOPCA McNaughton Trophy Winners
2020 Mount Maunganui/R&A Sangha 2019 (Papamoa) 2018 (Mount Maunganui) 2017 (R&A Sangha Raavi) 2016 (R&A Sangha Raavi) 2015 (Katikati) 2014 (Mount Maunganui) 2013 (Katikati) 2012 (Mount Maunganui) 2011 (Mount Maunganui) 2010 (Katikati) 2009 (Cadets) 2008 (Central – Rotorua) 2007 (Mount Maunganui) 2006 (Mount Maunganui) 2005 (Cadets) 2004 (Cadets) 2003 not recorded – 2002 (Mount Maunganui) 2001 (Mount Maunganui)