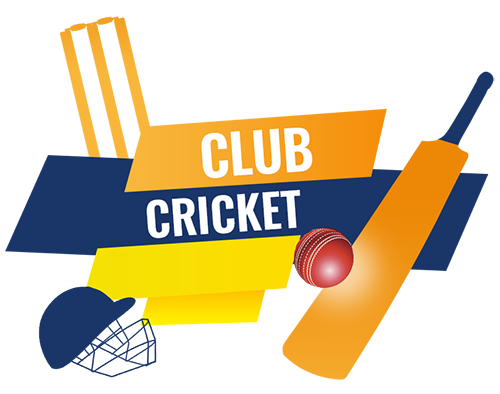 MOUNT MAUNGANUI AND CADETS TO FIGHT OUT THE 2021 VERSATILE TAURANGA WILLIAMS CUP
Bond & Co Mount Maunganui, took the short route to the Versatile Tauranga Williams Cup Final, when they beat Eves Realty Greerton in the major semi-final on Saturday (20 March 2021).
Mount Maunganui won the toss and elected to bat, in the encounter between the two top qualifiers, where the loser was headed for a sudden-death elimination game the following day.
Opener Peter Drysdale, weathered the early storm where two Mount wickets fell with just seven runs on the board, going on to anchor his sides innings with 86 runs off 126 balls. Batting at six, skipper Matt Golding posted an unbeaten 58 with Brett Randell also claiming a half century. Mitchell Rush was the best of the Greerton bowlers taking three wickets for 53 runs.
The vaunted Greerton top order came under early attack and at 29/3 were in some trouble. Greerton were behind the eight ball throughout, being bowled out for just 116, to gift Mount Maunganui a direct path to the Williams Cup title decider at the Bay Oval, next Saturday (27 March 2021).
Umesh Ranaraja, was the best of the Greerton batting attack with just 23 runs, while 200 game plus veteran spin bowler Dale Swan took three wickets for 24 runs.
The minor semi-final saw Element IMF Cadets travel to Rotorua to defeat Bayleys Central Indians. Cadets reached 255/8, with Marcel Collett and Tim Pringle posting half centuries. Pringle backed up his batting feats to take three wickets for just 8 runs as the combined side were removed for 142. Bharat Popli top scored for Central Indians with 60 runs.
Mount Maunganui 's opponent in the 2021 Williams Cup Final, will be Cadets, who came from fourth place in the qualifying competition, to defeat Greerton in Sunday's sudden-death preliminary final.
Cadets batted first and after a considered start to their innings, set Greerton a solid target, reaching 255 for eight wickets. A hard fought 89 from Fergus Lellman, that included ten 4's and three 6's led the way, with Donavan Deeble (42) and opener James McCabe (35) also entering into the run-scoring action. Michael Rowland and Cameron Neal took three wickets apiece.
Greerton made a solid start, with their opening pair of Tom MacRury and Taylor Bettelheim putting on a 43 run opening stand, before MacRury was removed for 27. Thirteen boundaries anchored the Bettelheim turn at bat, before he was bowled for 91, with Greerton at 160/6.
The Cadets bowlers upped the ante and bowled the top qualifier out, with just 195 runs on the board, in the 45th over. Tim Pringle finished with three wickets for 19 runs, while Donovan Deeble and Jono Boult both took two wickets.
Flying Mullet Te Puke and Holland Beckett Law Tauranga Boys College, will meet in the Williams Cup Plate Final after winning through the semi-final action.
Te Puke posted 224 for the loss of eight wickets against Papamoa before removing their near neighbours for 105. Bibin Babu, batting at nine, top scored for Te Puke with 39 not out, with Cameron Riley grabbing a five wicket bag, as Te Puke cruised to a 119 run win.
Tauranga Boys College post section victory, over Generation Homes Lake Taupo, was a cliffhanger that was finally decided with just four balls to spare. Tauranga Boys reached 183 for the loss of eight wickets, with Charles Williams and Blake Pentecost both reaching the forties.
A Jack Wiggins half century, kept the Taupo side right in the match, before they were removed just four runs short of victory. Charles Williams and Ben Vyver both bowled with enthusiasm to be rewarded with three wickets apiece.
Versatile Tauranga Williams Cup 20 March 2021
Major Semi-Final: Bond & Co Mount Maunganui 242/8 (Peter Drysdale 86, Matt Golding 58no, Brett Randell 52; Mitchell Rush 3/53) defeated Eves Realty Greerton 116 (Dale Swan 3/24)
Minor Semi-Final: Element IMF Cadets 255/8 (Marcel Collett 58, Tim Pringle 57, Donovan Deeble 47, Andrew Mascall 32no; Lovely Sandhu 3/35) defeated Bayleys Central Indians 142 (Bharat Popli 60; Tim Pringle 3/8)
Preliminary Final 21 March 2021
Element IMF Cadets 255/8 (Fergus Lellman 89, Donovan Deeble 42, James McCabe 35; Michael Rowland 3/31, Cameron Neal 3/33) defeated Eves Realty Greerton 195 (Taylor Bettelheim 91, Tom MacRury 27; Tim Pringle 3/19)
Williams Cup Plate 20 March 2021
Flying Mullet Te Puke 224/8 (Bibin Babu 39no, Tai Bridgman-Raison 39, Hamish Wilde 30) defeated Papamoa 105 (Cameron Riley 5/24)
Holland Beckett Law Tauranga Boys College 183/9 (Charles Williams 49, Blake Pentecost 47; Joe O'Donoghue 3/42) defeated Generation Homes Lake Taupo 179 Jack Wiggins 54, C Williams 3/15, Ben Vyver 3/32
2021 Versatile Tauranga Williams Cup Final @ Bay Oval, Mount Maunganui 27 March 2021 – Bond & Co Mount Maunganui v Element IMF Cadets