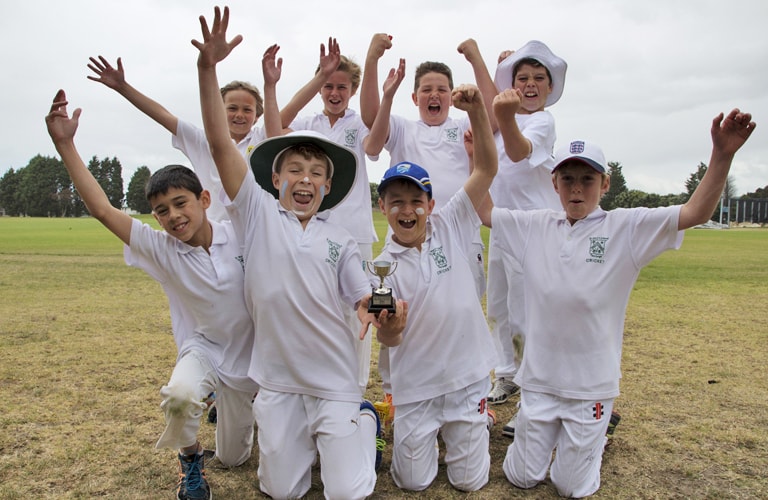 Morning Weather Bomb Fails to Stop Ryan + Alexander Consultancy Bay of Plenty Cricket Golf Day
Fundraising Tournament Supporting Junior Cricket Across the Bay of Plenty
The dawn of last Friday (11 October 2019) brought thoughts of despair to the organisers of the Ryan + Alexander Consultancy Bay of Plenty Cricket golf day, scheduled for a 12 noon start at the Te Puke Golf Club.
Driving rain, that showed no signs of abating during the morning, saw cancellation of the tournament becoming an immanent prospect. However the weather gods smiled late in the morning, with the superb drying qualities of the Te Puke Golf Club greens and fairways allowing a shotgun start at 1pm.
It would have been unfortunate if the golf day hadn't proceeded, as all profits on the day were directed to the further development of the BOPCA junior cricket and age-group programs.
Bay of Plenty Cricket has emerged as the leading NZ Cricket Minor Association in the country in the last decade, with winning the Hawke Cup on two occasions and defending the prestigious prize nine times, the most visible sign of success. The Bay of Plenty success story has been built upon the junior and age-group pathways put in place some twenty years ago.
Icing on the cake, has been provided by the elevation of Kane Williamson, Trent Boult, Daniel Flynn and Graeme Aldridge to Black Cap honors and the number of Bay players making the jump up to professional cricket. The flag bearer for women's cricket in the region, has been current White Fern Anna Peterson, who is another graduate of the Bay of Plenty Cricket age-group pathway.
The golf day players dug deep on the day, to raise a considerable amount of money to ensure that the promising youngsters of today have the opportunity to become the cricket stars of tomorrow.
Former hard-hitting age-group batsman Josh Evemy showed he could hit a golf ball with the same power as a cricket ball, taking out the gross prize. Another to impress with his golf clubs, was former Bay of Plenty representative Mark Divehall, who is in a select group who have blasted a double century in premier club cricket, with Mark winning the division two stableford category.
Other major winners on the day were Glen Keaney (Div One Stableford), Paul Ford (Div Three Stableford) and Stuart McFayden, Stefan Ford, Paul Hill and Dave Andrew who took out the coveted team prize.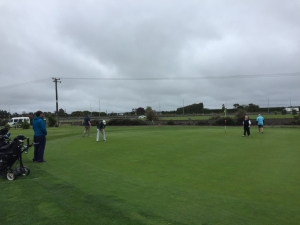 Dark Clouds Stalk the BOPCA Golf Day at the Te Puke Golf Club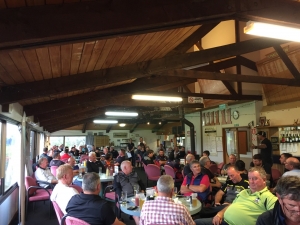 A Full House Awaits the Bay of Plenty Cricket Prize-Giving
Ryan + Alexander Consultancy Ltd Bay of Plenty Cricket Golf Day - Results
Gross: Josh Evemy
Division One Stableford: Glen Keaney
Division Two Stableford: Mark Divehall
Division Three Stableford: Paul Ford
Team: Stuart McFayden, Stefan Ford, Paul Hill, Dave Andrew