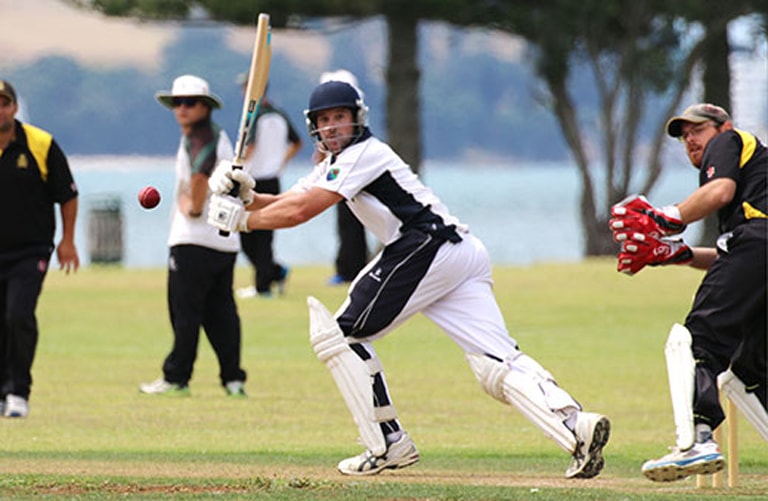 McNaughton Trophy Semi-Finals Take Centre Stage At Fergusson Park
Papamos v Aquinas College & Greerton v Greerton Sikh XI
The progression of Aquinas College in Western Bay of Plenty senior men's cricket, can be seen by the First XI having qualified for the McNaughton Trophy semifinals, to be played this Sunday (24 February 2019).
There is no bigger Reserve Grade prize in Bay of Plenty Cricket than the McNaughton Trophy. The origins of the Baywide Reserve Grade prize, come from the donation by the McNaughton Family in Te Puke, of a trophy for competition between second tier teams from the Tauranga and Te Puke sub-associations. A number of years ago the competition was expanded to include all Reserve and B Grade sides in Bay of Plenty Cricket.
Since the Aquinas first team made the jump into senior men's cricket four seasons ago, they have come on in leaps and bounds, to become competitive contenders in the Western Bay of Plenty Cricket top echelon.
Aquinas College opponents in the semifinal action, are a Papamoa combined side drawn from the Papamoa Clubs three B Grade teams. The start of the current season, saw the establishment of the Papamoa Cricket Club, although individual teams have worn the Papamoa cricket name over the years.
Aquinas batsman Louis Robinson, has been in sterling form with his bat in the Reserve Grade competition, to hold the Western Bay seasons highest score of 191 runs. Former premier player Mark Divehall could star for the Papamoa side, sitting in fourth place on the McNaughton batting stakes list.
Friendships will be left on the sideline when the two Greerton sides meet in the other semifinal on Sunday. The Greerton elevens have met twice this season, with the score one win apiece. Each team has a player in their ranks, who sits in the top three of the Western Bay Reserve Grade individual standings.
Sikh XI batsmen JP Singh has blasted 300 runs with highest total of 139, while Greerton bowler Mikey Brown has taken 22 bowling scalps with a best of five wickets for 28 runs.
BOPCA McNaughton Trophy Semi-Finals 24th February 2019
Papamoa v Aquinas College, Fergusson Park2 (Umpire - Rod Newton) Greerton v Greerton Sikh XI, Fergusson Park3 (Umpire – Christelle High)
BOPCA McNaughton Trophy Quarter-Finals 2019
Aquinas College 176 (Louis Robinson 52, Carson Wills 28, Darcy Hoskin 27; GS Gagan 3/40) defeated R&A Sangha 139 (Deepak Singh 40, GS Gagan 22; Toby Taylor 4/28, L Robinson 3/13)
Te Puke 114 (GS Samra 30, Simon Eves 27; M Rowland 4/21, Scott Drabble 3/13) lost to Greerton (M Earl 33, Sean Wakelin 29, Richie Earl 23no; Rheinhardt Kruger 3/24)
Geyser City Sports 207 (Kane Vanner 87, Ethan O'Donoghue 30; LS Bhatti 4/44) lost to Greerton Sikh XI 211/6 (GS Maangat 77, JP Singh 48)
Papamoa 142 defeated Mount Maunganui 132