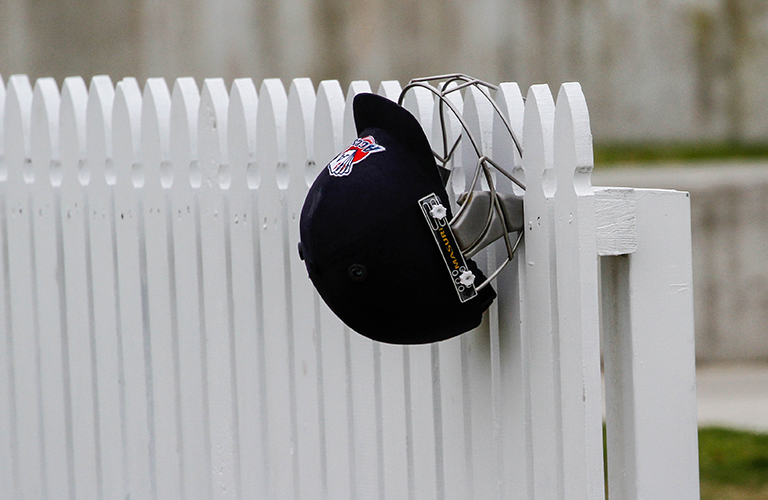 McNaughton Trophy First Round
Results
Papamoa Cricket Club announced its arrival as a force in Bay of Plenty second eleven cricket, when they dispatched the Singh Reserve Grade side, in the opening round of the 2018/19 Reserve Grade Trophy on Sunday (9 December 2018).
The Papamoa McNaughton team was a combined side selected from the three Papamoa B Grade contenders. A big challenge faced the Western Bay Cricket new recruits as they squared off with the current WBOPCA Reserve Grade front-runners.
Papamoa batted first and finished their innings at 173 for the loss of just three wickets. Ryan Balsom top scored with 49 runs with Mark Divehall and Andrew Goldsmith posting 36 runs apiece. Danny Pokai and Sean Crotty did plenty of damage with the ball, as the Singh XI were removed for just 120, to hand Papamoa a 53 run victory.
A remarkable bowling feat took place, in the encounter at Blake Park between the Mount Maunganui B Graders and the Greerton Sikh XI. Sikh bowler LS Bhatti took a hat-trick, in his five wicket haul for just 4 runs, as Mount Maunganui were removed for 83. What made the hat-trick even more remarkable, was that Bhatti had taken three consecutive wickets against Aquinas College the previous day.
However, the Greerton side were made to work hard to progress to the next stage of the Baywide Reserve Grade Championship, losing six wickets on the way. James Cornelius was the best of the Mount third team bowlers taking three wickets for 12 runs.
R&A Sangha won a high scoring affair with Cadets. The Western Bay Indian side batted first and set Cadets a big target after they were dismissed for 269. Varinder Sandhu was the best of the Sangha batting attack with 90 runs with Amardeep Tiwari contributing a neat half century.
Veteran Cadets batsman Grant Manners, showed that he had lost no lost none of his skills with a willow weapon over the years, blasting 75 runs at the top of the order. Batting down the order skipper Cameron Dunn produced an unbeaten 32, with the hosts finally removed for 186, to give the two-time McNaughton Trophy winners a pass to the next round.
The McNaughton Trophy will now take a break until the 3rd February 2019, when Papamoa, R&A Sangha and the Greerton Sikh XI - will be joined by Mount Maunganui Reserves, Aquinas College, Greerton Second XI, Te Puke and Rotorua representatives Geyser City in quarterfinal action.
Mc Naughton Trophy Round One (9 December 2018) – Results
Papamoa 173/3 (Ryan Balsom 49, Mark Divehall 36, Andrew Goldsmith 36) defeated Singh CC 120 (Gurtej Billing 35no; Danny Pokai 3/10, Sean Crotty 2/19)
R&A Sangha 269 (Varinder Sandhu 90, Amardeep Tiwari 53; Amrinder Sidhu 36, GS Mahal 29; Sam Owen 4/27, Jim van der Vorm 2/40, Johnny Waite 2/56) defeated Cadets 186 (Grant Manners 75, Cameron Dunn 32no; Deepak Singh 5/28, Dev Sangha 2/20)
Mount Mauanganui B Grade 83 (David March 48; LS Bhatti 5/4 - includes a hat-trick) Greerton Sikh XI 86/6 (Sunil Gaur 27; James Cornelius 3/12, Mitchell Fergus 2/14)
McNaughton Trophy Quarterfinals – 3 February 2019
Mount Maunganui v Papamoa, R&A Sangha v Aquinas College, Greerton v Te Puke, Geyser City Sports v Greerton Sikh XI.