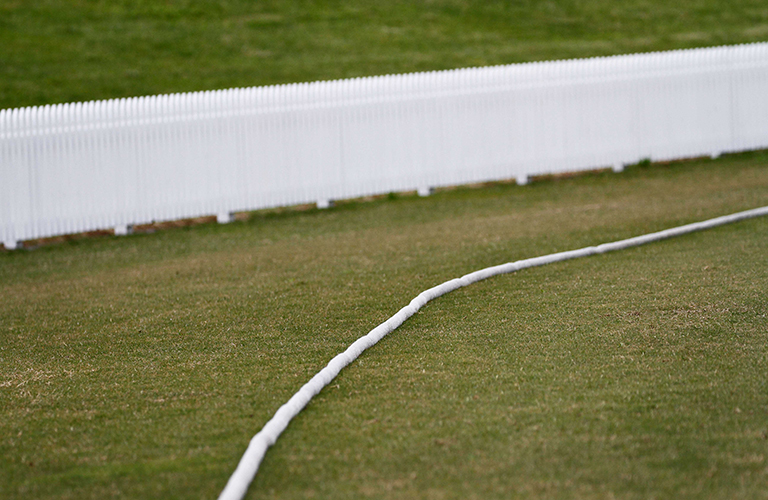 McNaughton Troph review Sunday 12th November
McNaughton Trophy
Defending McNaughton trophy title holders R&A Sangha, cruised into the second round of the Baywide Reserve Grade championship on Sunday (12 November 2017), when they defeated season newcomers Cadets Punjab Warriors.
Batting first, the defending champions were bowled out for 165, with Deepak Singh top scoring with a solid 53 runs. RS Virk grabbed four wickets for the Western Bay of Plenty B Grade side. Deepak Singh showed his all-round cricket skills taking four wickets for 32 runs, as the Warriors were bowled out for 95, to advance the Sangha XI to the next round.
This season the long-time Bay of Plenty Cricket Baywide Reserve Grade competition, has come under the stewardship of Western Bay Cricket, with twelve teams chasing the time-honoured silverware.
Katikati who have contested six straight McNaughton finals in the last decade, posted the highest score of the preliminary round of competition, when the reached 214/9 against Albion Singh XI. Matt Harrison and Louie Darvill, who mixes his cricket with premier rugby duty for Te Puna, both reached the forties before being dismissed. The Albion side made a spirited challenge and were removed just 20 runs short of their target.
Rotorua representatives Geyser City won a low scoring battle with Te Puke. The Rotorua representatives bowled first and dismissed Te Puke for 138, Big hitting batsman Lance Staiger blasted 61, before being dismissed, with A Kumar grabbing three Te Puke wickets at a cost of just 4 runs. While Geyser City advanced to the next round, they lost eight wickets on the way courtesy of a four wicket bag by Lance Staiger.
Multiple McNaughton champions Mount Maunganui, also won through to the second round of competition after beating Grasshoppers. The Hoppers mustered 120, with Mount bowler Nathan Walker taking four wickets. Mount Maunganui cruised through to the next stanza losing four wickets on the way.
Cadets, Aquinas College, Greerton Sikh XI and the Greerton Reserves, who all drew first round byes, will join the McNaughton title race in round two to be played on Sunday 3rd December 2017. Cadets will play Katikati, Mount Maunganui meets the Greerton Sikh XI, Aquinas College square off with R&A Sangha with Greerton travelling to play Geyser City in Rotorua.
McNaughton Trophy Round One 12 November 2017 - Results
Katikati 214/9 (Matt Harrison 46, Louie Darvill 42) defeated Albion Singh 195 (Suraj Gupta 35, Raminder Singh 36, Jamie Payton 4/30)
Grasshoppers 120 (Nathan Walker 4/21) lost to Mount Maunganui 124/4 (D Radich 28)
R&A Sangha 165 (Deepak Singh 53, RS Virk 4/49, Robin Singh3/33) defeated Cadets Punjab 95 (Deepak Singh 4/32, Manvir Singh 3/12)
Te Puke 138 (Lance Staiger 61, A Kumar 3/4, K Hingston 3/13) lost to Geyser City 142/8 (Cameron Ingram 30, Lance Staiger 4/18)
McNaughton Trophy Round Two Draw - 3 December 2017
Cadets v Katikati, Mount Maunganui v Greerton Sikh XI, R&A Sangha v Aquinas College, Geyser City v Greerton.