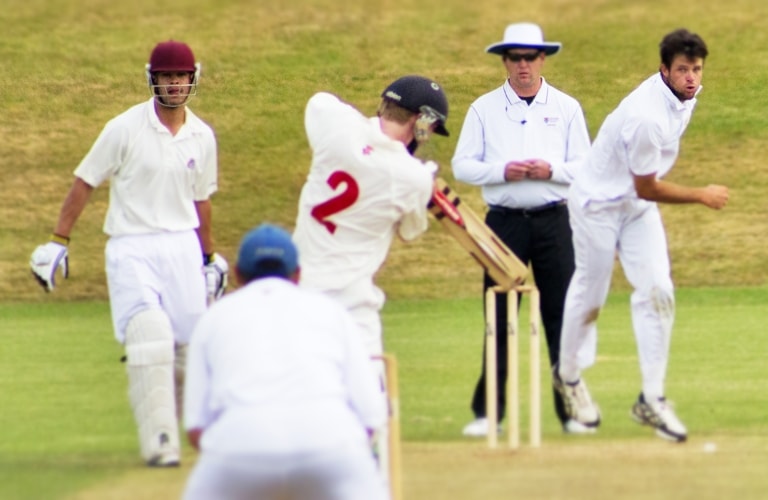 Inclement Weather Wins The Battle With The Fergus Hickey Rosebowl Game At The Bay Oval
Fergus Hickey vs Waikato Valley - 21st & 22nd Februaru 2020
Inclement weather won the battle with the Fergus Hickey Rosebowl encounter, between Craigs Invest Partners Bay of Plenty and Waikato Valley, to achieve a result at the Bay Oval over the weekend (22/23 February 2020).
Bay of Plenty batted first after losing the toss on Saturday, with just eleven overs possible on day one due to the wet weather, with the home side reaching 24 for the loss of one wicket.
Day two saw Blair McKenzie and Peter Drysdale continue on, with McKenzie finishing with his sides top score of 52 and Drysdale posting a neat half-century. Bay of Plenty First XI debutant Niven Dovey, batting at nine fought a rearguard action to post an unbeaten 30 runs, as his side were bowled out for 255 in the 68th over.
The Bay of Plenty bowlers made a good start taking three Waikato Valley wickets with 68 runs on the board, before the rain intervened for the final time to see the match finish in a draw.
The third Bay of Plenty dismissal, was a very rare decision of obstructing the field, which Law 37 provides that a batsman is dismissed if they obstruct or distract the fielding team.
ND Fergus Hickey Rosebowl v Waikato Valley @ Blake Park 22/23 February 2020
Craigs Investment Partners Bay of Plenty 255 (Blair McKenzie 52, Peter Drysdale 50, Niven Dovey 30no, Ben Musgrave 30; KDC Clarke 4/47) drew with Waikato Valley 68/3