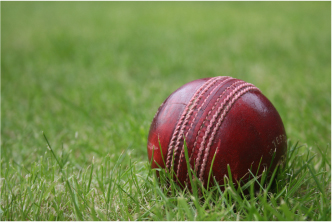 Hard-Ball Head Start Training To Open Female Pre-Season Preparations
Two Female Head Start Training Days and a visit from Takapuna Grammar, will open the female pre-season preparation for the 2020/2021 cricket season.
The Tauranga Domain, is the venue for the Bay of Plenty Cricket Head Start Programme, which caters for girls who play hardball cricket. BOPCA Women's Cricket Officer Rebecca Yee said "This is the third season we have run female specific sessions and with three girl's tournaments on the horizon this season, we would like to give all female players a good foundation leading into the new season".
The first Head Start session, will be run on Saturday 19th September 2020 with the second training day following On Sunday 11th October 2020.
Participants on the first day, won't have to look very far for inspiration and progression along the women's cricket pathway, with young Northern Spirit all-rounder Nensi Patel assisting Rebecca with the day's tuition.
Nensi burst in to NZC Major Association cricket spotlight, as a fourteen-year-old in the 2016/17 season, while still at Tauranga Intermediate School. Patel, who wears Number 15 on her Northern Spirit playing shirt with absolute pride, has played 29 MA matches with a limited over strike-rate of 41.09 and has taken 22 wickets with best bowling figures of 4/19.
Among the accolades gathered by the Western Bay of Plenty player, were ND Women's Young Player of the Year, in the 2017/18 season. Nensi announced her entrance into Major Association cricket in style, taking the wicket of White Fern Anna Peterson, on her debut against Auckland during November 2016.
The Bay of Plenty Junior Girls side, will have an ideal buildup for their first representative outing at the ND Kaipara Junior Girls tournament in November, when the BOPCA Labour Weekend Invitational will be held for its second year.
The Bay of Plenty representatives will have a good idea where they sit with fitness and skills, leading into the BOPCA Junior Girls Invitation tournament 24/25 October 2020, after the Head Start sessions.