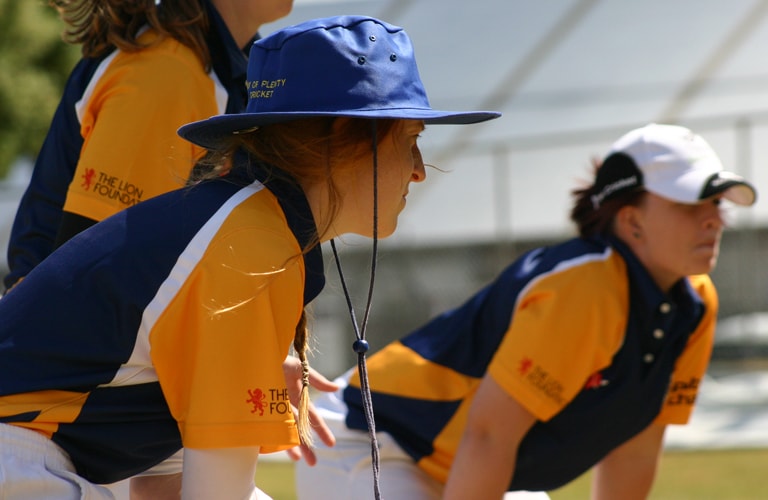 Grassroots Champions
Jake Ryan
This time in Grassroots Champions we catch up with Jake Ryan, who is playing a significant role in the development and growth of girl's cricket in the Western Bay of Plenty.
Jake came to live in Tauranga seven years ago, after securing a teaching position at Tauranga Intermediate and is currently checking out a new environment as a teacher and sports coordinator at Brookfield School.
While Jake played a little cricket at secondary school his passion for the game was well and trulylit in his first year out of teacher training. "In my first year of teaching, I had three girls who wanted to play cricket but didn't want to play in a boys team. In 2014, we put together our first ever Tauranga Intermediate girls team to play Saturday morning cricket".
"The TIS girls numbers have gone from eight playing Saturday morning cricket in the initial year to 45 girls players in the 2018/19 season. In my time I coached the Tauranga Intermediate girls sides, we made the top six in the country and played in the Nationals in Christchurch, finishing third in both 2015 and 2016". "Both boys and girls cricket have become major sports at Tauranga Intermediate and long may it continue".
The 2019/20 season has seen Jake expand his coaching activities, mentoring two secondary school girls teams under the auspices of the Papamoa Cricket Club. "I coach the Papamoa Bambi's Year 9 side in the Western Bay of Plenty Saturday morning T20 cricket and the Papamoa Hinds Year 10/11 team in the Saturday afternoon 35 over (per side) competition". "I am also involved with the Bay of Plenty Girls Under 14 and 15 squads that played in Northern Districts Invitational tournaments earlier in the season".
"I have had to drop playing regular cricket as it clashes with coaching my girl's teams on a Saturday. I have played the odd game this season for Papamoa, but get plenty of satisfaction from watching the two girls teams play some classy shots and take wickets against the boy's teams".
Jake believes that coaching girls cricket is different regardless of their ability and skill level. "Girls forever encourage and help each other every step of the way, with girls being faster learners and more engaged, with a higher level of patience".
When asked about his philosophy on coaching girls cricket Jake said "I believe that every opportunity taken provides moments that create memories forever. It is not just about cricket, but about creating friendships between the girls and their families that last well into the future". "As part of that philosophy, I have taken girls teams to play in Taupo, Hawkes Bay, Poverty Bay, Auckland, Christchurch, Taranaki and Manawatu, to develop their game and subsequently create more enduring memories".
"One of my biggest buzzes is providing pathways for many girls who see cricket as their chosen sport. The exciting thing is that they harbour ambitions to go all the way and play for the White Ferns".
When quizzed about the most talented player he has coached, the name of Nensi Patel appeared top of the list. "Nensi is an extremely talented cricketer and has already played for the Northern Spirit". "The growth of the girls game in the Bay of Plenty has seen Holly Topp, Sarah-Jane Stone, Tash Wakelin, Elle Archer, Amelia Harvey, Mya Clarke, Sabine Attrill and Joja Neill play in the Northern Provincial League and earn ND age group selection in the last twelve months".