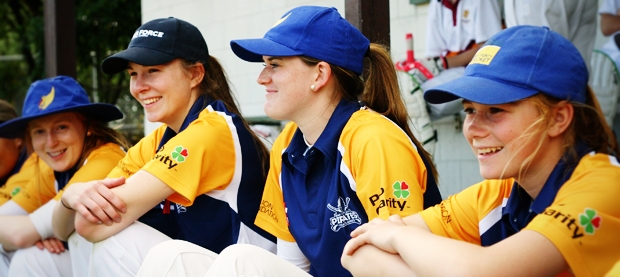 FOUR BAY OF PLENTY OF PLENTY SCHOOLS PLAY IN THE GILLETTE CUP ND FINALS
BAY OF PLENTY CRICKET SEASON HIGHLIGHTS
Three Bay of Plenty Schools, played in the ND Gillette Cup playoffs at Jansen Park in Hamilton 22/25 March 2021, with the prize at stake being the Northern Districts berth in NZC Gillette Cup Finals in term four.
Tauranga Boys College and Aquinas College, qualified with a top six finish at the previous seasons playoffs, with new recruit Mount Maunganui College, winning through the Bay of Plenty Cricket and ND Elimination T20 pathway.
Tauranga Boys College and Aquinas College opened their campaign with a Bay of Plenty derby, on day one, with Tauranga Boys making short work of the encounter after bowling their opponents out for 31 and then getting home with eight wickets to spare.
Tauranga Boys chased down St Peters School 228 for the loss of seven wickets on day two. The last stanza of round robin play saw Mount College post their first win of the tournament beating Whangarei Boys High School by nine wickets. St Pauls knocked Tauranga Boys College out of the championship playoff, when they bowled the Western Bay side out 51 runs short of their target, with St Johns College easily beating Aquinas College.
Tauranga Boys College finished in third place after they chased down St Peters School target of 196 for the loss of six wickets. Loughlin Keaney and Darcy Collett both took three wickets, with Isaac White in grand touch with his willow weapon in belting 93 runs.
Mount Maunganui College faced a huge challenge against St John's College in the fifth/sixth place play off after the Waikato School posted 353 for the loss of five wickets. The Mount College side weren't fazed by the big target and made a determined challenge before being bowled out for 201. Sam Wilson top scored with a hard fought half century with Kade Smit and Ethan Chamberlain both reaching the thirties.
Aquinas College posted their first win of the tournament in emphatic style against Whangarei Boys High School. The team from the Far North mustered 197 for seven with Spencer Wills grabbing three wickets. Wills then showcased his all-round ability in belting an unbeaten 84, as his side cruised to a seven wicket victory.
Tauranga Girls College finished second to Gisborne Girls High School, in the ND Gillette Venus T20 Championship held at Bruce Pullman Park in Takanini 22/24 March 2021.
Tauranga Girls started their campaign in good style, defeating eventual tournament winner Gisborne GHS in the early round on day one. The Poverty Bay side were restricted to 110/6 with Elle Archer taking four wickets. Aimee Unwin smacked 43 runs in Tauranga Girls seven wicket win.
Back to back losses to Whangarei Girls High School and Waikato Diocesan School, in round two and three, eventually led to the Bay of Plenty representatives failing to qualify for the NZC Gillette Venus Cup Finals.
Morrinsville College lost to Tauranga Girls in round four, after they posted 94/6, with their opponents losing just two wickets. Amelia Harvey and Aimee Unwin led the way with unbeaten scores in the thirties. Tauranga Girls College completed their campaign with another easy win, over Waiuku College. Set a target of 93 runs to win Sarah Jane Stone wasted little time taking her side to victory with 62 runs.
ND Gillette Cup Finals @ Jansen Park, Hamilton 22/25 March 2021
Day Four 25 March 2021
Third/Fourth Playoff: St Peters School 196 (Loughlin Keaney 3/12, Darcy Collett 3/29) lost to Tauranga Boys College 197/6 (Isaac White 93, Sam Clode 35)
Fifth/Sixth Playoff: St John's College 353/5 (Ethan Chamberlain 2/91) defeated Mount Maunganui College 201 (Sam Wilson 57, Kade Smit 37, Ethan Chamberlain 30)
Seventh/Eighth Playoff: Whangarei BHS 197/7 (Spencer Wills 3/20, Asa Banbury 2/24) lost to Aquinas College 199/3 (Spencer Wills 84no, Jordy Smith 60)
Day Three 24 March 2021
Whangarei BHS 149/9 (Conor Wells 5/20, Angus Tustin 2/11) lost to Mount Maunganui College 151/1 (Conor Wells 71no, Harry Burns 62no)
St Paul's Collegiate 205 (Isaac White 5/38, Ben Vyver 3/45) defeated Tauranga Boys College 154 (Isaac White 38)
St John's College 253/9 (Spencer Wills 3/28, Luc Adsett 3/34) defeated Aquinas College 88 (Spencer Wills 27)
Day Two 23 March 2021
Mount Maunganui College 126 (Kade Smit 60) lost to St Peters School 127/0
St John's College 228 Harrison Leach 4/49, Liam Collett 3/30, Isaac White 2/32) lost to Tauranga Boys College 229/7 (Ben Vyver 90, Isaac White 46, Darcy Collett 35)
St Paul's Collegiate 307/7 (Daniel Coster 2/32) defeated Aquinas College 128 (Jordy Smith 30, Daniel Coster 20)
Day One 22 March 2021
Mount Maunganui College 127 (Kade Smit 44, Harry Burns 41) lost to Hamilton BHS 111/2 (Conor Wells 2/521)
Aquinas College 31 (Daniel Coster 24no) lost to Tauranga Boys College 32/2)
Mount Maunganui College Road to the ND Gillette Cup Playoffs
ND T20 Elimination: Mount Maunganui College 126 (Conor Wells 70) defeated Hauraki Plains College 93/8 Ethan Chamberlain 2/14)
BOPCA T20 Championship: Mount Maunganui College 128 (Kade Smit 41, Ethan Chamberlain 38; Sean Gapes 3/23) defeated John Paul College 97 (Cohen Stewart 24, Sean Gapes 22; Tyler Perry 3/18)
ND Gillette Venus Cup (T20) @ Bruce Pullman Park, Takanini, 22/24 March 2021
Round Five: Waiuku College 82/7 (Aimee Unwin 2/12, Amy Clegg 2/20) lost to Tauranga Girls College 83/2 (Sarah Jane Stone 62)
Final Points: Gisborne GHS 12, Tauranga Girls College 9, Waikato Diocesan 9, Morrinsville College 9, Whangarei GHS 6, Waiuku College 0.
Round Four: Morrinsville College 94/6 (Sarah Jane Stone 2/13, Ellie Archer 2/8) lost to Tauranga Girls College 95/2 (Amelia Harvey 35no, Aimee Unwin 30no)
Round Three: Waikato Diocesan 121/6 (Elle Archer 2/15, Sarah Jane Stone 2/20) defeated Tauranga Girls College 90/9 (SJ Stone 31)
Round Two: Whangarei GHS 82/8 (Mikyla Keane 3/32, Aimee Unwin 2/32) defeated Tauranga Girls College 55
Round One: Gisborne GHS 110/6 (Elle Archer 4/18, Mikyla Keane 2/21) lost to Tauranga Girls College 129/3 (Aimee Unwin 43, Amelia Harvey 29)