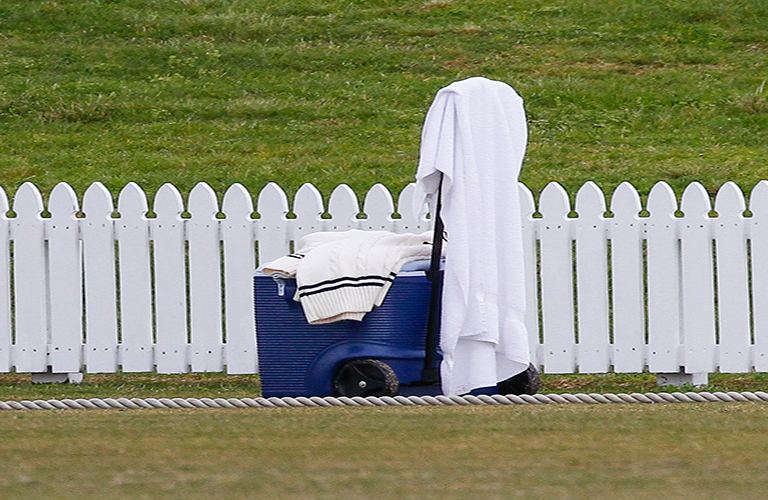 Eves Realty Greerton And Element IMF Cadets To Fight Out 2018 Baywide Cup Title
Baywide Cup Final
The two unbeaten teams in the 2018 Baywide Cup, will fight out the Bay of Plenty Cricket premier trophy on Saturday (15 December 2018) - with an extra incentive to win on the line at Pemberton Park.
Also at stake in the match-up, between defending Baywide Cup titleholders Element IMF Cadets and top qualifier Eves Realty Greerton, is a berth in the ND Club Championships competition in early 2019.
Cadets Captain Jono Boult said "We are going into the clash with Greerton as underdogs, as they have had the wood on us in the last couple of game between us". "We are expecting a hard fought encounter with no quarter given or shown by either side"
"While we will be missing our first class players, our greatest strength is the enthusiasm of our very young side". "The key to winning is likely to be Sean Davey and myself who are battle hardened to finals cricket".
Greerton skipper Shane Wineti expressed his views on what is likely to be a very competitive contest. "Cadets have a good mix of veterans and youth which makes them a dangerous side". "Our strength lies in our batting with quality players throughout the eleven. With the likes of Nick Hendrie, Brett Hampton and Pip Thickpenny, we believe that we can put the Cadets bowling attack under pressure".
"ND all-rounder Brett Hampton is obviously a match-winner. Also our two new season recruits, in Nick Hendrie and Henry Collier, have been outstanding contributors to our premier team".
Greerton batsman Nick Hendrie leads the Baywide Cup batting stakes with 219 runs and a best of 73, with Cadets all-rounder Sean Davey having hit 196 runs with a highest score of 91.
Cadets youngster Jacob Logan, who still attends Tauranga Boys College, has been in sterling form taking ten wickets with his best performance being four wickets for 31 runs. Greerton new recruit Henry Collier has made his mark with ten bowling scalps and best figures of 4/9,
BOPCA Baywide Cup Draw – 15 December 2018
Baywide Cup Final: Eves Realty Greerton v Element IMF Cadets @ Pemberton Park
Third Place: New World Te Puke v Carrus Mount Maunganui @ Blake Park
Points Table (Final) Greerton 38, Cadets 34, Te Puke 29, Mount Maunganui 16, Central Indians 15, Tauranga Boys College 15, Lake Taupo 4.
Baywide Cup Champions
2017/18 (Otumoetai Cadets) 2016/17 (Mount Maunganui) 2015/16 (Greerton) 2014/15 (Greerton) 2013/14 (Mount Maunganui) 2012/13 (Mount Maunganui) 2011/12 (Otumoetai Cadets) 2010/11 (Mount Maunganui) 2009/10 (Mount Maunganui) 2008/09 (Mount Maunganui) 2007/08 (Otumoetai Cadets)