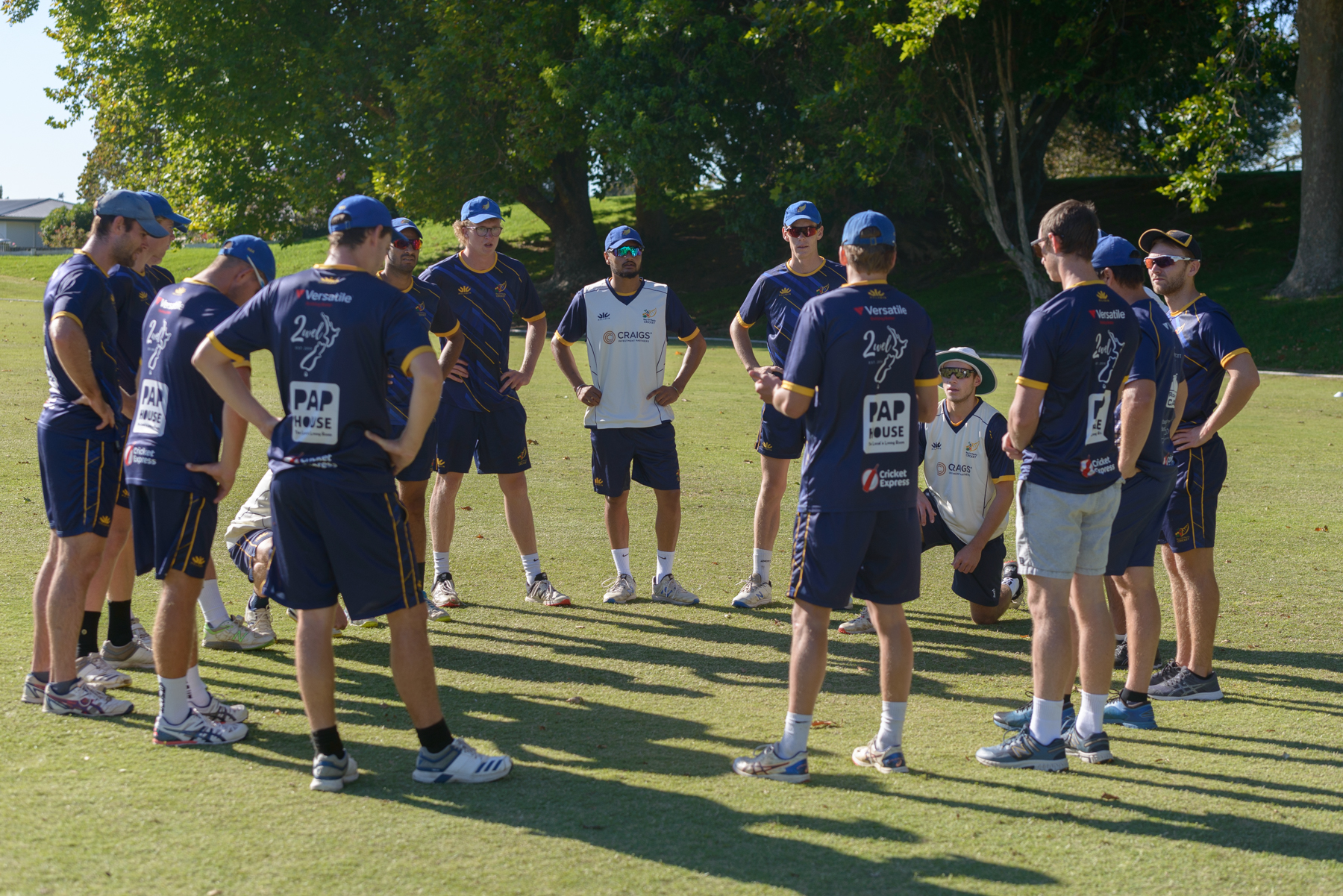 CRAIGS INVESTMENT PARTNERS Win the Fergus Hickey Rosebowl for the Seventeenth Occasion
A record breaking performance from the Craigs Investment Partners Bay of Plenty representative team, earned them the ND Fergus Hickey Rosebowl, for the seventeenth occasion since their first victory in 1980.
Bay of Plenty Coach Daniel Flynn said, "The Fergus Hickey victory is probably something that's been in the making for a few years now, due to the work done by Charles (Williams) and Russ (Williams) to help the players develop. It's certainly a talented group with great work ethic and strong leader. Last year playing alongside these guys, I could see all the ingredients were there to be a successful team, so it's nice to have seen it all come together and the players get the rewards they deserve".
Entering the match at the Te Puke Domain over the weekend (13/14 March 2021) against Counties Manukau, the Bay side required first innings points with maximum batting bonus points, to win the trophy they last raised in triumph four seasons ago.
After winning the toss, the home team made a conservative start, in losing their first two wickets with 86 runs on the board. Enter Bharat Popli and Ben McKenzie, who batted their opponents out of the encounter, with a new Bay of Plenty partnership record of 269 runs.
Both Bay batsmen were in majestic form, with Bharat Popli batting at three, blasting his twelfth provincial century in finishing with 191 runs to his name. His big three figures score, came from 240 balls with nineteen 4's and five 6's.
McKenzie was a little less patient, smacking 165 not out, from 218 balls, with thirteen 4's and nine big heaves over the boundary ropes. Bay of Plenty declared at 445 for the loss of six wickets, late on the opening day's play, with Counties Manukau losing one wicket for 18 runs.
"It was a very polished performance, and a nice way to finish the season. Bharat and Blair both played exceptionally well. Great to see Blair perform the way he did as he's had to wait in the wings a bit for the opportunity. It is a credit to him and the work he's put in, that he stood up in what was a must win game".
Day two completely belonged to the Bay of Plenty bowlers, with the visitors bowled out for 206, in their first turn at bat. Long-serving all-rounder Peter Drysdale grabbed his first five wicket bag, of his 115 game Bay of Plenty representative career, in taking five wickets for 42 runs. Tim Pringle also did plenty of damage with three wickets.
Asked to follow on, Counties Manukau managed to stave off outright defeat, in reaching 143 for the loss of seven wickets, when the umpires called full time on the encounter. Peter Drysdale added another two wickets to finish the match with seven, with Tim Pringle taking a second three wicket haul.
"Certainly our best performance with the ball on what was a good batting surface. Pete and Tim were consistent as they have been all season and got the rewards, but the seamers did a fantastic job sticking to their plans and creating pressure. They also were rewarded with crucial breakthroughs when we needed them most".
"It was nice reward for all the effort the players have put in over the summer. They've all worked hard on their games individually, but the way they've come together as a team and performed has been very pleasing" said Coach Flynn.
The povincial fixture, established a number of Bay of Plenty Cricket all-time representative records since the Bays first match in 1932. In addition to the record partnership, the game was the first occasion that two Bay batsmen at the crease had posted 150+ runs in an innings.
Bharat Popli extended his record number of centuries to twelve, four ahead of Joe Carter, while Bharat and Blair's scores became the fourth and eighth highest in Bay of Cricket history.
The Bay of Plenty, Fergus Hickey victory, capped a sterling Northern Districts representative season, where the Bay side posted a massive 1517 runs and took ten wickets against ND heavyweight Northland and Hamilton plus the seventeen wickets in the weekend encounter.
ND Fergus Hickey Rosebowl @ Te Puke Domain 13/14 March 2021
Craigs Investment Partners Bay of Plenty 445/6 (Bharat Popli 191, Blair McKenzie 165no, Peter Drysdale 32)
Counties Manukau 206 (S Varcoe 54, Peter Drysdale 5/42, Tim Pringle 3/66) & 143/7 (K Clarke 48; Tim Pringle 3/39, Peter Drysdale 2/22)
Bay of Plenty Cricket All-Time Representative Records (v Counties Manukau 13 March 2021)
Highest Partnership 269 Bharat Popli/Blair McKenzie
First 150+ x two in a match 191 Bharat Popli – 165no Blair McKenzie
Fourth Highest Score 191 Bharat Popli
Eighth Highest Score 165no Blair McKenzie
Highest Scores (150 Runs +)
223 Alex Lees v Counties Manukau 2017 (Hawke Cup)
215no Joe Carter v Poverty Bay 2014
211* Taylor Bettelheim v Waikato-Valley 2021
194 Brett Hampton v Hamilton 2013 (Hawke Cup)
191 Bharat Popli v Counties Manukau 2021
187 Joe Carter v Hamilton 2013 (Hawke Cup)
181 Simon Winter v Central Otago 1997 (Hawke Cup)
179no Mike Wright v Counties 1983/84
165no Blair McKenzie v Counties Manukau 2021
157 Kane Williamson v Counties Manukau 2013
152no James Mitchell v Poverty Bay 2007
Most Centuries
12 Bharat Popli, 8 Joe Carter, 4= Richard Shrimpton, Mike Wright, Mathew Hart,
Tom MacRury, Taylor Bettelheim.
Highest Partnerships
269 Bharat Popli/Blair McKenzie (3rd wicket) v Counties Manukau 2020/21
208 Joe Carter/Bharat Popli (2nd wicket) v Hamilton 2012/13
203 Tom MacRury/Peter Drysdale (1st wicket) v Poverty Bay 2016/17