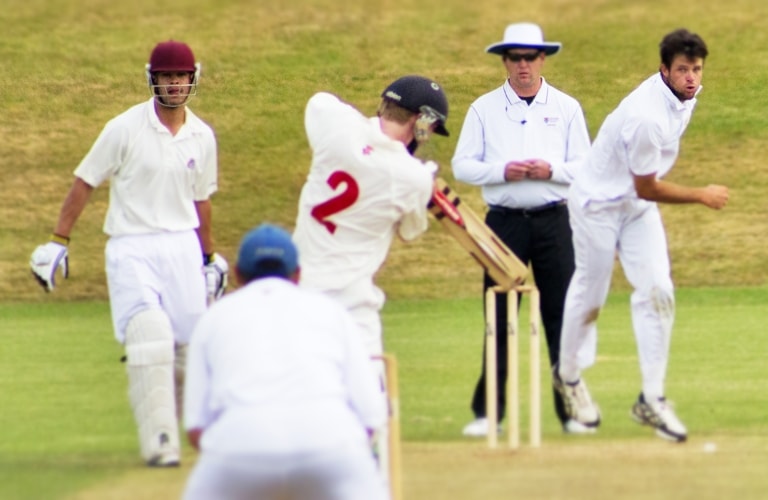 Craigs Investment Partners Bay Of Plenty To Chase Back To Back ND T20 Titles
The Craig's Investment Partners Bay of Plenty representative cricket team, will be chasing back to back ND Twenty 20 titles at Owen Delaney Park in Taupo 15th - 17th December 2019.
Twelve months ago, the Charles Williams coached side steamrolled the five other Northern Districts minor association teams, when they defeated all the five other title contenders to lift aloft the Brian Dunning Trophy aloft in triumph. The Bay side set the bar high for this years competition, with last seasons winning margins of eight wickets, 83 runs, eight wickets, 107 runs and 67 runs against current Hawke Cup title holders Hamilton.
The tournament will bring up a significant Bay of Plenty representative cricket milestone, with Peter Drysdale becoming just the third player to post 100 Bay of Plenty representative appearances, since the provinces first game in 1932.
RPO Drysdale will join Bay of Plenty Cricket legends in Michael Wright and Derek Beard, in playing a century of games in the blue and gold uniform.
All three players have set big milestones in their Bay of Plenty Cricket careers. Derek Beard, tops the list with 105 Bay appearances stretching from 1980/81 season to his retirement seventeen seasons later. DA Beard finished his illustrious career with 2843 runs, three centuries and a record that still stands today of 204 wickets. Derek took five 6 wicket bags with best bowling figures of seven wickets for 50 runs.
Mike Wright, who became the first Bay of Plenty Cricket centurion played his first game against Poverty Bay in the 1967/68 cricket season, with his longevity in the game leading to a an amazing 25 seasons in the Bay uniform. MJE Wright, who also wore his teams wicket keepers gloves, dominated the Bay of Plenty batting performances of his era. Wright smashed 3950 runs in his 102 Bay of Plenty appearances, which sits at the top of the Bay all-time runs list, ahead of Bharat Popli (3353) and Peter Drysdale who are the only other Bay batsmen to have broken the 3000 run Mark.
RPO Drysdale, enters the ND T20 tournament with 97 Bay of Plenty games in the BOPCA record book - and is scheduled to bring up the magical one hundred game mark, against Waikato Valley on Monday (16 December 2019) afternoon. Peter's performances since his debut at the ND One-Day tournament in Taupo in November 2009, looses nothing by way of comparison with the two Bay of Plenty Cricket legends.
Peter currently sits with 3176 representative runs to his name, which includes three centuries and a highest score of 119. In addition Pete is a useful spin bowler who has taken 23 wickets when called upon. Mike Wright, Derek Beard and Peter Drysdale,share a common bond of twice being members of Bay teams that have won the Hawke Cup.
ND Twenty 20 Tournament @ Owen Delany Park, Taupo 15-17 December 2019
Craigs Investment Partners Bay of Plenty
Bharat Popli, Stephen Crossan, Ben Musgrave, Peter Drysdale, Blair McKenzie, Fergus Lellman, Tim Pringle, Iman Singh, Dominic Crombie, Jacob Logan, Josh Earle, Craig Baldry, Chris Aikinson (Sunday) Cameron Riley (Monday & Tuesday)
Coach: Charles Williams Manager: Wayne Brill
2019 ND T20 (Brian Dunning Trophy) Tournament Schedule
Round One (15 December) ​Bay of Plenty v Northland
Round Two (16 December) ​Bay of Plenty v Poverty Bay
Round Three (16 December)​Bay of Plenty v Waikato Valley
Round Four (17 December) ​Bay of Plenty v Hamilton
Round Five (17 December) ​Bay of Plenty v Counties Manukau
Bay of Plenty Cricket Representative appearances
105 - Derek Beard (1980/81 - 1997/98) ​2843 runs. 3 centuries 204 wickets
103 - Michael Wright (1967/68 - 1991/92) ​3950 runs 4 centuries
97* - Peter Drysdale (2009/10 - 2019) ​3176 runs 3 centuries 23 wickets.