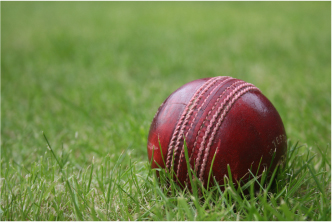 Congratulations to BOP Players who have Northern Districts Contracts
Sean Davey new Contracted Player
The five Bay of Plenty players who have earned ND contracts for the 2018/18 season, come from a spectrum of huge first class cricket experience and knowledge to an all-rounder signing his first professional contract.
The first name in the minds of the ND selectors, as they looked to put their roster of players together for the 2018/18 season, is likely to have been one DR Flynn. Flynny seems to have been around forever and first burst into the cricket media headlines while at Tauranga Boys College around 2002, before making his Northern Districts debut in the 2004/05 season.
1038 test runs lead Flynn's Black Cap achievements, however it is in New Zealand first class cricket where he has set a myriad of records. His record of 7503 runs at a sterling average of 36.60, with a highest score of 241, put him in the master-class of the country's first class batsmen over the years.
Sean Davey, who will make his ND first class debut, has been rewarded for sterling service in the ranks Bay of Plenty senior men's side, since making his Bay debut against Poverty Bay in January 2011. Davey has blasted 1059 in 46 matches with a best of 141 and shown his all-round skills with 66 wickets. However it is Hawke Cup cricket where he has excelled with both bat and ball.
Two of Sean Davey's three Bay centuries, have come in the furnace of Hawke Cup Direct Challenges, with knocks of 141 against Hawkes Bay and 111 verses Nelson and best bowling figures of five wickets at a cost of 34 runs.
Bharat Popli needs no introduction to Bay of Plenty Cricket fans. The top order batsman has blitzed the Bay of Plenty representative list with ten three figure scores. Since making hid ND debut four seasons ago, the Bay master blaster has smacked 2337 first class runs including three centuries with a best score of 172.
Bay of Plenty migrant Dean Brownlie, is another ranked in the top echelon of New Zealand first class batsmen over the years. A test high of 109, has been well and truly superseded by his first class best of 334, for Northern Districts against Central Districts in the 2014/15 season. Brownlie's big ton sees him sit in fifth place on the all-time first class highest scores, behind the legendary Burt Sutcliffe with 385 runs for Otago verses Canterbury in the 1952/53 season.
Few Bay of Plenty batsmen can put bat to ball like Brett Hampton, who has played over fifty matches for ND in the three forms of the game. Hampton is just one of three Bay batsmen with two Hawke Cup centuries to his name along with Sean Davey and Alex Lees.
Bay of Plenty ND Contracted Players 2018/19
Daniel Flynn (Mount Maunganui) Dean Brownlie (Mount Maunganui) Bharat Popli (Central Indians) Brett Hampton (Greerton) Sean Davey (Otumoetai Cadets)