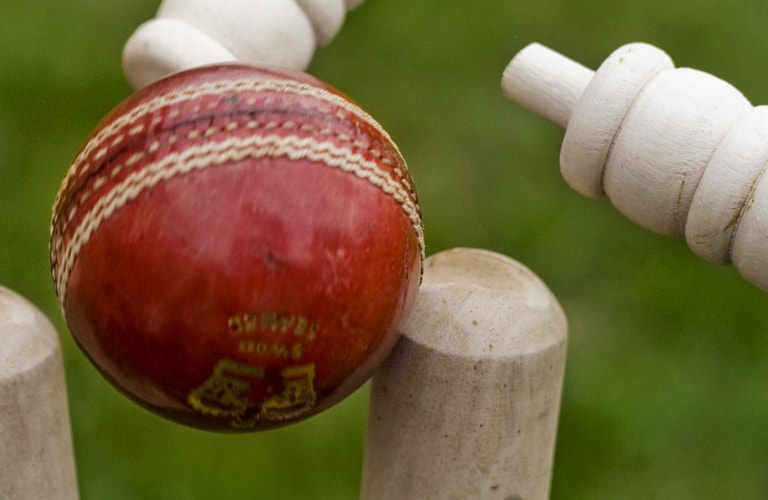 Carrus Mount Maunganui Win Seventh Bay Of Plenty Cup Title
Bay Cup Final - 7th December
Carrus Mount Maunganui, won their seventh Bay of Plenty Cup title since the competition was established in the 2007/08 season, when they defeated Eve's Realty Greerton in the 2019 Bay of Plenty Cup Final at Pemberton Park, on Saturday (7 December 2019)
Mount Maunganui batted first and reached 200 for the loss of seven wickets, in a game reduced to 40 overs per side after the match was halted because of an afternoon deluge, with the Mount at 122/5.
Batting at four, Tim Tomlinson top scored with 36 runs, with Dominic Crombie coming in at six posting a hard fought 32. Lee Watkins and James Boyd took two wickets apiece for the home team.
Mount Maunganuui skipper Dale Swan and Chris Atkinson, did the damage with the ball, with the pair taking four wickets apiece as the 2018 Bay of Plenty Cup titleholders were rolled for 117. Swan, who sat at the top of the Bay of Plenty Cup bowling stakes increased his tally to 23 wickets, as he returned 4/18 in the title decider.
Greerton opener Taylor Bettleheim, stood like a sentinel at one end, as wickets fell at the other, going on to top score with 51. Umesh Ranaraja was the only other Greerton batsman to show any substantial defiance with 31 runs.
Textbook cricket tactics, suggest that a big top-order partnership is the is best option when faced with chasing down a solid target - with Bond & Co Tauranga Boys College using the tactic to perfection, to take home the Bay of Plenty Plate from Owen Delaney Park in Taupo.
Generation Homes Lake Taupo won the toss and elected to bat. The home side were in a very strong position, at 161 for the loss of two wickets, courtesy of a 141 run partnership, when Habib Malik was dismissed for 68.
Michael Mitchell continued his assault on the Tauranga Boys bowlers top scoring with 88 runs, which included eight 4's. Led by four wickets from Kieran New, the visitors stemmed the tide with Lake Taupo reaching 212 for the loss of seven wickets at the end of their allotted overs.
Ben Vyver and Niven Dovey came together after Tauranga Boys first wicket fell with just five runs on the board. The top order pair settled down to produce a match winning 177 run partnership, before Vyver was dismissed for 66.
Niven Dovey, went on to post the sixth the Baywide premier cricket century of the season, as he smacked 105 runs at a tad better than a run a ball. His innings contained seventeen 4's and one six, with Tauranga Boys requiring just 14 runs when he was removed.
Bay of Plenty Cricket Baywide Premier Review 7 December 2019
Bay of Plenty Cup
Carrus Mount Maunganui 200/7 (Tim Tomlinson 36, Dominic Crombie 32; James Boyd 2/25, Lee Watkins 2/43) defeated Eve's Realty Greerton 117 (Taylor Bettelheim51, Umesh Ranaraja 31; Dale Swan 4/18, Chris Atkinson 4/34)
Bay of Plenty Plate
Generation Homes Lake Taupo 212/7 (Michael Mitchell 88, Habib Malik 66; Kieran New 4/28) lost to Bond & Co Tauranga Boys College 215/4 (Niven Dovey 105, Ben Vyver 66; John Dolan 3/29)