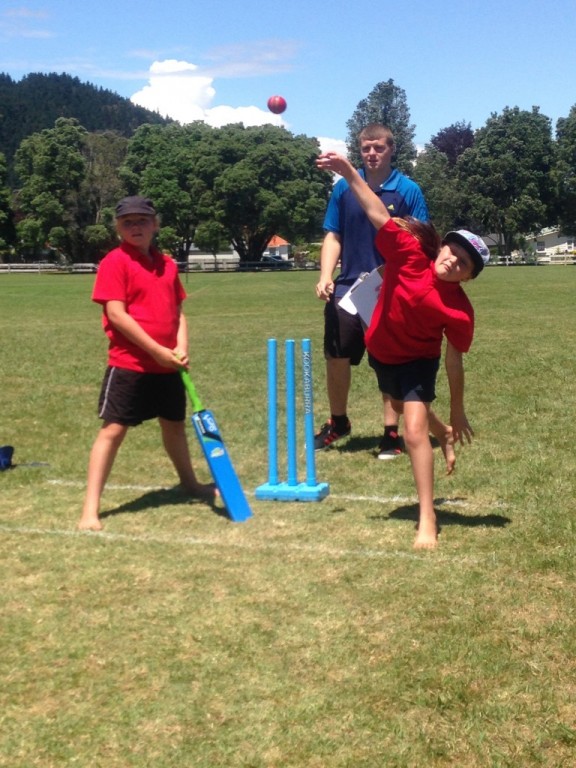 BOPCA RYAN+ALEXANDER Golf Day to Raise Funds for Bay of Plenty Junior Cricket Programs
The big hitters of Bay of Plenty cricket have the chance to make their early season mark, with the second staging, of the Ryan+Alexander Professional Recruitment Golf Day.
An expected full field, will line up for 12 noon shotgun start at the Te Puke Golf Club at Paengaroa on Friday 9th October 2020. The choice of the central Bay of Plenty venue, of the Te Puke Golf Club at Paengaroa, provides easy travelling from the four corners of the Bay of Plenty Cricket region.
The Bay of Plenty Cricket Golf tournament, has a two-fold purpose of re-introducing some of the local cricket community prior to the 2020/2021 cricket season - and more importantly raising funds for the BOPCA Junior Cricket programs in the new season.
Bay of Plenty Cricket Development Manager Scott Steward said "Last year's Ryan+Alexander golf day raised over six thousand dollars for our junior cricket development programs, which we aim to better with a capacity field this year".
"Last year's tournament profit, assisted the BOP Schools Cricket Awareness program, Superstars skills program, GoGirl program and the hugely popular BOPCA Festival Days held in all four Bay of Plenty Cricket regions"
A change of format this year will see teams of four compete in a 18 hole Ambrose competition. The Ambrose competition format, is ideally suited to players of all golf abilities, who can combine in competitive competition. All four players tee off, with the best shot setting the mark for all four second and subsequent shots. Individual honours will be catered for with longest drive and nearest the pin (on par 3's) prizes.
Another new innovation is the entrance of a (Cricket) Club team trophy, which is likely to produce a good battle for club bragging rights. The generosity of the many sponsors will provide a prize-table of considerable volume.
The golf day also gives the players a opportunity to rub shoulders with a number of New Zealand's best professional cricket players, including several current and former Black Caps and a number of ND players, who have signed up for the golf action.
Just a few vacancies remain in the field, which can be promptly secured by contacting tournament coordinator Scott Steward on 027 257 4164 or scott@bopcricket.co.nz
BOPCA Ryan+Alexander Professional Recruitment Golf Day @ Te Puke Golf Club Friday 9 October 2019
12pm shotgun start Entry: $120 teams of four