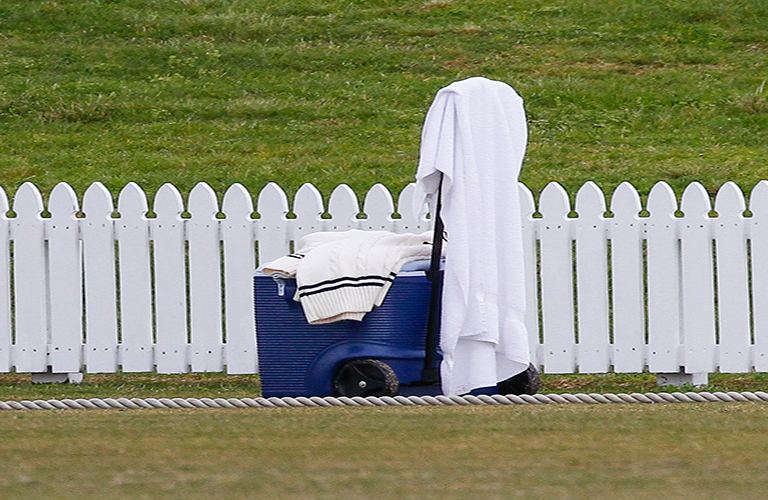 BOP Appoint New Senior Men' Coach
Charles Williams Takes The Helm Of The Bay Of Plenty Cricket Senior Men's Team
It will be business as usual, with the appointment of Charles Williams as the new Bay of Plenty Cricket Senior Men's Coach, following the progression of Graeme Aldridge in the New Zealand cricket coaching ranks.
The 2017/18 representative season is shaping as another big season for the Bay of Plenty Cricket first eleven, as the team prepares to defend the Hawke Cup and the ND big prize of the Fergus Hickey Rosebowl. Two seasons ago, the Bay representatives took the Hawke Cup from Hawkes Bay grasp and went on to repel all four Direct Challenges earlier this year.
Charles Williams has served a solid apprenticeship before being appointed to the role of Bay of Plenty Senior Men's Head Coach. "I don't plan to deviate too much from the winning plan that Graeme and myself have instilled over the last two seasons. I would like to think that my attacking and positive coaching style will continue to build on the success and culture we have built over the last twenty-four months", said Charles.
Known as an attacking batsman on the field, the Tauranga Boys College teacher began to coach at Tauranga Boys College in tandem with playing Baywide premier cricket. The aspiring coach earned selection in charge of the Bay of Plenty Development team in 2014 and took the Bay second eleven to their first Basil McBurney title for a number of years, last season.
In tandem with the appointment of Graeme Aldridge as Bay Coach two years ago, was the selection of Charles Williams as assistant coach. The Aldridge and Williams's partnership produced outstanding results in their two seasons in charge of the Bay of Plenty representative flagship side.
The Bay of Plenty representative side had triple success in the 2015/16 season, annexing the Northern Districts prizes of the Fergus Hickey Rosebowl and the Brian Dunning trophy. Saving the best for last, the Bay of Plenty representatives won the NZ Cricket big prize of the Hawke Cup, when they defeated Hawkes Bay in a four innings thriller.
Another superlative representative season unfolded in the last twelve months, with the NZ Cricket Minor Association prize of the Hawke Cup retained after success in the four Hawke Cup Direct Challenges of the season. The Bay of Plenty history book will also recall that "OUR" team won the Fergus Hickey Rosebowl for the sixteenth time.
The icing on the cake for Charles during 2016-17 cricket year, was mentoring the Tauranga Boys College First XI to win the ND First Eleven Cup Championship. The TBC first team will now go on to contest the NZ Cricket First Eleven Cup National Finals in December 2017, against the five other Major Association sides.
Since commencing his cricket coaching career, Williams has fomalised his coaching credentials, earning NZ Cricket Level One and Two qualifications. He also traveled to Australia to successfully complete the grueling Cricket Australia Level Two course.