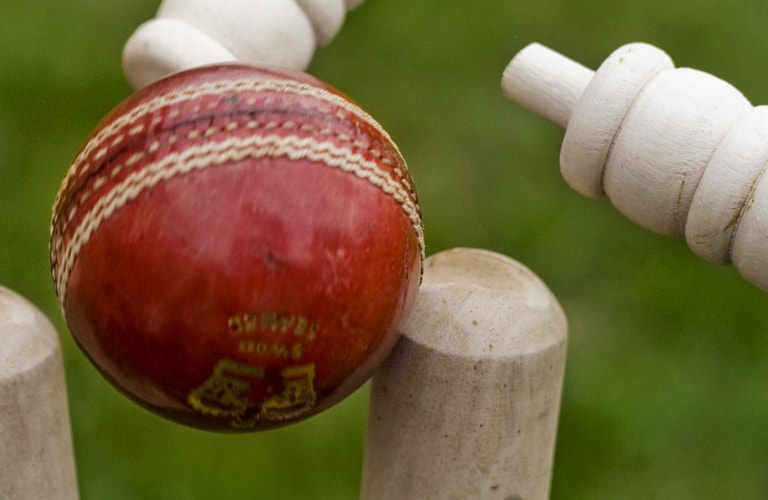 Blast From The Past - Leicester Spring
Leicester Spring Makes His Mark In the 1930'S And 1940'S In Bay Of Plenty Cricket
The name of LR Spring (who played just nine games for Bay of Plenty), in the Bay of Plenty Cricket playing records, doesn't tell the story of a very gifted all-rounder who earned representative selection until middle age.
Bay of Plenty games were few and far between, in the ten year period, from Leicester Spring's debut against Waikato in December 1938 and his last game for the Bay against Fiji in 1948 – with Bay of Plenty playing just 12 representative matches.
Leicester Russell Spring (BOPCA Player Number 31) was born in Waipawa in 1908 and was selected to represent Manawatu from 1926 to 1931. During February 1930, Leicester posted 106 runs for Manawatu against Southland in a Hawke Cup match and in tandem with Maurice O'Keefe (62no) set a 10th wicket record partnership.
Spring played cricket in Canterbury for two seasons before transferring to Auckland in December 1933. On 14 December 1936 Spring was selected in the all-conquering Auckland Plunket Shield team. After the team played Canterbury at Christmas, it was reported in the media, "Spring has a excellent chance to represent New Zealand to tour England in March 1937 under T C Lowry, in company with certainties H G Vivian, P E Whitlaw, W Cowie, M Wallace and W N Carson all of Auckland". A shoulder blade injury resulted in the talented batsman remaining at home.
In July 1938, Spring arrived in Whakatane after purchasing a local accountancy firm. Joining the Whakatane United Cricket Club, the new recruit went on a batting and bowling blitz. During the 1938/39 season he blasted 706 runs with a highest score of 148 (including 9 sixes) and took 67 wickets with the ball.
Bay of Plenty representation came quickly, with selection to captain the Bay against Waikato in a Hawke Cup challenge on the 3rd December 1938. Captaincy again followed against Sir Julian Cahn's English touring side in Rotorua. His third Bay of Plenty appearance came in a Hawke Cup Direct Challenge against Manawatu in 1940, where he became just the third Bay bowler to take six wickets (or better) returning six wickets at a cost of 55 runs.
World War Two put Bay of Plenty representative cricket on hold until 1944, when Bay of Plenty played Poverty Bay, in two late season representative fixtures. The Whakatane all-rounder posted 38 runs in the first encounter and took four wickets for 79 runs in the second game. Further Bay of Plenty representation came against Waikato and Poverty Bay in the 1945/46 season, with encounters against Waikato and Fiji the following season. The 1948 Waikato match produced his highest Bay score of 76, with 48 runs against the touring Fijians.
January 1949 saw Leicester Spring back in representative action in a New Zealand Minor Association possibles verses probables match. At the conclusion of his career he had played in seven Hawke Cup Direct Challenge matches (five for Manawatu and two for Bay of Plenty) scoring a total 250 runs and taking ten wickets in the two Bay of Plenty games. Leicester was anall-rounder of rare ability, with a century for Manawatu and a six wicket bag for Bay of Plenty to his name.
However for all his cricket feats, Leicester Spring is best known in thoroughbred racing where he owned champion New Zealand racehorse Rising Fast. In the spring of 1954, Rising Fast achieved the elusive Caulfield/Melbourne Cup double and raced on before retirement beckoned,having earned some sixty-six thousand pounds, a small fortune in the 1950's