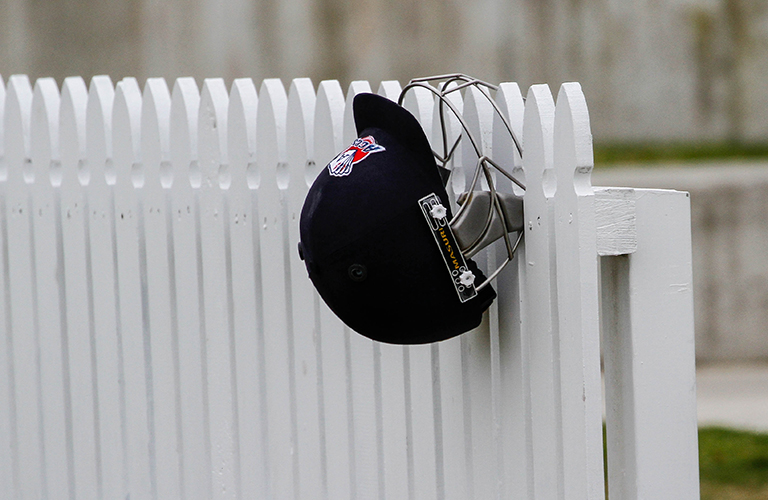 Blast from Past Volume 2
Senior Mens
In this edition of the Bay of Plenty Cricket Blast from the Past we look back at a couple of highs and lows of the Bay of Plenty Senior Men's representative team, since the first match in 1932.
Elite competition provided by the Hawke Cup, has produced a rollercoaster ride for the senior men's sides over the last eighty-six years. The Bay of Plenty province is a far cry from when they made their provincial debut in 1932. In March 1932, the newly minted Bay of Plenty cricket team were thrown into the furnace of a Hawke Cup Direct Challenge, against South Auckland, at Seddon Park in Hamilton. The Hawke Cup titleholders batted first and posted 333 all out, before bowling Bay of Plenty out twice, to win by 103 runs
A second Hawke Cup Direct Challenge in December 1938, resulted in Bay of Plenty's lowest all-time score, when Waikato inflicted a massive defeat. A exert from the soon to be published Humble Beginnings to Hawke Cup Glory – Bay of Plenty Hawke Cup Direct Challenges 1932 – 2018 tells the tale of the Bay of Plenty inglorious showing.
In the far away days of the 1930's, 1940's and 1950's, the Bay of Plenty representative team was a minnow in minor association cricket in our country. The Rigden Shield has been contested between Bay of Plenty and Poverty Bay since the 1944/45 cricket season. In the decade from 1950/51, eleven two-day contests between the two regions were played, with Poverty Bay winning eight matches including two outright victories
Humble Beginnings to Hawke Cup Glory – Chapter One
Bay of Plenty posted what has become their worst ever performance, when they played Waikato in their second Hawke Cup appearance on the 3rd and 5th December 1938. The Hawke Cup Direct Challenge, was just Bay of Plenty's fourth representative match, after meeting the MCC in Rotorua in February 1936 and defeating Waiapu in a Hawke Cup elimination match two years later.
Waikato batted first at Seddon Park in Hamilton and were bowled out for 263. Former Auckland representative all-rounder Lester Spring took four wickets with R Smith grabbing three wickets for 87 runs.
Bay of Plenty would have fancied their chances when they went out to bat, however they were quickly removed by a determined Waikato bowling attack, with just 30 runs on the board. The Bay of Plenty highest score of 10, produced by Doug Ewart, told the tale of the comings and goings of the visitors batsmen.
Asked to follow on, things got even worse than their first dig when Bay of Plenty were rolled for 22. Barry Budd top scored with eight runs, in an innings where four batsmen recorded ducks and further three were dismissed for one run.
There were two outstanding Waikato bowling achievements in the match. JK (Jim) Everest took seven wickets for 15 runs in the Bay of Plenty first dig and RC (Reginald) Clough going one better in the Bay of Plenty second innings, with figures of eight wickets for only nine runs. The outstanding eight wicket bag remains the best bowling figures against Bay of Plenty in Hawke Cup Direct Challenges.
Bay of Plenty Team
LR Spring, NWP Bayley, G Beale, NL Hinton, R Barlow, MF Le Pine, DJ Ewart, M Kerr, R Rae, JB Budd, R Smith.
Waikato 263 (AJ Aitken 85; LR Spring 4/80, R Smith 3/87)
Bay of Plenty 30 (DJ Ewart 10; JK Everest 7/15) & 22 (JB Budd 8; RC Clough 8/9)
Result: Waikato won by an innings and 211 runs
The magic number for Bay of Plenty representative cricket players is, 701, being the total that the Bay posted when taking the Hawke Cup prize from Hamilton in 2013 and repeating against Counties Manukau, in the first Hawke Cup Direct Challenge in January 2017
Up to the time that Bay of Plenty posted their first 701 – the Bay of Plenty highest total came in another Hawke Cup Direct Challenge at Blake Park in Mount Maunganui
Caught Wright Bowled Beard – The Story of Bay of Plenty Cricket 1931 - 2011
Two weeks after winning the Hawke Cup from Auckland/ Manukau, in March 1997, one of the best Bay of Plenty batting performances took place at Blake Park Mount Maunganui, when Central Otago made the long journey north. The match, in which Graeme Aldridge made his Bay of Plenty debut, produced a number of highlights.
Bay of Plenty simply batted the visitors out of the match on Day One. The fall of wickets (33, 33, 50, 123, 304, 369, 398, 486, 513) tells the story of a circumspect start followed by total domination. With the score at 50/3, Simon Winter strode to the wicket to blaze his way into Bay of Plenty Cricket history.
His 181 runs is the highest total ever recorded by a Bay of Plenty batsman. Graeme Aldridge made the following comments on the match: "Simon Winter went about compiling an innings of a first class standard, where he switched between defence and attack with ease." However, there were a number of other outstanding batting heroics. Brodie Wakefield, batting at seven, compiled 86 runs, while Derek Beard's 66 and Aldridge's 52, achieved on debut batting at nine, were more than useful contributions.
The Bay of Plenty declaration of 553/9, was testament to an outstanding batting attack. The Hawke Cup was easily retained, with Central Otago scoring 119 and 176/5. Such was the domination that in the visitor's second innings all 11 Bay of Plenty players had a bowl. One of the keys to success in the challenge and the defence, was the catching behind the wicket, with 17 of 18 chances snapped up by the keeper and slips.
Bay of Plenty Team
GD Manners, JR Gibson, PMI Wills, S Winter, GH Donne, DA Beard (captain), NP Howard, BG Wakefield, GW Aldridge, NRJ Aldridge, GJ Taylor.
Bay of Plenty 553/9 (S Winter 181, BG Wakefield 86, DA Beard 66, GW Aldridge 52 – batting at no 9; RA Smith 4/117)
Central Otago 119 (RA Smith 56; G Taylor 4/28, G Donne 2/30) & 176/5 (A Flannery 46, G Sinclair 41; N Howard 1/1- all eleven team members bowled)
Result: Bay of Plenty won first innings points and retained the Hawke Cup