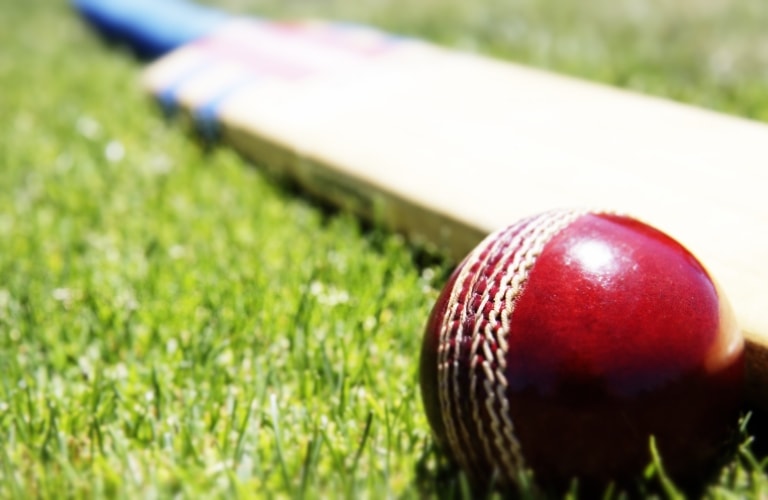 Bethlehem College Win Bay of Plenty Super Smash
Team Advances to ND Super Smash Finals - 11 March at Weymouth Oval
Bethlehem College, will progress to the next qualifying round of the Gillette Cup after winning the BOPCA Super Smash competition during February 2019.
The Gillette Cup (Secondary Schoolboys First XI Cup) is a long running New Zealand Cricket Schools competition that began in 1990. The Bay of Plenty Super Smash Twenty 20 competition, is an alternative pathway to the ND Gillette Cup playoffs, to be played 25th -28th March 2019 at Smallbone and Boord Parks in Rotorua.
Bethlehem College squared off with Mount Maunganui and Otumoetai Colleges along with Rotorua's John Paul College, at Gordon Spratt Reserve in Papamoa on the 14th & 21st February 2019, to find the Bay of Plenty Super Smash winner.
After three rounds of qualifying play to find the two sides to contest the final, the organizers were sent scurrying for their calculators, with Bethlehem, John Paul and Mount Maunganui tied in first equal place with two wins apiece. After playoff calculations were confirmed, Bethlehem College and John Paul College secured a finals berth courtesy of superior run rates.
Bethlehem College batted first in the Bay of Plenty title decider and posted 107/9, with Trent Silcock top scoring with a hard fought 46. JPC bowler Harrison Hill took three wickets at a cost of 31 runs.
John Paul College went out to bat, with the encounter looking a fifty/fifty chance for both teams. The Western Bay School bowlers restricted JPC to 96/6, to claim an 11 run win. Viren Patel was the best of the JPC batters with 37 runs, with JD Marshall and Ben Melsop taking two wickets apiece for the winners.
Mount Maunganui College received some consolation for missing the Super Smash title decider, when they won the battle for third place, defeating Otumoetai College. Mount Maunganui were bowled out for 150, with Stefan Heuberger posting a half century, while D Hill took a remarkable six wicket bag. Otumoetai College were in the game throughout most the encounter, before the Mount bowlers slowed their momentum, to restrict them to 117/8 and finish the tournament with three wins from four games.
Bethlehem College now progress to the ND Super Smash Finals, to be played on the 11th March 2019 at the Weymouth Oval. The top two will progress to the ND Gillette Cup Finals on the 25-28 March 2019, where Tauranga Boys College and Aquinas College enter Gillette Cup proceedings.
BOPCA Super Smash 2019
Championship Final
Bethlehem College 107/9 (Trent Silcock 46, Cameron Murray 33; Harrison Hill 3/31, Flynn Finlayson 2/20) defeated John Paul College 96/6 (Viren Patel 37, Cohen Stewart 21; JD Marshall 2/12, Ben Melsop 2/15))
Third Place: Mount Maunganui College 150 (Stefan Heuberger 51; D Hill 6/22) defeated Otumoetai College 117/8 (Jordan Harrington 50)
Round One
Otumoetai College 80 (Alex Tod 35; Jacob Marshall 4/14, Blair Melsop 3/17) lost to Bethlehem College 84/3 (Jayden Reid 37, Cameron Murray 21)
Mount Maunganui College 151/8 (Stefan Heuberger 35; Chen Stewart 3/34, Mathew Veitch 2/19) lost to John Paul College 152/2 (Flynn Finlayson 61no, Viren Patel 51)
Round Two
John Paul College 123/5 (Logan Pierce 31, Flynn Finlayson 28) lost to Bethlehem College 127/2 (Trent Silcock 68, Cameron Murray 37)
Mount Maunganui College 147/6 defeated Otumoetai College 89/4
Round Three
Bethlehem College 139/5 (Quinn Silcock 31, Jayden Reid 21; Stefan Heuberger 2/17) lost to Mount Maunganui College 141/6 (Conor Wells 34; JD Marshall 3/25, Quinn Silcock 2/21)
John Paul College 161/2 (Mathew Veitch 52) defeated Otumoetai College 57 (Flynn Finlayson 2/6, Sohan Patel 2/18)