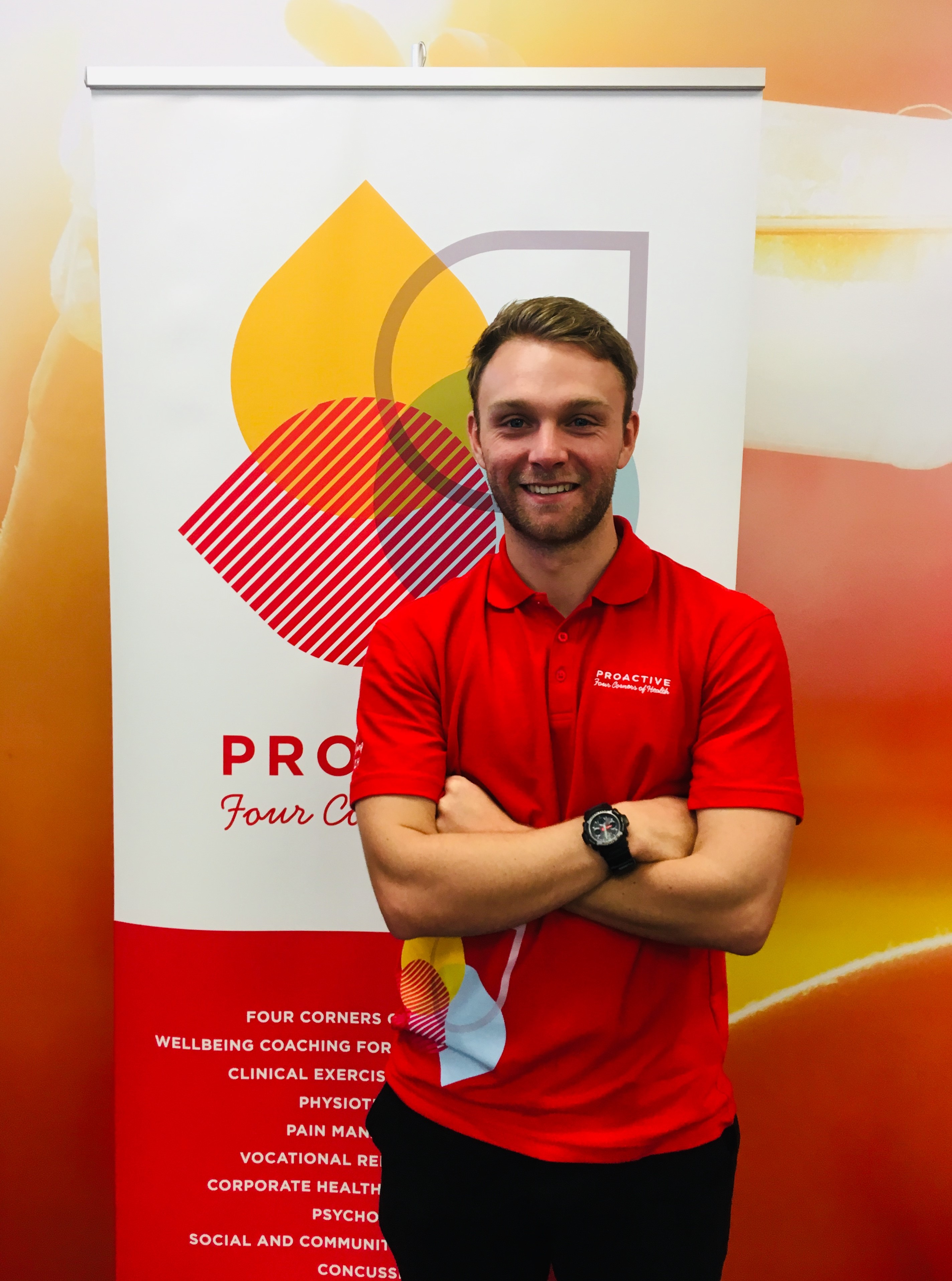 Behind The Stumps – With Ollie Cuomo
The Bay of Plenty Cricket senior representative team have a new physio - in the first edition of Behind the Stumps in the new season, we chat to Ollie Cuomo who moved to New Zealand from the UK in 2019, where he joined the Proactive team in Papamoa.
Where were you born and what schools did you attend?
I was born in Derbyshire, UK and attended my local junior schools before attending Friesland Secondary School. I moved down to London when I was eighteen to complete my undergraduate degree at Brunel University.
Tell us about your early involvement in sport
I was heavily involved in sport at school including cricket, athletics and mainly football (soccer).
I played football for my school, region, university and a couple of semi-professional clubs prior to moving across to NZ. I also played academy football whilst at school for Championship clubs Derby County and Nottingham Forest.
What are your sporting interests today?
Liverpool is my team, so I try to watch them as much as I can, but I'll watch any football that's on. I follow the cricket back in the UK as best I can and I have developed a love for the Blackcaps in my adopted home, after watching them a few times at the Bay Oval last year.
How and why did you choose physiotherapy as a career?
I have always had a passion for sport and the injuries I've picked up playing meant I'd seen various different Physios. I did some work-shadowing when I was at school and I became really interested in pursuing it as a career. It's a really sought after skill, which has given me the opportunity to work with some amazing people and very talented athletes all across the world.
What brought about the big move to the other end of the world in New Zealand and how did you land in the Western Bay of Plenty.
New Zealand has always been one of the places on my bucket list and has a reputation as one of the most beautiful countries in the world. My girlfriend and myself, wanted to get away from the hectic lifestyle in the UK and Tauranga was recommended to me by a Physio that I worked with in the UK. An opportunity came up to join the Proactive team in the Bay of Plenty and I interviewed with Roger Athy-Knibbs, who's got a great reputation in the Physio world (don't tell him I said that!). He really sold it to me, so the move made sense from a professional and personal level.
Tell us about the differences, as you see them, between where you lived in the UK and Tauranga City.
The weather is the biggest difference! Also the beach and the lifestyle is much more relaxed out here. I was living Brighton just before we moved over having spent a few years in London prior to that. It's much busier over there with more people and more going on. There's much more of a community feel here, particularly in Papamoa where everybody knows everybody. Plus the traffic is much better here, I've heard people moan about driving through Tauranga and I can assure you it's nothing like on the M25.
What areas do you specialise in physiotherapy
I specialise in musculoskeletal injuries and I have a specialist interest in ankles and shoulders. I am currently doing my Masters degree which I will specialise in one of the two - I just haven't decided which yet.
What are the benefits of regular contact between a physio and an athlete who wishes to improve and succeed at their chosen sport?
It's really important in getting on top of niggles early on, so we can have the best outcomes for getting players back on the pitch. The earlier we can see somebody, the sooner we can get on top of it and prevent it becoming a longer term issue. We are also heavily involved in the strength and conditioning programmes, the boys follow through the season and spotting areas of weakness can be really important. We can address these potential issues and keep players out of the treatment rooms and out on the pitches.
What are your current sporting activities?
I play football 2-3 times per week and try to get in the gym as often as possible. I am also a bit of a fair weather surfer and I do enjoy running as well.
How much involvement have you had in cricket?
I played at school and loved to play park and beach cricket growing up. On a professional level, Proactive have strong links with cricket right the way up to the national team, so I have had the opportunity to work with quite a few of the Bay of Plenty players over the past 18 months.
What are your expectations of working with the Bay of Plenty flagship cricket team?
Since coming on board the coaches and the players have been incredibly welcoming and great to work with. I've been really impressed with the level of professionalism and commitment from the players and I am really excited to be a part of the team. 2020 has been a difficult year for everybody, so hopefully this will be a great way to finish it off.
And now for a plug for your employers – tell us a little about the services offered by the Proactive team in Papamoa
Proactive is New Zealand's premier provider of all thing's injury rehabilitation, wellbeing and occupational health. When you are recovering from an injury, looking after your health, or getting back to sports and work it can often be a daunting process. At Proactive, we get this. We look after your recovery by seeing you as a whole – not just an injury.
Whether you are working with one of our physiotherapists, occupational therapists, psychologists, doctors or one of our many other healthcare providers, we take a wellbeing based approach to help you to come out the other side of any set back not only fully recovered, but better placed to manage your overall health and your performance at work or sports.
Tell us a little more about Ollie Cuomo
What music do you listen to - I am a bit of a Hip hop fan, although I have been converted recently to a couple of Kiwi bands, I quite like Six60.
What was the last book that you read – The Chimp Paradox: Mind Management.
Favourite movie – Forrest Gump
Favourite TV program – Money Heist
Favourite meal – Roast Lamb
Favourite drink – I'm a big fan of Single Malts – probably Talisker