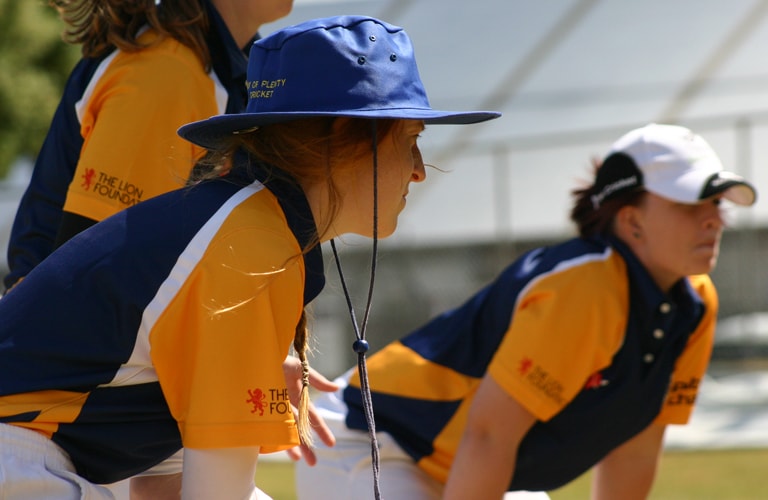 Bay of Plenty Win First Bay of Plenty Under 15 Girls Cricket Tournament
First Annual Labour Weekend Invitational Tournament Recap
The first Bay of Plenty Cricket Under 15 Girls tournament, held at the Gordon Spratt Reserve over Labour weekend (26/27 October 2019) was a unqualified success, despite the strong winds that made conditions somewhat uncomfortable over the weekend.
Bay of Plenty took out the tournament, winning there three preliminary games and defeating the Cornwall Cricket Club representatives in the title decider. A feature of the tournament, was the highly competitive totals that were posted throughout the Twenty 20 competition.
The tournament winners posted four strong batting performances, setting solid targets in their three preliminary games. "There were several close games that went down to the wire, including the final, where Bay of Plenty chased down their target with just three balls to spare" said Bay of Plenty Cricket tournament organizer Rebecca Yee
Three individual performances during the weekend shone out like beacons. Thirteen-year-old Abby Treder from Manawatu, scored the first two half-centuries of her career, with a particularly strong batting performance against Bay of Plenty.
Two wicket-keepers showed talent and dexterity beyond their years. Cornwall keeper Elizabeth Buchanan took five catches and effected three stumping's and also assisted in two runouts. Bay of Plenty wicket keeper Amelia Harvey was also in top form with the gloves with six catches and one stumping.
"The tournament was an outstanding success, which will benefit the young participants in their future endeavours in the game. The performances from the four teams was exceptional and we appreciate the participation of Cornwall, Taranaki and Manawatu who drove many kilometers to play in the tournament".
"Bay of Plenty Cricket are keen to run the tournament next year and we hope to invite more teams to compete", said Rebecca.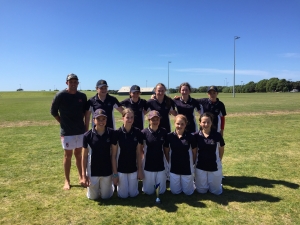 Day One 26 October – Round One
Bay of Plenty 125/4 (Aimee Unwin 30, Jorja Neil 25) defeated Manawatu 109/7 (Abby Treder 51; Tash Wakelin 3/17)
Taranaki 52/8 (Simi Bajaj 3/16) lost to Cornwall 53/3
Round Two
Manawatu 90/6 (Gemma Lovewell 35) lost to Taranaki 91/5 (Emily Shelver 24)
Bay of Plenty 135/5 (Tash Wakelin 43, Elle Archer 29) defeated Cornwall 96/8 (Simi Bajaj 22, Jessica McHardy 21; Tash Wakelin 3/14)
Day Two 27 October – Round Three
Manawatu 65/8 (Arunika Mathur-Saini 3/17) lost to Cornwall 66/0 (Simi Bajaj 33no)
Bay of Plenty 114/0 (Amelia Harvey 27, Sabine Attrill 26 retired. Tash Wakelin 22 retired) defeated Taranaki 82/5 (Heidi Johns 36)
Final: Cornwall 112/5 (Simi Bajaj 32) lost to Bay of Plenty 113/4 (Mya Clarke 33, Tash Wakelin 24)
Third Place: Taranaki 136/5 (Jorja Death 38) lost to Manawatu 140/1 (Abby Treder 53 retired, Gemma Lovewell 39, Brooke Te Wake 22)