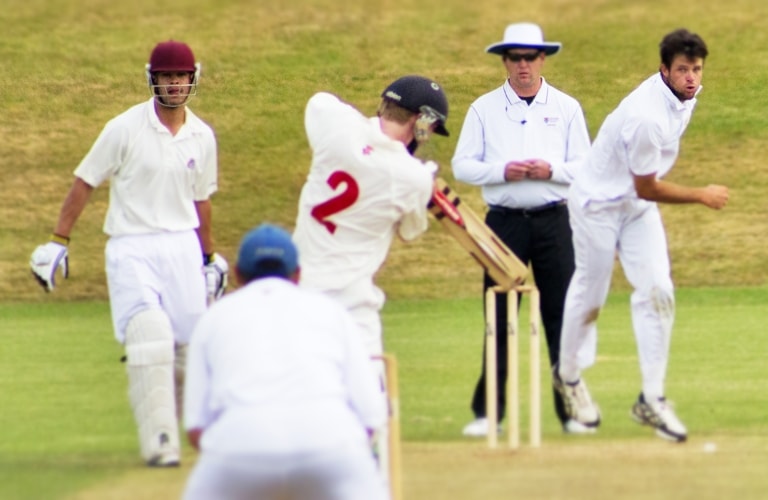 Bay Of Plenty To Play Their 34th Hawke Cup Direct Challenge Against Hamilton
Hawke Cup 31st Jan to 2nd Feb, Galloway Park, Hamilton
Craigs Investment Partners Bay of Plenty will enter their 34th Hawke Cup Direct Challenge match, against Hamilton at Galloway Park 31 January - 2 February 2020, with an outstanding Hawke Cup Direct Challenge record in the past decade.
Bay of Plenty relieved Hamilton of the NZ Cricket Minor Association prize in January 2013 and repelled four challenges, before Manawatu defeated the Bay in February 2014.
The last Hawke Cup Direct Challenge of 2016, resulted in Bay of Plenty returning from Hawkes Bay with the time-honoured trophy. Four successful defences in 2017, saw the Hawke Cup spend another winter in Bay of Plenty Cricket headquarters, before Counties Manukau prevailed in the first challenge of 2018.
However past success count for nothing and the Bay of Plenty team know that Hamilton won't hand over the big prize without a real battle.
Bay of Plenty Coach Charles Williams said "Since learning of Hamilton taking the Hawke Cup from Hawkes Bay last season, we set ourselves a goal of trying to take back the trophy". "We are fully aware of the calibre of the Hamilton side. They have most of the key skills ticked off to play three-day cricket and our focus will be less on the opposition players, but more on fact that we will be seriously challenged throughout the three day contest".
"Our lads have been working very hard to make sure they are prepared for the match and I know every one of them is excited to get out there and represent the Bay of Plenty".
"Since out last match we have lost a couple of key players in Ben Pomare and Fergus Lellman to New Zealand Under 19 duties – but I think our two replacements in Bharat Popli and Daniel Flynn, bring not only a massive amount of talent but also experience which can only be earned through tough days out in the field".
"The excitement and desire to do well in the squad is easy to see and I think that is what is important about the Hawke Cup'. " For some of our lads this will be the pinnacle of their careers and we will be doing everything we can to make sure we are playing as many (Hawke Cup) games this season as we can".

There are few players in current New Zealand cricket, with more Hawke Cup Direct Challenge experience than RPO Drysdale. Peter made his Hawke Cup debut against Manawatu in 2010 and has made a further 12 appearances, including skippering the Bay troops to victory on nine occasions. He has blasted 524 runs along with taking two wickets.
Current Bay of Plenty captain Ben Musgrave, also knows plenty about entering the furnace of Hawke Cup Direct Challenges, with 8 matches in the book. In 2017, Musgrave blasted his team to victory against Hawkes Bay with a hard fought 102 runs.
Current Northern Districts contracted players Daniel Flynn and Bharat Popli, are available to play and will add invaluable top level experience to the Bay lineup. Popli has six games and a neat century to his name. Many Bay of Plenty cricket followers, will be surprised to learn that Daniel Flynn, who has played a myriad of first-class games, has never appeared in a Hawke Cup Direct Challenge game.
Bay of Plenty representative bowler Chris Atkinson has added 52 runs to his tally of 14 wickets, while Tim Pringle grabbed five wickets in his sole Hawke Cup appearance.
Stephen Crossan is likely to have to blunt the Hamilton new ball attack, with Taylor Bettelheim and keeper Blair McKenzie joining the teams middle order. Relative youngsters in Dominic Crombie, Josh Earle, Tim Pringle and Craig Baldry will be charged with taking wickets to eliminate the expected strong Hamilton batting attack.
Craigs Investment Partners Bay of Plenty Team v Hamilton - Hawke Cup Direct Challenge @ Galloway Park 31 January - 2 February 2020 (Hawke Cup Direct Challenge appearances in brackets)
Peter Drysdale (13) Ben Musgrave - captain (8) Bharat Popli (6) Chris Atkinson (5) Tim Pringle (1) Stephen Crossan, Taylor Bettelheim, Daniel Flynn, Blair McKenzie, Dominic Crombie, Josh Earle, Craig Baldry.