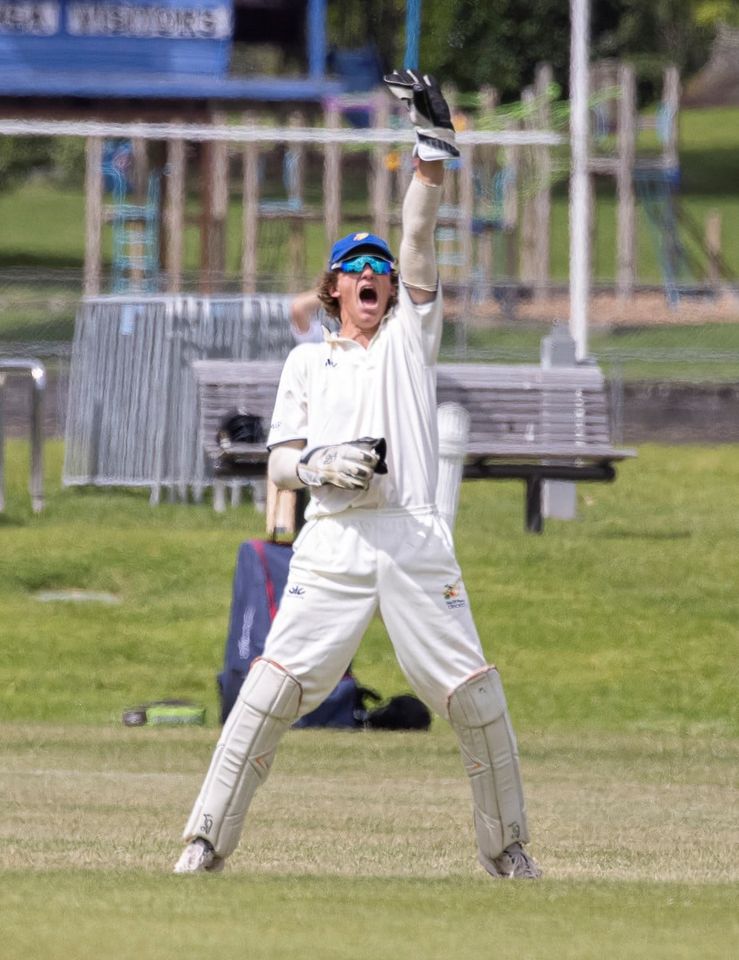 BAY OF PLENTY SWEEP ND SENIOR AND AGE-GROUP CHAMPIONSHIP SILVERWARE
BAY OF PLENTY CRICKET SEASON HIGHLIGHTS
Bay of Plenty Cricket is arguably the strongest NZC Minor Association in the country, which is testified to by four Bay of Plenty representative sides sweeping the board of the ND Senior and Age-Group Championship silverware in the 2020-21 season.
The template for cricket success was first put in place in 1997, with the initial appointment of David Johnston as the Bay of Plenty Coach Force Office, funded by a outside party. Subsequent Bay of Plenty Cricket Development appointments have continued the junior and senior pathways with outstanding success.
Debutant Senior Representative Coach Daniel Flynn made a highly successful transition from player to coach. While the ND T20 tournament, where the Bay side finished with two wins and three losses presented plenty of challenges to the new coach and his team, the Fergus Hickey Rosebowl turned into an absolute run-fest for the Bay side.
Some 1515 runs and an outright victory and two first innings points' advantage, from four encounters, saw the Bay side take out the Fergus Hickey Rosebowl (ND Two-Day Championship) for the seventeenth occasion.
Bay of Plenty set the stage for later success, when they chased down Northlands big total of 350 at the Tauranga Domain in November 2020. Peter Drysdale took 3/53, with Black Cap Neil Wagner making his Bay of Plenty debut, along with Chris Atkinson and Brett Hampton with each taking two wickets.
The Bay side fought hard to chase down the big target, with first innings points coming late on day two for the loss of eight wickets. Dean Brownlie and Brett Hampton jointly top scored with 94 runs, with Ben Pomare posting 77 runs.
The Bay side had to wait until late January 2021, to resume their Fergus Hickey campaign, when they played Hamilton in the Waikato Capital. Bay of Plenty set their opponents a very solid target after they were removed for 319. Taylor Bettelheim, gave a look at what was to come a few weeks later in top-scoring with 133 runs. Hamilton were dismissed for 260, with Tim Pringle in magnificent touch taking six wickets for 48 runs.
The Bay of Plenty team and management, could only watch with amazement and frustration, after Waikato Valley chased down the Bay sides 401 for the loss of just four wickets. Taylor Bettelheim became just the third Bay of Plenty batsmen to post a double century with 211 not out, with Bharat Popli compiling 81 runs before being dismissed.
Trailing Northland, with a game in hand entering the last match of their Fergus Hickey campaign - Bay of Plenty need to pull a big performance out of the hat against Counties Manukau, in order to win their 17th ND two-day title. Bharat Popli and Blair McKenzie, came together, after a measured start by the Bay of Plenty top-order at 86/2. The Bay pair simply took control of the encounter at the Te Puke Domain, putting on a record all-time partnership of 269, which smashed the previous best of 208 put together by Popli and Joe Carter against Hamilton in the 2012/13 season.
Bharat led the way with 191 off 240 balls including nineteen 4's and five 6's. Blair was no less impressive, belting an unbeaten 165 runs with thirteen 4's and nine big heaves over the boundary ropes.
Day two belonged to the Bay bowlers, who bowled the visitors out for 206 in their first effort, with veteran all-rounder Peter Drysdale, collecting his first Bay representative five wicket bag. Stumps on day two, saw Counties having reached 143/7 which gave the home side a massive 239 first innings win. Tim Pringle took three wickets in each innings with Peter Drysdale adding two more to his five wicket haul.
The Bay of Plenty Development team brushed aside all four Basil McBurney Trophy challenges, on their way to winning the ND Development title. Coach Russell Williams ran his ND Development record to two titles and a paper-thin margin second in the last three seasons.
The Bay side kicked of their Basil McBurney campaign with a six wicket win over Counties Manukau, with Michael Mitchell top scoring with 94 not out. Second-up, Bay of Plenty inflicted defeat on long-time rivals Hamilton, in a match that was delayed on a couple of occasions. Finn Dempsey wrote his name into the Bay of Plenty Cricket record books, taking six wickets for 32 runs, in the Bay sides 23 run victory. Northland fell to the Bay of Plenty attack as they eked out a three wicket win.
The Bay side took their unbeaten season record into the ND Development Final against Hamilton. The Waikato team set the Bay team a big target when they were bowled out for 264. Bay of Plenty simply blasted their way to the ND Development title, losing just three wickets on the way.
Mark Mitchell was again in rampant for top scoring with 96 runs. Blair McKenzie continued his sides momentum with 74, with Fergus Lellman still at the crease when victory arrived, with a unbeaten 65 runs.
Bay of Plenty Coastland won the ND Senior Secondary crown, under the mentorship of Coach Peter Swan, for the third successive season when they defeated the ND Invitation team in the title decider. The Bay bowlers removed the composite side for just 133 before cruising to a eight wicket win. Liam Collett and Finn O'Brien-O'Loan took three wickets each with Blake Pentecost posting a unbeaten half century.
The Coastland bowlers excelled in the preliminary championship action, in bowling Poverty Bay out for 39 and then repeating the devastation against Counties Manukau in removing them for 84.
Bay of Plenty Coastland Junior Secondary team, set the scene for the four pieces ND Championship silverware in winning the annual ND tournament first up.
Coastland cruised to victory in the title decider over Counties Manukau, when they reached 229/9 then removed their opponents for 144, to claim a big 85 run victory.
2020/21 ND Fergus Hickey Rosebowl
Round Four - 13/14 March 2021 @ Te Puke Domain
Craigs Investment Partners Bay of Plenty 445/6 (Bharat Popli 191, Blair McKenzie 165no, Peter Drysdale 32)
Counties Manukau 206 (S Varcoe 54, Peter Drysdale 5/42, Tim Pringle 3/66) & 143/7 (K Clarke 48; Tim Pringle 3/39, Peter Drysdale 2/22)
Result: Bay of Plenty won by outright victory.
Round Three - 20/21 February 2021 @ Blake Park Mount Maunganui
Craigs Investment Partners Bay of Plenty 401/4 (Taylor Bettelheim 211no, Bharat Popli 81, Blair McKenzie 35, Fergus Lellman 33, Tim Pringle 28no)
Waikato Valley 402/5 (JWA Field 129, GC Child 86; Peter Drysdale 3/72)
Result: Waikato Valley took first innings points
Round Two - 23/24 January 2021@ St Paul's Collegiate
Bay of Plenty 319 (Taylor Bettelheim 133, Ben Pomare 34no, Joe Carter 31; F Walker 3/101)
Hamilton 260 (Tim Pringle 6/48)
Result: Bay of Plenty won by way of first innings points
Round One - 21-22 November 2020 @ Tauranga Domain
Northland 350 (Henry Cooper 116, Thorn Parkes 53, James Banicevich 35; Peter Drysdale 3/53, Neil Wagner 2/55. Chris Atkinson 2/55, Brett Hampton 2/60)
Craigs Investment Partners Bay of Plenty 352/8 (Dean Brownlie 94, Brett Hampton 94, Ben Pomare 77; Brett Randell 4/64)
Result: Bay of Plenty took out first innings points
ND Fergus Hickey Rosebowl Individual Performances (Top Five)
Runs: 1st Taylor Bettelheim 351 runs, 2nd Bharat Popli 316 runs, 5th Blair McKenzie 200 runs
Wickets: 1st Peter Drysdale 14 wickets, 2nd= Tim Pringle 13 wickets.
2020/21 ND Development Competition
ND Development Final – 7 March 20210 @ Bay Oval Mount Maunganui
Hamilton 264 (C Hill 88, R Clinton 78; Henry Conway 4/51) lost to Bay of Plenty 265/3 (Michael Mitchell 96, Blair McKenzie 74, Fergus Lellman 65no)
Round Three – 14 February 2021 @ War Memorial Park, Manurewa
Northland 210/8 (B Peck 54; Habib Malik 2/31, Henry Conway 2/37, Iman Singh 2/44) lost to Bay of Plenty 212/7 (Blair McKenzie 60, Niven Dovey 52no, Michael Mitchell 48, Ben Musgrave 25)
Round Two – 21 February @ Galloway Park, Hamilton (replayed rained-out fixture)
Bay of Plenty 217 (Ben Vyver 68, Michael Mitchell 51, Brandon Laurenzi 30) defeated Hamilton 196 (F Hill 56; Finn Dempsey 6/32)
Round One - 15 November 2020 @ Bay Oval Mount Maunganui
Counties Manukau 191 (David Hancock 2/21, Craig Baldry 2/26) lost to Bay of Plenty 192/4 (Michael Mitchell 94no, Fergus Lellman 45no)
ND Basil McBurney Trophy Individual Performances (Top Five)
Runs: 1st Michael Mitchell 289 runs, 4th Blair McKenzie 134 runs, 5th Fergus Lellman 110 runs
Wickets: 1st Finn Dempsey 8 wickets, 5th Henry Conway 6 wickets.
ND Senior Secondary Tournament @ Rotorua/Mount Maunganui 14-18 December 2020
Day Five (18 December 2020) - 50 over per side
ND Senior Secondary Championship Final
ND Invitation XI 133 (Liam Collett 3/12, Finn O'Brien-O'Loan 3/37) lost to Bay of Plenty Coastland 134/2 (Blake Pentecost 52no, Chris Mascall 37no)
ND Junior Secondary Tournament @ Gisborne, 31 November – 4 December 2020
Day Five (4 December 2020)
ND 2020 Senior Secondary Championship Final
Bay of Plenty Coastland 229/9 (Loughlin Keaney 63, Logan Murray 32, Utsav Kumar 28) defeated Counties Manukau 144 (Andrew Friskney 3/22, Luke Scrimgeour 2/24)