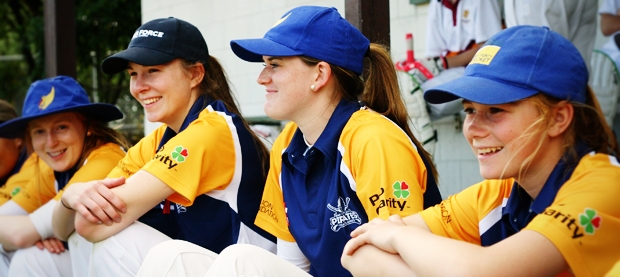 Bay of Plenty Secondary Schoolgirls Team Head for Three Days of Cricket Action in Cambridge
The Bay of Plenty Senior Secondary Schoolgirls representative team, are set to build on last years performance where they finished in fourth place (from six teams), in the annual ND Senior Secondary Schoolgirls tournament.
A change of venue from the Western Bay of Plenty to John Kerkhof Park in Cambridge, will give the Bay of Plenty girls a chance to bond during their three days away in the Waikato. Team Coach Rebecca Yee said "This is my first time since I got involved with coaching the secondary schoolgirls five seasons ago, that we are not hosting the tournament. Staying together in the Waikato, will give our side the opportunity to travel together and grow as a playing group".
Last season two solid victories, a rained out encounter and two losses saw the Bay of Plenty representatives receive a solid pass mark. With Aimee Unwin, Tash Wakelin, Amelia Harvey, Sarah Jane Stone, Amy Clegg, Sabine Attrill, Cate Wahl and Elle Archer returning to the team from last year's side, the Bay side is poised to challenge for a top two finish.
Six of the team bound for Cambridge, are coming of the back of playing in the NZC National Gillette Venus Cup finals in Palmerston North, where Tauranga Girls College finished a meritorious fourth in the 2020 National competition.
Cate Wahl, Aimee Unwin, Elle Archer, Sarah Jane Stone, Amelia Harvey and Amy Clegg, will be able to draw on their recent experience in the hotbed of championship cricket, at the Northern Districts tournament.
Bay of Plenty open their campaign against Counties Manukau, before meeting hosts Waikato Valley in the afternoon round on day one, Day two sees encounters against Poverty Bay and Hamilton, with the Northland their opponent in the finals days play.
"The tournament is a great opportunity for our girls to bank further top level cricket experience for the future, and a great opportunity to show the Northern Districts selectors, the Bay of Plenty individual players potential" said the Bay of Plenty Coach.
ND Secondary Schoolgirls Tournament @ John Kerkhof Park Cambridge 16-18 December 2020
Bay of Plenty Team: Amy Clegg, Amelia Harvey, Cate Wahl, Sarah Jane Stone, Aimee Unwin, Elle Archer, Sabine Attrill, Tash Wakelin (Western Bay of Plenty) Teagan Price (Te Puke) Jorja Neill (Taupo) – Rachel Wahab is playing for Counties Manukau by invitation.
Bay of Plenty Team Draw (T20)
Round One v Counties Manukau; Round Two v Waikato Valley; Round Three Poverty Bay; Round Four v Hamilton; Round Five v Northland.