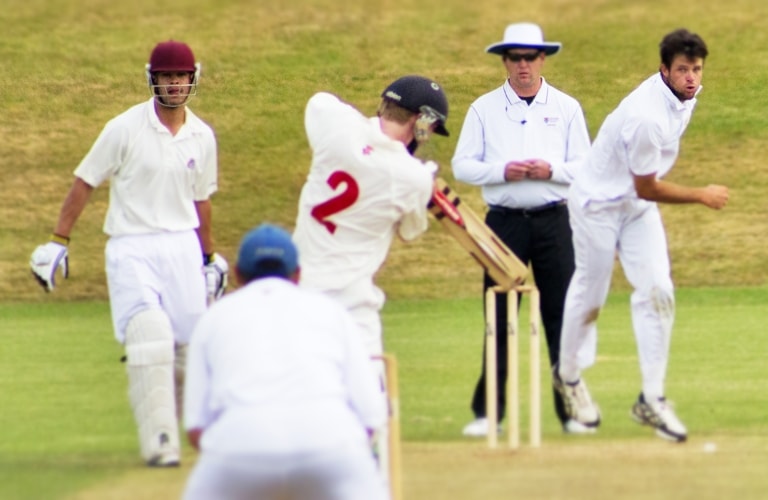 Bay Of Plenty Opening Batsman Wins Bopca March Player Of The Month Award
BOP Player of the Month - March 2020
Bay of Plenty opening batsman Taylor Bettelheim, has been awarded the BOPCA March Player of the Month award, after posting his second Bay of Plenty senior representative team century of the season.
In the last Bay of Plenty ND Fergus Hickey Rosebowl game of the season, the eighteen year old batsman, led the Bay side to a big first innings points win over Counties Manukau.
Mixing up solid defence with attacking shots, Bettelheim belted 130 runs from 159 balls, in an innings that included nineteen 4's - to join an illustrious group of Bay players that have posted two senior representative centuries in a season.
Taylor became the eleventh Bay of Plenty batsman to score two three-figure scores in a cricket year. His first century came in the unsuccessful Bay of Plenty Hawke Cup Direct Challenge against Hamilton, with a defiant knock of 108 not out.
The marker of success for the previous ten Bay batsmen, with two season centuries to their name, is that they have all played major association cricket in their careers.
Leading the list of achievements is current Knights player Bharat Popli, who achieved the elusive double in the 2008/09, 2012/13 and 2015/16 seasons. Tom MacRury posted two three-figure scores in 2013/14 and 2016/17, while Sean Davey scored three centuries including two prestigious Hawke Cup hundreds in the 2016/17 cricket season.
The other Bay of Plenty representative batsmen, with two centuries in a season to their name, are Mike Wright, Andy Roberts, Derek Beard, Kyle Wealleans, Llorne Howell, Joe Carter and Alex Lees.
The award adjudicators also recognised another outstanding achievement, highly commending, the batting feats of Greerton Baywide batsman Nick Hendrie. During March, Hendrie brought up his fourth premier century of the cricket year, when smacked an unbeaten 131 against Lake Taupo CC in Versatile Tauranga Williams Cup competition.
The Greerton master blaster who travels from Poverty Bay to play Baywide cricket, became the first player to score a century, in each of the three Baywide premier competitions during the cricket year.
BOPCA March Player of the Month Award
Taylor Bettelheim (Bay of Plenty Senior Representative Team)
Highly Commended: Nick Hendrie (Greerton CC)
BOPCA Senior Representatives Teams (1932 – 2020) - Two Centuries in a Season
MJE Wright 80/81, ADG Roberts 81/82, DA Beard 85/86, KA Wealleans 94/95, LG Howell 05/06, B Popli 08/09, B Popli 12/13, JF Carter 12/13, TJ MacRury 13/14, B Popli 15/16, TJ MacRury 16/17, AZ Lees 16/17, SB Davey 16/17 (3), TJ Bettelheim 2019/20.