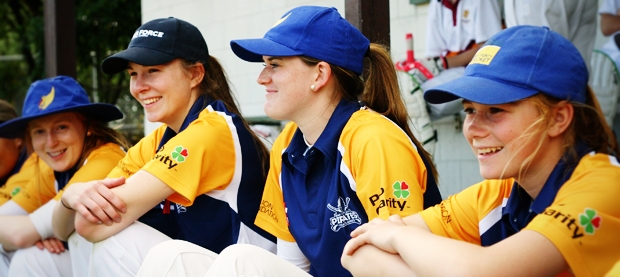 Bay of Plenty Host Four Visiting Under 15 Girls Representative Teams
Labour weekend heralds the start of the Bay of Plenty Cricket Girls representative program, with Bay Cricket hosting the second annual BOPCA Under 15 Girls tournament, at Gordon Spratt Reserve in Papamoa.
Last years runner-up Cornwall CC from Auckland, along with a combined Waikato team and two Manawatu sides will join the hosts in two days of Under 15 Girls Competition.
Two Junior Girls tournaments and the ND Secondary Schoolgirls tournament, set a busy start to the Bay of Plenty Cricket young women's representative program. Bay of Plenty Cricket Women's Cricket Officer Rebecca Yee said "Our Junior girls have a busy start to the season, with most participating in the Labour Weekend invitational and then the ND Kaipara tournament in late November". "
"The Bay of Plenty Secondary School Girls are heading to Cambridge this year for their ND tournament, one that was traditionally held here in Tauranga. A trip away will be a nice change for this group. Bay of Plenty has a good representation of players involved in the ND pathway and we hope that this will continue."
Twelve months ago, the Bay of Plenty representatives won the inaugural BOPCA Under 15 Girls tournament. In preliminary play, the home side posted three out of three wins before going on to defeat the Cornwall CC team in the title decider. This year with five teams, the focus is less on finding a winner, but more about providing playing opportunities for young female cricketers.
Last year the hosts were set a substantial target when the Auckland visitors posted 112 runs for the loss of five wickets. Undeterred by the large target, the Bay side settled to their task in earnest and got home for the loss of four wickets. Mya Clarke, who is returning for her second Papamoa representative tournament top scored with 34 runs.
Bay of Plenty Cricket Under 15 Invitational tournament 24/25 October 2020 @ Gordon Spratt Reserve
Teams: Bay of Plenty, Manawatu Tui, Manawatu Kereru, Cornwall CC (Auckland) Waikato Combined (Hamilton/Waikato Valley)
Bay of Plenty Team: Sadie Stewart (Rotorua) Brittany Jenkins, Mackenzie Grant, Rachel Wahab, Aimee Unwin, Tazmin Rowland, Sofia Phillips, Tegan Price, Mya Clarke, Elle Archer, Amelia Harvey (Western Bay of Plenty)