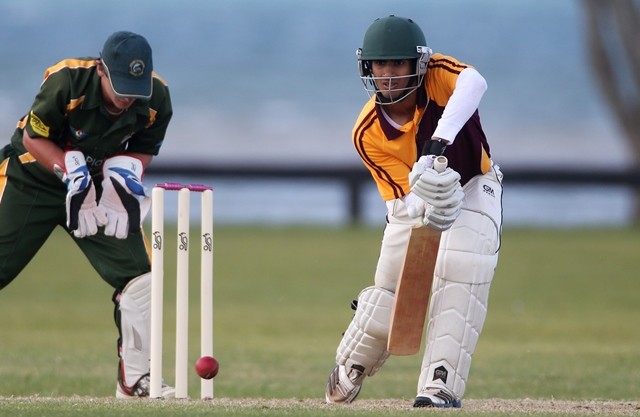 Bay Of Plenty Head To ND Twenty 20 Tournament With A Core Group Of Players
Brian Dunning Tournament
The core of last season's Bay of Plenty senior men's team, which went within a whisker of winning the ND Twenty 20 representative tournament in Taupo, will again be in the engine-room of this seasons Bay Twenty 20 side.
Bay of Plenty has probably never had a more dramatic day of cricket, than the final day of the 2017 ND Twenty 20 tournament. First up, the round four clash against Northland was a absolute thriller, with the team from the far north posting 154/7 and then restricting Bay of Plenty to 153 for the loss of 7 wickets, to claim a one run victory.
The last Bay of Plenty match of the 2017 tournament, was an even more dramatic affair than the contest against Northland. Arch-rivals Hamilton batted first and reached 151 with a couple of wickets in hand, before the Bay of Plenty side finished on an identical score – and second place behind Northland.
The Bay selectors have again appointed Jono Boult as the Bay of Plenty specialist Twenty 20 skipper. Boult made 47 Knights appearances and was the sides go-to bowler taking 43 wickets for the Northern Districts T20 side.
Experience in spades is provided in the Bay of Plenty side with the selection of Peter Drysdale, Jono Boult, Bharat Popli and Brett Hampton, who all wear the Bay of Plenty fifty-game cap with absolute pride.
Sean Davey should receive his fifty game cap in Taupo, entering the competition at Owen Delaney Park with 47 Bay of Plenty minor association games to his name.
Henry Collier and Cameron Riley, will take to the field in the Blue and Gold uniform for the first time, after sitting on the sideline a couple of weeks ago during the rained-out encounter with Northland at the Bay Oval.
Two Bay of Plenty Bay of Plenty Development team members in Blair McKenzie and Craig Baldry, have earned elevation to the Bay first eleven and will make their Bay of Plenty first team debut in Taupo.
Bay of Plenty Team @ ND Twenty 20 Tournament at Taupo 16-18 December 2018
(Bay of Plenty Caps in brackets)
Peter Drysdale (88) Jono Boult – Captain (81) Bharat Popli (71) Brett Hampton (62)
Sean Davey (47) Ben Musgrave (40) Stephen Crossan (17) Chris Atkinson (13) Iman Singh (8) Henry Collier (1) Cameron Riley (1) Craig Baldry (0) Blair McKenzie (0)