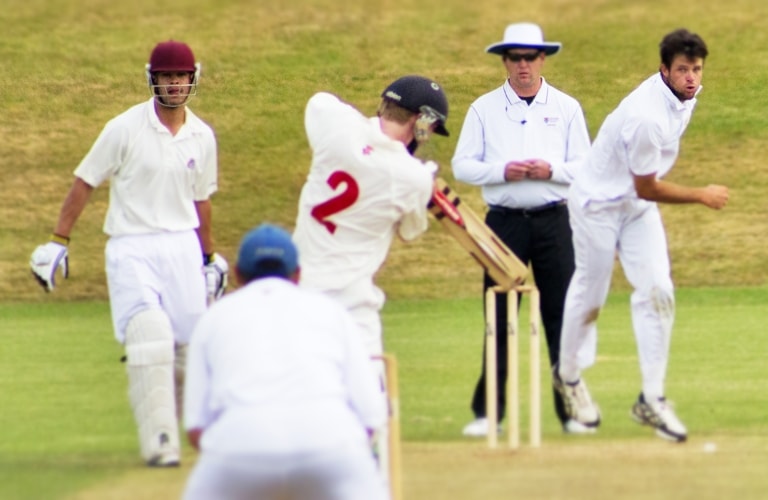 Bay Of Plenty First Xi Hit The Road To Play Counties Manukau
Fergus Hickey Rosebowl 7th - 8th March 2020
The Bay of Plenty senior representative team, can only rue the recent rained out Fergus Hickey Rosebowl encounter with Waikato Valley, which left then stranded in third place on the ND standings.
This weekend (7/8 March 2020) the Bay side wraps up its annual Northern Districts Cricket representative campaign, with a road trip, to play Counties Manukau at Mountford Park in Manurewa.
The Bay team has had plenty of positive outcomes in spite of losing to Hamilton in a Hawke Cup Direct Challenge and their Fergus Hickey match-up seven days later.
Bay of Plenty kick-started their ND representative season, with victory over Northland in their first Fergus Hickey match of the season, to earn the Hawke Cup Zone One berth against Hamilton in January 2020.
Northland got their revenge on the first day of the ND T20 tournament in Taupo during December, with the final equation seeing the Bay side finish second in the title race, to the team from the far north.
The introduction of four young men, to the rigours of the ND senior representative cricket ranks, continued their journey on the Bay of Plenty Cricket pathway. Hard hitting batsman Daniel Price and all-rounders Jacob Logan, Josh Earle and Niven Dovey, all had success in their introduction into a higher level of the game.
Another Bay of Plenty youngster to shine has been top order batsman Taylor Bettelheim. A Hawke Cup century on debut saw Taylor join Alex Lees (223) Brett Hampton (197) Joe Carter (187) and Donovan Deeble (108), on a unique list of Hawke Cup centuries on debut.
Coming in at four, in the Hawke Cup Direct Challenge against Hamilton, played 31 January – 2 February 2020, in Waikato territory - Bettelheim never looked like surrendering his wicket, as he blasted 108 not out, in the Bay of Plenty total of 271 all out. The Western Bay of Plenty young man showed maturity beyond his years, as faced 257 balls in his 322 minutes at the crease.
ND Fergus Hickey Rosebowl v Counties Manukau @ Mountford Park, Manurewa 7/8 March 2020
Craigs Investment Partners Bay of Plenty Team
Ben Musgrave (Captain) Peter Drysdale, Taylor Bettelheim, Blair McKenzie, Tom MacRury, Daniel Price, Ben Pomare, Niven Dovey, Dominic Crombie, Tim Pringle, Joshua Earle, Chris Atkinson.
Coach: Charles Williams
ND Fergus Hickey Rosebowl points
Hamilton 29, Northland 26, Bay of Plenty 19, Counties Manukau 9, Waikato Valley 8.