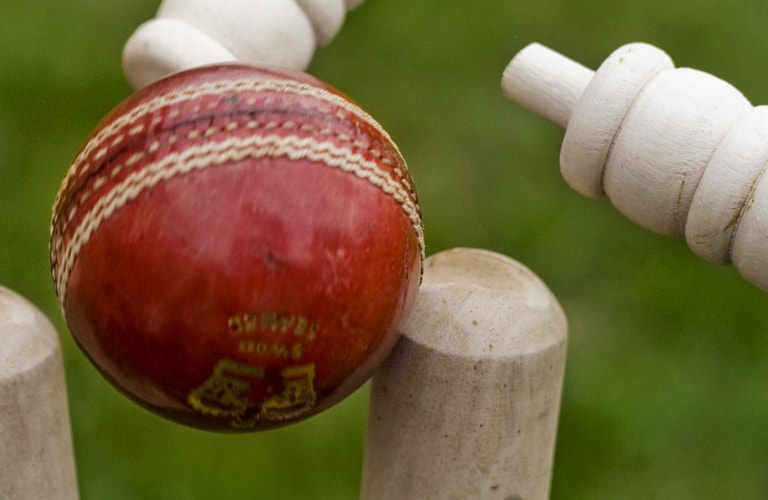 Bay of Plenty Development Grab Fourth Straight Win in Six Weeks
Team Sits Atop the Basil McBurney Standings
Bay of Plenty Development team, grabbed their fourth straight win in six weeks, when they defeated Waikato Valley by seven wickets at St Paul's Collegiate in Hamilton on Sunday (24 February 2019).
The Waikato region side won the toss in the Basil McBurney Trophy match and backed themselves to set a competitive total, by sending the opposition into the field first.
Led by three top order wickets from Niven Dovey, the Bay bowlers quickly had the Valley side on the back foot, with six down and 79 runs on the board. At 116/8, the Valley end seemed to be in sight, until Tiger Houston and Cameron Parsons came together. The pair defied the Bay bowlers attempt to bowl the Valley out, putting on a unbeaten 9th wicket stand of 101, with Houston finishing two short of a century.
Waikato Valley had set the Bay visitors what looked to be a solid challenge, when they finished their turn at bat, at 217 for the loss of eight wickets. Fergus Lellman and Daniel Price, backed up Niven Dovey's bowling heroics with two wickets apiece.
Two of the Bay of Plenty Development young guns in Fergus Lellman and Taylor Bettelheim, who are both Year 13 secondary school students, simply blasted the game away from Waikato Valley. The pair put on an opening stand of 192 before Taylor fell on 77. Fergus carried on to finish with a century to his name, with his 110 runs coming from 99 balls, which contained fourteen 4's and three big shots over the boundary.
The Bay of Plenty victory came with one ball remaining in the 35th over, with seven wickets to spare. The Waikato valley victory continues a Basil McBurney season where the Bay second eleven have averaged 237 runs per game, in posting three solid victories and a heartbreaking four run loss. They have also beaten Hawkes Bay in a "friendly" where they set their opponents a target of 242 to win.
Bay of Plenty Development sit at the top of the Basil McBurney standings and victory over Counties Manukau at the Bay Oval on the 10th March 2019, will wrap up the ND Development prize for the second time in three seasons.
ND Development (Basil McBurney Trophy) @ St Paul's Collegiate 24 February 2019
Waikato Valley 217/8 (T Houston 98no, C Parsons 32no; Niven Dovey 3/41, Fergus Lellman 2/31, Dan Price 2/34) lost to Bay of Plenty 219/3 (Fergus Lellman 110, Taylor Bettleheim 77)