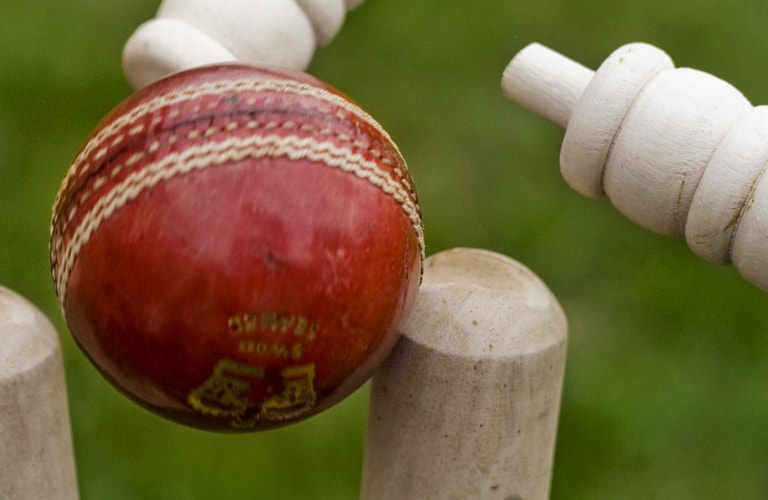 Bay of Plenty Cricket Grassroots Champions - December
Colin Rampling - Eastern Bay Of Plenty
Cricket in the Eastern Bay of Plenty dates back to the 1880's, with a Bay of Plenty Cricket Association established in Whakatane around 1904. There was also another Bay Association in Rotorua that started in 1921. The two organizations came together to form the present Bay of Plenty Cricket Association, after a Combined Bay of Plenty Teams played the MCC in Rotorua in February 1936.
A decade and a half ago, the Eastern Bay of Plenty has a thriving cricket competition, with Whakatane United, Kopeopeo and Trident High School playing in the BOPCA Williams Cup competition.
Over the following years, Eastern Bay of Plenty Cricket went into decline. In this edition of Grassroots Champions, we chat with Colin Rampling who is one of the Eastern Bay cricket loyalists currently reviving the game in the region.
Tell us a little about your cricket background?
I'm from Wainuiomata in Wellington and played age group and Hawke Cup cricket for Hutt Valley and also represented Wellington at U19s. In 1998 as a 20 year old I headed over to the UK and played for Shildon in Durham. Then in 1999, I headed back, this time to the south of England to Whitstable in Kent, where I spent the most part of 15 years. Some highlights were playing for Cross Arrows at Lord's and the Duke of Norfolk XI at Arundel Castle. My family returned to Whakatane in 2014 and I played for Whakatane United in the 2015/16 season.
What has prompted the revival of cricket in the Eastern Bay of Plenty region?
I saw some tamariki playing cricket at Rex Morpeth as part of a BOPCA schools programme and asked how other kids could join? I just wanted there to be a central hub for cricket in the Eastern Bay of Plenty. I had a few different conversations with other parents who mentioned their tamariki wanted to play cricket locally, as there were some having to travel to Te Puke and Papamoa.
How has the revival come about and who are the key people?
Dean Finlay (Vice President), Steve Ford (Committee member) and Brent Jones (Trident High School) were already involved with some junior cricket. Dean and I meet with Scott Steward from Bay of Plenty Cricket in a cafe in Whakatane one winter's day, because we wanted to join the dots and share this great sport. It is the people we have met who have given up there time to support cricket. We set up the Eastern Bay of Plenty Cricket Club and now are an Incorporated Society. The first committee has been set up with Anne Nillsens (Secretary) Bridget Baker (Treasurer) Mike Hayward and James Renwick.
Tell us about the Eastern Bay Cricket Club team that played in a recent McNaughton Trophy competition match.
This was a great opportunity for us to support Brent and his set up at Trident. It's great to have some senior players crossing the white line again, representing the Eastern Bay. Our first Senior Captain Matt Purdy took the lead and recruited many of the players and organised a couple of training sessions. Alex Yates scored the club first 50 in an innings. Shane Baillie grabbed our first ever wicket. So a proud moment to be part of!
What junior cricket initiatives are being undertaken?
We just finished our first 6 week program for Year 1 - Year 7, along with running two Y7/8 teams in the WBOP Saturday competition. We start or Year 1 -Year 7 in term one from Friday 14 February till 20 March 2020. Email ebopcricket@gmail.com or Facebook Eastern Bay of Plenty Cricket Club for more information.
What is being put in place to revive the senior game in the Eastern Bay of Plenty region?
The McNaughton Trophy was our starting point and working with both Whakatane High and Trident High School's, we want to establish a pathway into Senior cricket. We will organise a couple of friendly President XI matches this season to keep up that interest.
Tell us about future plans for the games development in the Eastern Bay of Plenty?
We want to encourage tamariki into playing more fun cricket games and running our own Junior formats at all age groups.
Where do you see the game in the Eastern Bay of Plenty in ten years time?
As junior groups grow, more sports clubs will get involved, with other venues buzzing with cricket activity adding a positive fun atmosphere for our community. This will support our pathway to having multiple High School and Senior teams.