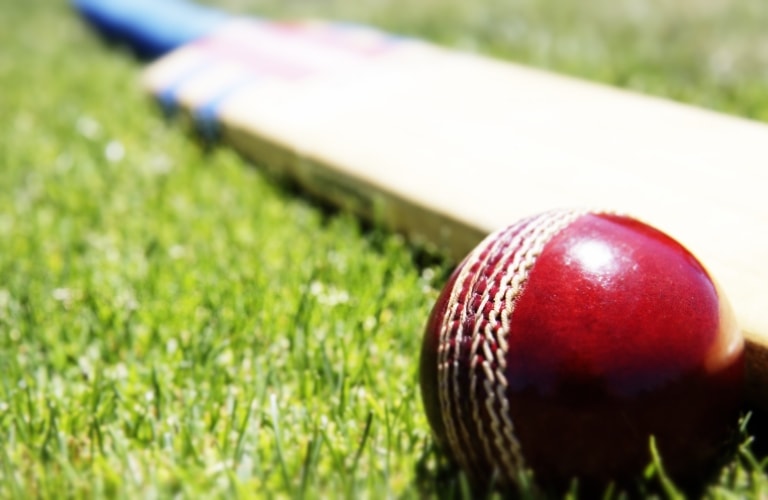 Bay of Plenty Cricket Grassroots Champions - Christelle High
October 2019 Profile
Welcome to the second edition of Bay of Plenty Crickets Grassroots Champions which aims to tell the stories and tales of the hardworking people of our game. In edition two, we chat with Christelle High who is one of our Baywide premier grade umpires.
Tell us about your early background in life
I grew up in South Africa in a very rural part of the Western Cape near the coast. I moved to the UK (Canterbury) when I was 18, lived there for 5 years and then ended up here.
What sports did you play in your youth
I played netball and tennis, as these were the only sport available to girls at the school I went to.
When and why did you immigrate to New Zealand?
I immigrated in 2001. We realised that we wanted to live somewhere with sun, beaches and open spaces.
How did you come to live in Tauranga?
We read about Tauranga in a travel book (Let's go), liked what it said, got on the bus in Auckland and have been here ever since.
What attracted you to cricket and how did you get involved in umpiring?
Our son plays cricket, I enjoyed watching, then decided why not give umpiring a go? I also realised that there were very few female umpires, so that motivated me as well to get out there. I contacted Kevin Earl, the local umpire manager and it all started from there.
What do you enjoy about standing in the middle for hours at a time?
The game, developing my skills, interacting with the players and the challenges I come across while standing in a game.
What other grades of cricket have you umpired?
I got my first opportunity in 2015 to stand in the NZ Cricket Women's Under 21 tournament. I've had the privilege to stand in that tournament ever since. In 2018, I debuted in the NZ Cricket Hallyburton Johnstone Shield competition and also made my debut in the Bay of Plenty Men's Premier competition in 2018.
Are there any moments in the middle that stand out for you?
Standing with Kathy Cross and Kim Cotton who both umpires I admire and have learned so much from. I have also had the privilege to stand with some of the men on the NZ Cricket Panel - these are all moments that stand out, as I get to learn from some of the best.
Tell us a little about your husband Chris involvement in cricket
He started scoring for NZ Cricket last season and he started his umpiring journey with Bay of Plenty Cricket this year.
What are you aspirations for the future in the umpiring ranks?
I want to keep developing as an umpire and work my way towards the NZ Umpire's panel, and hopefully one day stand in a ICC game.
Tell us a little more about Christelle High
I grew up with my mom and two sisters, in a very small town, where I was in boarding school. I spent a lot of my time playing rugby and cricket with the boys. I'm a wife, mom, a teacher and am a type 1 diabetic. I spend my summers and winter when possible watching cricket.
What music do you listen to – I don't really have a specific type to be honest, it will often depend of what I'm doing.
What was the last book that you read – I often read books about food and health, so last one was about low-carb lifestyle.
Favourite movie – Any James Bond movie
Favourite TV program – Murdoch Mysteries
Favourite meal – Any salad
Favourite drink – Diet lemon, lime and bitter