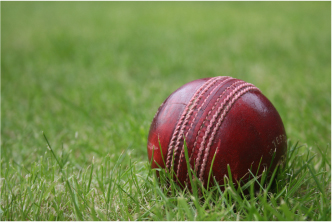 Bay Of Plenty Cricket Coach Receives A Opportunity To Work With The Best Players In New Zealand
Russ Williams
A passion for coaching cricket players has seen a Western Bay of Plenty young man receive a unique opportunity to be involved with the best cricket players in New Zealand.
Papamoa resident Russell Williams, has been given a casual contracted position with New Zealand Cricket, as a High Performance Resource Coach, working with New Zealand cricket players at the Bay Oval and associated training facilities in the Western Bay of Plenty.
Employment at the Ben Williams Cricket Academy situated at Te Puna, saw Russell start his journey on the Bay of Plenty and New Zealand Cricket coaching pathway. "I developed a huge passion for the development of aspiring cricketers of our great game in my time at our family cricket facility".
Working at the Te Puna academy saw Williams regularly rubbing shoulders with local Black Caps Kane Williamson, Trent Boult and Corey Anderson, who used the Te Puna cricket coaching facility on a frequent basis when in town.
Two seasons in Holland as a player/coach in the Netherlands, honed the aspiring cricket mentor skill sets. During 2016, Russell branched out on his own coaching a number of promising age-group players at the Bay Indoor Centre at Mount Maunganui. "I am passionate about developing and improving young players and get a buzz from seeing the youngsters mature into better quality players".
One young player that Russell Williams continues to mentor from his days at the Te Puna Academy, is rising women's star Nensi Patel. The Tauranga Girls College student made her debut for the Northern Spirit in November 2016 and has played 15 New Zealand Women's League games, taking 13 wickets and posting 51 runs.
When the Black Caps came to the Bay Oval to prepare and play the West Indies earlier this year, Russell was invited to assist with the New Zealand preparation. Further contact followed with the Black Cap coaching team, with Williams recently offered a part-time contract to assist the local Black Caps when in town and provide general assistance when the Black Caps are at the Bay Oval.
With Kane Williamson and Trent Boult living here, Corey Anderson owning a property and another three New Zealand players on the move to the Western Bay of Plenty, there is likely to be plenty of Black Cap players coming and going from the Western Bay during the year.
"My NZ Cricket casual contract will see me undertaking one on one work with the individual Black Caps, such as throw downs, organising net bowlers and providing general assistance". "I will also be on call to help when the Black Caps come to the Bay Oval to train and prepare for international fixtures".
"My goal as a coach is to create an environment where players can flourish and improve. This is an awesome opportunity for my growth as a cricket coach and I am really looking forward to the challenges of working with the cream of the best players in the country".
"I expect to go through a steep learning curve in the next eighteen month, which will greatly assist my desire to go as far as I can as a cricket coach."