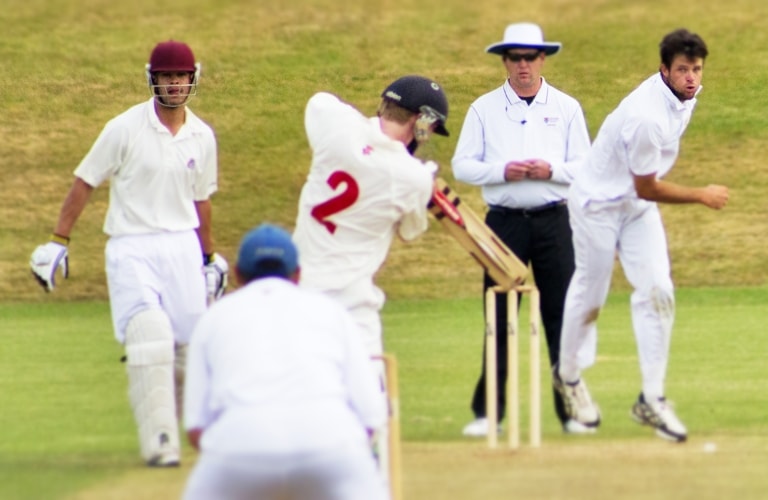 Bay Of Plenty Cricket 2019-20 Season Review
Senior Men
Introduction
Welcome to a look back at the Bay of Plenty Cricket 2019/20 season. In 2004, the BOPCA commenced a printed yearbook which morphed into an annual report, detailing the season's cricket activities. In recent years a limited number of annual report copies were printed, which after a cursory glance, were put away to gather dust.
In the current age of digital media and communication, it has been felt more approximate to put our annual season review on-line, which is available to all of our extended Bay of Plenty Cricket family.
Bay Of Plenty Senior Representatives Finish Second In The Two ND Competitions
The Craigs Investment Partners Bay of Plenty senior representative team, had a number of highlights and a couple of stutters during their ND 2019/20 representative campaign, finishing a creditable second in both the Fergus Hickey Rosebowl (Two-Day) and Fergus Hickey Trophy (T20) competitions.
There were a number of Bay of Plenty all-time milestones posted, with the most significant being Peter Drysdale becoming just the third Bay of Plenty player, following in the footsteps of Mike Wright and Derek Beard, in playing one hundred matches for their province.
Ben Musgrave (50) and Stephen Crossan (25) brought up further appearance milestones, with Crossan adding 500 plus runs to his appearance tally.
Eighteen year old Taylor Bettelheim, became just the eleventh Bay of Plenty batsman to post two centuries in a season, with a three figure scores, against Hamilton in the Hawke Cup Direct Challenge and Counties Manukau in his sides last Fergus Hickey encounter of the season.
BOPCA Senior Men's Team (appearances in brackets) 2019/20
CM Atkinson (6) CE Baldry (5) T Bettelheim (5) D Crombie (8) SP Crossan (7) NJ Dovey (2*) RPO Drysdale (9) JM Earle (9*) DR Flynn (3) BR Hampton (1) F Lellman (1) JK Logan (4*) TJ MacRury (1) B McKenzie (9) BS Musgrave (9) B Pomare (3) B Popli (6) DS Price (2*) TJ Pringle (9) C Riley (3) I Singh (5)
*Bay of Plenty Senior Men's 2019/20 Season debut
Coach: Charles Williams​​​Manager: Wayne Brill​
Scorer: Bill Anderson
BOPCA Senior Men's Team Season Milestones 2019/20
Most Runs​​Taylor Bettelheim 390 runs
Most Wickets​​Tim Pringle 15 wickets
Centuries
130​​Taylor Bettelheim v Counties Manukau (Fergus Hickey Rosebowl)
108no​​Taylor Bettelheim v Hamilton (Hawke Cup Direct Challenge)
Taylor Bettellheim posted 390 runs during the BOPCA Representative Season
BOPCA All-Time Milestones Achieved 2018/19 Season
Milestones
100 Games​RPO Drysdale​- ND T20 v Waikato Valley
50 Games​Ben Musgrave - ND T20 v Northland
25 Games​Stephen Crossan – Fergus Hickey Rosebowl v Northland
25 Games​Chris Atkinson - ND T20 v Northland
25 Games​Stephen Crossan – Fergus Hickey Rosebowl v Waikato Valley
500+ Runs​Stephen Crossan - ND T20 v Waikato Valley
Bay of Plenty Senior Representative Team Coach's Report
Looking back we would be disappointed with the results. Every single game we played this season, the team had the opportunity to win and hopefully that resonates with the side as we go into the off season and gives us even more motivation to work hard.
We probably let ourselves down in three sessions or periods this season, but that was enough to turn an outstanding season into an OK one. I know the lads would have learned a massive amount this season and we will see the benefits of this when we take the field again.
Although we had a very young side, we have also been very lucky to have an extended period of availability of Daniel Flynn. Having someone of his caliber around the team has been invaluable and you know that Flynny is always very happy to pass on his knowledge to both players and myself. Add Pete Drysdale, Bharat Popli, Joe Carter, Brett Hampton and even Trent Boult (for a couple of training sessions) to the mix and we had no excuse for players not being able to seek advice.
When I look back on the season I see a team that enjoys what they do, works very hard and has played for each other in every game. If we continue on this path we will achieve all the goals we set for ourselves.
A lasting impression for me, was seeing the disappointment on the faces of the entire side, when we walked off the field against Counties in the last game of the season. We had just won easily on first innings, which is a huge accomplishment in Fergus Hickey cricket. The boys were dead set on getting an outright (win) which shows the drive and focus these lads have. They will do some great things in the coming seasons.
Charles (Potsy) Williams BOPCA Senior Representative Coach
BOPCA Senior Representative Team Review 2019/20
Brian Dunning Trophy (ND T20 Championship)
The Bay of Plenty representative cricket team, bounced back from a first-up loss to Northland at the ND T20 tournament played in Taupo 15-17 December 2019, to finish second in the Brian Dunning Trophy competition.
Saving the best for last, the Bay of Plenty side posted victory over arch-rivals Hamilton in their third completed stanza, in round four. Batting first, the Waikato team set Bay of Plenty a substantial target reaching 158/8. Dominic Crombie and Tim Pringle both took two wickets apiece.
With the heavy black clouds lurking ominously around Owen Delany Park, attack became the major consideration, as Stephen Crossan and Ben Musgrave entered the fray. The Bay had 17 runs on the board after just nine balls, when Musgrave was removed.
After Crossan was dismissed for 16, Bharat Popli (9no) and Peter Drysdale (16no) got theirside through to 46/2 after five overs, before heavy rain arrived, which was enough to get over the line courtesy of the Duckworth Lewis method of deciding rain affected matches
Bay of Plenty, didn't get the start that they wanted in their chase for back to back ND T20 titles at Owen Delany Park in Taupo, on the opening day of the annual tournament.
Northland won the toss and after electing to bat, posted the Bay side a very big target when they reached 213/4. Batting at three, Oli White blasted a neat century of just 58 balls to dramatically accelerate the Northland run rate.
Bay of Plenty were in good shape at 100 for the loss of two wickets in the eighth over, however the removal of Stephen Crossan for 52, saw the Northland bowlers tighten the screws. Peter Drysdale showed defiance before being removed for 38. Jacob Logan worked hard on his Bay of Plenty senior men's debut, to be rewarded with 22 runs, however the Bay side couldn't come up with the required runs, being bowled out for 178.
Bay of Plenty picked up their first win of the annual ND T20 tournament when they defeated Poverty Bay in morning action on day two.
Bay of Plenty batted first and were struggling a little at three down with 47 runs on the board. Bharat Popli changed the momentum with 49 off 34 balls. The Bay tail wagged and they went on to reach 147 for the loss of seven wickets, in their allotted overs.
Three of the Bay of Plenty young guns in Tim Pringle, Jacob Logan and Craig Baldry did the damage with the ball, with two wickets apiece, as Poverty Bay were removed for 94 to hand Bay of Plenty a solid 53 run win.
Bay of Plenty all-rounder Peter Drysdale received a cap emblazoned with 100 games before taking to the field in the afternoon encounter against Waikato Valley – however his appearance was short-lived with all three afternoon encounters abandoned when the heavens opened.
ND T20 Tournament @ Owen Delany Park, Taupo 15-17 December 2019
Day One – 15 December
Northland 213/4 (Oli White 100; Chris Atkinson 2/37) defeated Bay of Plenty 178 (Stephen Crossan 52, Peter Drysdale 38, Jacob Logan 22)
Day Two – 16 December
Round Two
Bay of Plenty 147/7 (Bharat Popli 49) defeated Poverty Bay 94 (Tim Pringle 2/18, Jacob Logan 2/19, Craig Baldry 2/30)
Round Three
Bay of Plenty 34/1 v Waikato Valley - game abandoned
Day Three – 17 December
Round Four
Hamilton 158/8 (Tim Pringle 2/22, Dominic Crombie 2/30) lost to Bay of Plenty 46/2 (5.00 overs) by way of Duckworth Lewis method
Rounds Five – All games abandoned
Final Points: Northland 12, Bay of Plenty 10, Counties Manukau 8, Waikato Valley 6, Hamilton 4, Poverty Bay 0.
Fergus Hickey Rosebowl (ND Two-Day Championship)
Bay of Plenty earned a Hawke Cup Direct Challenge in January 2020, when they won anabsolute thriller against Northland in their first Fergus Hickey Rosebowl game of the season, in the far north during November 2019.
The visitors batted first and were bowled out for 282, with two Bay young guns in Fergus Lellman and Taylor Bettelheim posting half-centuries.
Northland batsman Thorn Parkes took his team to the cusp of victory, with Northland needing one run to tie and two for victory, with Parkes sitting on 129 not out. Bay of Plenty spin-bowler Peter Drysdale then weaved magic with the ball to grab the wicket of the Northland centurion, who finished a defiant innings stranded on 129 runs, with Bay of Plenty posting a dramatic victory to earn the Zone One 2020 Hawke Cup Direct Challenge spot.
Hamilton proved to be the Bay team achilles heel, in the second half of the season, with back to back losses to their Waikato opponents. After defeating the Bay of Plenty representatives in the NZC Zone One Hawke Cup Direct Challenge (See Hawke Cup review), the Waikato side continued the Bay misery in their Fergus Hickey match-up, at the Tauranga Domain 8/9 February 2020.
Hamilton posted a big total, when they were dismissed for a very solid 336, with Tim Pringle the best of the home sides bowling attack with three wickets. Three half-centuries posted by Taylor Bettelheim, Daniel Flynn and Dominic Crombie weren't enough to stop Hamilton taking first innings points from the encounter.
Inclement weather won the battle with the Fergus Hickey Rosebowl encounter, between Bay of Plenty and Waikato Valley, to achieve a result at the Bay Oval 22/23 February 2020. Just eleven overs were possible on day one with Bay of Plenty being bowled out for 255 on day two.
Blair McKenzie finished with his sides top score of 52 with Peter Drysdale posting a neat half-century, while Bay of Plenty First XI debutant Niven Dovey batting at nine, fought a rearguard action to post an unbeaten 30 runs.
The Bay of Plenty bowlers made a good start taking three Waikato Valley wickets with 68 runs on the board, before the rain intervened for the final time, to see the match finish in a draw.
Bay of Plenty closed out their busy season, with a big first innings point's advantage over Counties Manukau, in enemy territory at Mountford Park in Manurewa. The hosts were bowled out for 150, with Chris Atkinson and Peter Drysdale taking four wicket bags.
Taylor Bettelheim posted his second Bay of Plenty first team century of the season, belting 130 runs, as the Bay declared at 335/9 in order to chase an outright win. Bettelheim received good support from Pete Drysdale (48) Blair McKenzie (35) and Niven Dovey (33).
The game petered out in a draw, with Counties reaching 186 for the loss on one wicket in their second turn at bat, with the visitors returning home with first innings points in their scorebook
ND Fergus Hickey Rosebowl @ Whangarei, 23/24 November 2019 – Result
Bay of Plenty 282 (Fergus Lellman 82, Taylor Bettelheim 66, Tim Pringle 37, Dominic Crombie 23; NJ Parkes 5/69)
Northland 281 (TK Parkes 129; Chris Atkinson 3/76, Dominic Crombie 2/42, Peter Drysdale 2/43, Tim Pringle 2/65)
Result: Bay of Plenty won by way of first innings points
ND Fergus Hickey Rosebowl @ Tauranga Domain 8-9 February 2020
Hamilton 336 (FL Walker 83, KRS Price 75, PF Carsons 68; Time Pringle 3/98, Chris Atkinson 2/49, Craig Baldry 2/51, Dominic Crombie 2/66)
Bay of Plenty 289 (Taylor Bettelheim 72, Daniel Flynn 64, Dominic Crombie 50, Ben Musgrave 30, Chris Atkinson 20no; JD Baker 3/52, FL Walker 3/65)
Result: Hamilton defeated Bay of Plenty by way of first innings points.
ND Fergus Hickey Rosebowl v Waikato Valley @ Blake Park 22/23 February 2020
Bay of Plenty 255 (Blair McKenzie 52, Peter Drysdale 50, Niven Dovey 30no, Ben Musgrave 30; KDC Clarke 4/47)
Waikato Valley 68/3
Result: Draw
ND Fergus Hickey Rosebowl @ Mountford Park, Manurewa - 7/8 March 2020
Counties Manukau 150 (SS Varcoe 72, LC Williamson 58; Chris Atkinson 4/55, Peter Drysdale 4/28, Tim Pringle 2/32) & 186/1 (SS Varcoe 130)
Bay of Plenty 335/9 (Taylor Bettelheim 130, Peter Drysdale 48, Blair McKenzie 35, Niven Dovey 33, Ben Musgrave 32; MW Marconi 3/53, HB Dickson 3/72)
Result: Bay of Plenty won by first innings points
Hawke Cup Direct Challenge v Hamilton 31 Jan-2Feb 2020 (See Hawke Cup Review)
Bay of Plenty v Hawkes Bay Pre-Season @ Tauranga Domain 26/27 October 2019
A Bay of Plenty century and a six wicket bag, weren't quite enough to retain the Howell Family Trophy, in the deciding match against Hawkes Bay played at the Tauranga Domain on Sunday (27 October 2017).
The two sides entered the fifty over per side title decider with a win apiece in Twenty 20 action on day one. Bay of Plenty won the toss on day two and elected to bat, setting Hawkes Bay a substantial target, when they posted 280 for the loss of nine wickets.
ND batsman Joe Carter came in at four when the hosts were 48/2 and proceeded to pick his shots, in partnership with fellow Northern Districts player Bharat Popli, as they put on a 132 run stand.
Popli was the first to be dismissed when he fell with 83 runs to his name. Carter continued on, before he was caught by Angus Schaw off the bowling of Bradley Schmulian for 128, with four balls remaining in his sides turn at bat. Angus Schaw was the best of the Hawkes Bay bowlers with four wickets for 53 runs.
Hawkes Bay lost their first wicket for just three runs but worked their way back into contention. When Hawkes Bay were at 226/9, the ascendancy was well and truly in Bay of Plenty's favour. However Dominic Thompson and Ben Stoyanoff, defied all that the opposition bowlers could throw at them, to take them through to a one wicket win with just two balls to spare. Cameron Riley grabbed a six wicket bag returning figures of 6/83.
The Howell Family Trophy will now reside in the "Other Bay" during the winter break, until the two provinces go into battle again in twelve months time.
Howell Family Trophy Cricket Series 26/27 October @ Tauranga Domain
Day Two - Fifty Over
Bay of Plenty 280/9 (Joe Carter 128, Bharat Popli 83; Angus Schaw 4/53) lost to Hawkes Bay 281/9 (Dominic Thompson 109no, Bradley Schmulian 66, Bayley Wiggins 52; Cameron Riley 6/83
Day One Twenty 20 - Game One
Hawkes Bay 189/8 (Matt Edmonson 67, Dominic Thompson 65; Peter Drysdale 4/29) defeated Bay of Plenty XI 118 (Stephen Crossan 45, Bharat Popli 29, Joe Carter 25; William Clarke 3/14)
Game Two
Bay of Plenty XI 182/8 (Bharat Popli 55, Peter Drysdale 50, Joe Carter 32, Dan Price 21; Ben Stoyanoff 3/29) defeated Hawkes Bay 180/5 (Matt Edmonson 62, Angus Schaw 47, Dominic Thompson 27; Habib Malik 2/28, Tim Pringle 2/33)
(Games don't count in BOPCA Senior Men's season player statistics)