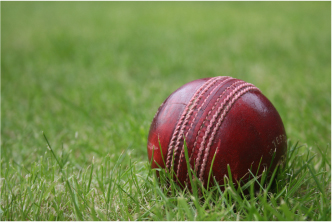 Bay Of Plenty Coastland Win The ND Senior Secondary Title For The Sixth Time
Congratulations
Bay of Plenty Coastland lifted aloft the Alan Whimp Trophy in triumph, at the end of the ND Senior Secondary cricket tournament played in Gisborne 10th – 14th December 2018, after annexing the ND age-group title for the sixth time since 2004.
Bay of Plenty cricket followers wouldn't have been surprised at the Bay sides success under the guidance of long-time team coach Peter Swan – however a few eyebrows would have been raised with the total dominance of the ND title decider against arch-rivals Hamilton.
Coastlands entered the ND Championship tournament final seeking revenge, after suffering the only loss of five days of continuous cricket, against the Waikato City team in the Twenty 20 final on day two.
The first mistake made by Hamilton was in electing to bat after winning the toss. Cam Riley struck quickly to take three top order wickets, which was further compounded by a run out orchestrated by Taylor Bettelhiem, to have the opposition innings in tatters. Jacob Logan grabbed two wickets, as the vaunted Hamilton batting attack was removed for 80.
A walk in the park best describes the Coastland charge for championship honours, with the ten-wicket win coming with the fourth ball of the 13th over. Jacob Logan walked off with an unbeaten 49 runs in the book, with Taylor Bettlehiem posting 19 not out.
Bay of Plenty Lakeland could also hold their high with some good performances during the tournament. While the side drawn from the Eastern Bay, Rotorua and Taupo regions, were blitzed by Waikato Valley in the Plate Final, the team really stepped up to the plate on all but a couple of occasions.
Bay of Plenty Cricket convener of selectors Tai Bridgman-Raison said "While it is nice to win age group trophies, the focus is very much on the long term development of players which is a philosophy that the selectors, coaches and management totally buy into."
The two standout performances from the Bay of Plenty players was the century belted by Taylor Bettlehiem and a six wicket bag picked up by Tommaso Pini.
Taylor Bettlehiem was in the hot seat opening the Coastland batting. On day four he led his side to a massive 299 for four wickets, as the Bay team demolished Counties Manukau by 118 runs, in their championship semi-final. Taylor smashed 131 off 157 balls, in a knock that contained eleven 4's.
On the same day, Lakeland bowler Tommaso Pini wrecked the Poverty Bay innings as the home side were bundled out for just 68. Tommaso weaved magic with the ball in taking six wickets for just 11 runs.
ND Senior Secondary Cricket Tournament @ Gisborne 10-14 December 2018
Day Five (14 December) – One-Day Playoffs
Championship Final: Hamilton 80 (Cam Riley 4/24, Jacob Logan 2/4) lost to Bay of Plenty Coastland 82/0 (Jacob Logan 49no, Taylor Bettlehiem 19no)
Plate Final: Waikato Valley 274/9 (Tommaso Pini 3/46, BJ Astwood 2/49, Chris Tupea 2/54)
Day Four (13 December) – One-Day Semi-Finals
Championship: Bay of Plenty Coastland 299/4 (Taylor Bettlehiem 131, Jacob Logan 86, Iman Singh 20) defeated Counties Manukau 181 (Iman Singh 3/35, Finn Dempsey 2/24, Jacob Logan 2/26)
Plate: Bay of Plenty Lakeland 266/9 (Cameron Ingram 77, Louie Love-Parata 57, Chris Tupea 38, Bradley Wiggins 45) defeated Poverty Bay 68 (Tommaso Pini 6/11, BJ Astwood 2/6)
Day Three (12 December) – One-Day Quarterfinals
Bay of Plenty Coastland 184/9 (Carson Wills 41, Dominic Crombie 35, Jacob Logan 28, Finn Dempsey 27) defeated Waikato Valley Dominic Crombie 4/36, Cam Riley 3/28)
Bay of Plenty Lakeland 142/9 (BJ Astwood 39, Chris Tupea 30, Nathan McNeish 24, Bradley Wiggins 22) lost to Hamilton 143/5 (Chris Tupea 2/15, BJ Astwood 2/16)
Day Two (11 December) – Twenty 20
ND Twenty 20 Playoffs
Third Place: Waikato Valley 122/6 (Jacob Logan 2/13, Finn Dempsey 2/19) lost to Bay of Plenty Coastland 123/3 (Jacob Logan 50, Dillan Preston 27, Dominic Crombie 24no)
Seventh Place: Poverty Bay 94/6 (Bradley Wiggins 2/11, BJ Astwood 2/14) lost to Bay of Plenty Lakeland 97/5 (Cameron Ingram 24no, BJ Astwood 22no)
Pool A – Round Three
Waikato Valley 109/9 (Nathan McNeish 3/12, BJ Astwood 2/9, Connor Scott0Moore 2/29) defeated Bay of Plenty Lakeland 99/7 (Cameron Ingram 32)
Pool B – Round Three
Bay of Plenty Coastland 183/4 (Jacob Logan 81, Dominic Crombie 40, Marcel Collett 23no) defeated ND Invitation XI 135 (Cam Riley 2/16, Rhys Dongaghy 2/24)
Day One (10 December) – Twenty 20
Pool A
Bay of Plenty Lakelands 98/9 (Chris Tupea 44, Thomas Friskney 22) lost to Northland 99/4 (Tommaso Pini 2/20)
Counties Manukau 117/8 (Tommaso Pini 3/22, Connor Scott-Moore 2/21) defeated Bay of Plenty Lakeland 115/4 (Chris Tupea 57, Louie Love-Parata 41)
Pool B
Poverty Bay 70 (Dominic Crombie 3/13, Rhys Donaghy 2/14) lost to Bay of Plenty Coastland 72/2 (Dillan Preston 45)
Bay of Plenty Coastland 127 (Dillan Preston 38; Dominic Crombie 36) lost to Hamilton 131/5 (Iman Singh 2/16)