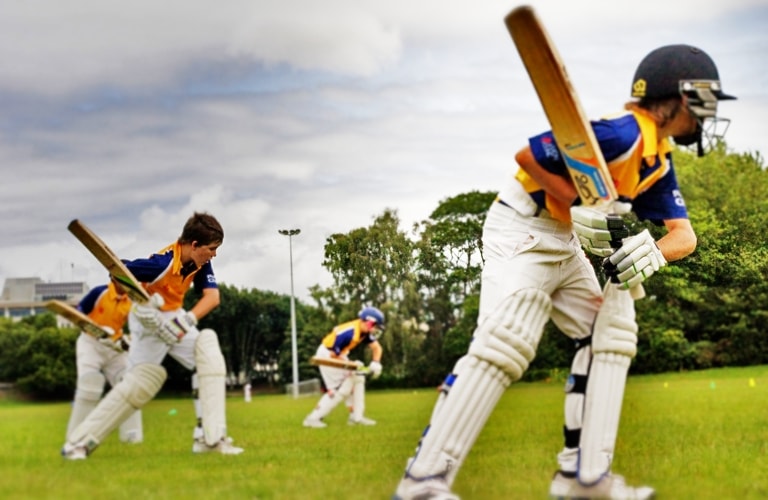 Age-Group Training To Kick Off On The First Day Of Spring
Action Kicks Off at Bay Oval on Sunday
The first day of spring, heralds a new approach in the Bay of Plenty Cricket age-group player development program, when the first of three training days for Year 7 to Year 10 players, are held at the Bay Oval at Blake Park in Mount Maunganui.
Bay of Plenty Cricket Pathways Manager Tai Bridgman-Raison said "The purpose of the programme is to assist with the long term development of our age-group players, by providing access to quality coaching, information and practice facilities".
In the last decade Bay of Plenty Cricket has become recognized as the best NZ Cricket Minor Association in the country, winning and defending the Hawke Cup on two occasions. In addition, the Bay of Plenty senior representatives have won the ND Fergus Hickey Rosebowl and Brian Dunning one-day tournament trophy, with the Bay Development side annexing the ND Development trophy on several occasions.
The success of the senior representative sides, has been built upon an extremely progressive and successful age-group pathway, which was put in place some twenty years ago.
The age-group player development programme is targeting Primary Boys (Year 7/8) and Junior Secondary (Year 9/10) players throughout the Bay of Plenty Cricket region. Three training days are being facilitated at the Bay Oval on Sunday 1st, 15th and 22nd September 2019.
The program will be delivered by two Bay of Plenty Cricket coaches in Russell Williams and Sam Owen. Russell holds NZ Cricket Level Two coaching certificate and is a Black Caps resource coach. Sam is a certified English Cricket Board Level Two coach and delivers private coaching lessons in the Western Bay of Plenty.
"Having Russ and Sam leading the program adds real credibility. They both have excellent reputations among the local cricket community as quality operators."
The two local coaches will be supported by guest coaches including members of the Northern Districts High Performance team.
"Our player programs continue to evolve as we learn more about developing young athletes. Playing multipile sports, allowing time for other interests, developing people not just cricketers and prioritizing development over winning are the cornerstones of our programs. Sport NZ are doing some excellent work in this space with their Talent Plan and Balance is Better website".
"Cricket seems to be riding a wave of positivity and enthusiasm on the back of the success of the Black Caps at the World Cup and that has been reflected in the level of interest for the sessions."