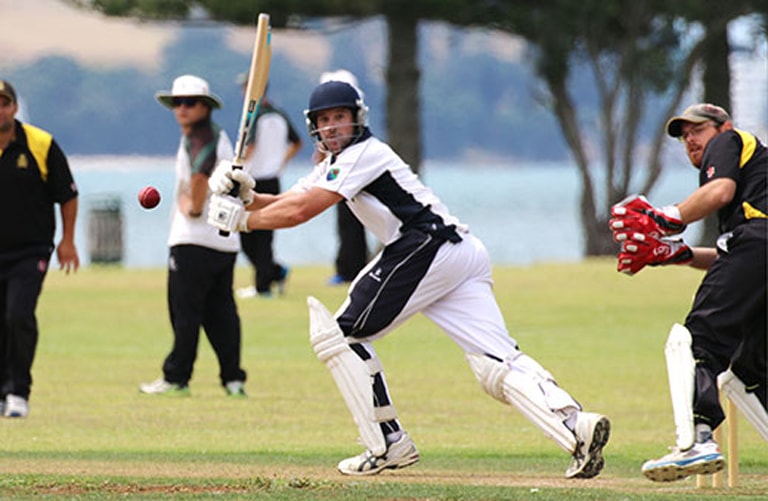 A Five Wicket Bag and Back to Back Centuries Rewarded With BOPCA Player of the Month Awards
Congratulations to Craig Baldry and Blair McKenzie
A Baywide match-winning five wicket bag and back to back premier centuries, were rewarded with the Bay of Plenty Cricket January and February Player of the Month awards.
Bay of Plenty Cricket introduced the BOPCA Player of the Month Award in 2006. The purpose of the award is to recognise excellence in Bay of Plenty Cricket during each month of the playing season.
Carrus Mount Maunganui bowler Craig Baldry, turned his team's performance around against Element IMF Cadets, in the penultimate round of the Baywide Twenty 20 qualifying competition. Mount Maunganui batted first, on Saturday 12th January 2019 at Fergusson Park in Tauranga and appeared to be in big trouble after being removed for 56 runs.
Mount Maunganui, knew that they needed one of their bowlers to step up to the plate, defending a very modest total. Craig Baldry picked up the ball at the first change (of bowlers) with devastating effect. Five wickets at a cost of just 10 runs, resulted in Cadets being removed 11 runs short of their target – and to go on to win the Baywide T20 crown the following weekend.
Baldry was one of a group of youngsters, to make their Bay of Plenty First XI debut during the current season. Craig was selected for the Bay Senior Men's team, which won the ND Twenty 20 tournament, playing four games with best bowling figures of 2/26.
New World Te Puke keeper-batsman Blair McKenzie, achieved the rare-as-hens-teeth feat of back to back Baywide premier centuries, during February 2019. First up, he blasted 121 against Cadets in Williams Cup action on the 9th February, smacking six 4's and six 6's in his turn at bat. Seven days later McKenzie belted 112 off 126 balls, to anchor his sides victory against Bond & Co Tauranga Boys College.
McKenzie was another member of the young group of players to make their senior men's debut in the last six months. In the last Bay ND Fergus Hickey Rosebowl game of the season, Blair stood up when he was needed, to blast 104 runs as Bay of Plenty chased down a very substantial target of 366 set by Waikato Valley.
BOPCA Player of the Month Awards 2018/19
January 2019: Craig Baldry (Mount Maunganui CC)
February 2019: Blair McKenzie (Te Puke CC)